http://www.JewishWorldReview.com | There are plenty of things I regret saying during my lifetime. This summer I told my stepson I'd go on "THE BOSS" rollercoaster after he baited me with "You're just a tired old man." I'm still trying to figure out how many brain cells that crazy ride murdered. They say a picture in the post office is worth 1000 subpoenas. The photo of me amongst the happy screaming teens on that ride proves that as we age the more terrified we appear. Later that week I tried to donate my brain to science, but they were only taking used ones. That's the LAST roller coaster I take, no matter how severe the challenge.

Below are a few things that people have said which have led to less than desirable results. After all the choices we make dictates the life that we lead.

1. Rafael Palmero: "Let me start by telling you this. I've never used steroids. Period."(…As he pointed his finger at members of Congress.)

2. Bill Clinton:"I never had sex with that woman!" Was he referring to Hillary? Never mind!

3. Bill Clinton: "Let's indict Osama. That'll bring him to justice!" Rumor has it Bin Ladin burst a kidney, he was laughing so hard.

4. Rafael Palmero: "Let me start by telling you this. I've never used steroids. Period."(…As he pointed his finger at members of Congress.)

5. Howard Dean: "It looks today…like women will be worse off in Iraq than they were when Saddam…was President of Iraq." Hey, Howie, we could always bring back the rape rooms! Is he a Karl Rove plant or what?

6. Howard Dean: "AAAAAAAAAAAAARGH!!!!!" Bet he regrets THAT one!

7. Madeline Albright: "Iraq is a long way from the U.S., but what happens there matters a great deal here. For the risks that the leaders of a rogue state will use nuclear, chemical or biological weapons against us or our allies is the greatest security threat we face." But her accessories were to die for!

8. Senator Babs Boxer: "Iraq made commitments after the Gulf War to completely dismantle all weapons of mass destruction, and unfortunately, Iraq has not lived up to its agreement." Didn't you practically indict Secretary of State Condi Rice for saying the same thing?

9. Bill Clinton: "If Saddam rejects peace and we have to use force, our purpose is clear. We want to seriously diminish the threat posed by Iraq's weapons of mass destruction program." Too bad you're concept of effective action was grabbing unsuspecting women and interns.

10. Ex-Senator and minority leader, Tom Daschle: "Iraq is not the only nation in the world to possess weapons of mass destruction, but it is the only nation with a leader who has used them against his own people." To bad you didn't stick to that. How'd that last election go for you, Senator?

11. Ex-VP ALGORE: "Iraq's search for weapons of mass destruction has proven impossible to deter and we should assume that it will continue for as long as Saddam is in power." Oh well, thanks for the Internet, anyway.

12. Alec Baldwin: "I think my exact comment was that if Bush won it would be a good time to leave the United States. I'm not necessarily going to leave the United States." I hear stardom is waiting for you in France.

13. George Clooney: "America can't beat anyone anymore." Sorta like you in a 3 on 3 game, eh George? Want to play horse?

14. Tim Robbins: "Americans accept that gangsters are running the government." Gee, Timmy, you Dems lost another election! Couldn't be anyone's fault on the left, could it?

15. Martin Sheen: "George W Bush is like a bad comic working the crowd, a moron, if you'll pardon the expression." So after Dubya put a barrel of whoop-ass on the Dems in the last five elections, Marty, what does that make you? Sub-moron?

16. Ariel Sharon: "One must not negotiate under fire. There will be no concession to terror. A unilateral withdrawal is not a recipe for peace. It is a recipe for war." Hope you're wrong about that Ari. I don't think you were.

17. Senator John Kerry Member of the Senate Intelligence Committee: "Without question, we need to disarm Saddam. He is a brutal, murderous dictator, leading an oppressive regime…He presents a particularly grievous threat because he is so consistently prone to miscalculation…And now he is miscalculating America's response to his continued deceit and his consistent grasp for WMDS…So the threat of Saddam with WMDS is real…" How many flip flops since THAT statement, Senator (Not President.)?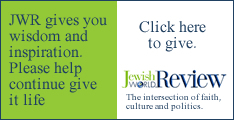 18. Senator Pat Murray: "He's (Osama) been out in these countries for decades, building schools, building roads, building infrastructure, building day-care centers…and these people are grateful. We haven't done that." THANK YOU OSAMA, WE DESERVE ANOTHER!

19. "John Kerry, reporting for duty!" How'd that work for you, Senator (Not President)?

20. Barbra Streisand: "We cannot let the right wing roll back more than 30 years of social progress." Just think, if left backed abortion hadn't prevailed, the Dems would have had 40 million more young constituents to vote for them. Can't have your abortions and win elections too, can you Babs?

21. Michael Moore: "Americans are the dumbest people on the planet…" Especially the ones that believe anything you say.

There you have it…a snippet of those who if they don't regret some of the things they've said and continue to sputter, ought to.

A twisted mind is hard to wrap your arms around.