Jewish World Review July 26, 2005 / 19 Tammuz, 5765
Net hate: Net hope
By Dave Weinbaum


http://www.JewishWorldReview.com | Combining free speech in the USA and the internationalism of the Internet has created an outlet for expression that encompasses all spectrums of belief…and a regurgitation of ancient hates.

While the real war has politicians bickering and positioning for future elections, the Net has become a source of the vilest XXX rated hate that would never be tolerated in the printed or broadcast media.

Like cable and satellite, the Internet provides a forum where almost anything goes. Unlike what comes over the TV waves, you need not set back in your Lazy-Boy with remote extended from hand. You too can get into the act. You too can opine yea or nay, displaying your brilliance with the knowledge that you're missives will be cherished, scoffed at, and or ignored, BUT NOT MANDATED AS NON-PUBLISHABLE by government or PC editors.

My wanderings have extended to the Yahoo Finance boards. Steered there by a friend for business purposes, I ran across political, religious and cultural treatises. Some were well thought out philosophies on the above; while others were the vilest, pro-terrorist, anti-Christian, anti-Semitic, anti-anything Bush, diatribes that I had ever seen. Even more incredible, was the lack of response to some of the ancient biases and newest PC Liberal bile. Some accused Americans of the types of crimes as Zarqawi, Bin Ladin, Hitler, Stalin, Pol Pot, (Name your favorite villain) Etc., and that was in support of that great American Patriot, Senator Dick Durbin.

I mean what's a maniacal murderer gotta do to maintain his special place in Hell's Hall of Shame?

So, being somewhat outspoken, I began to respond. I fought evil diatribes about the Elders of Zion, alleged Israeli extermination of the Palestinians, Bush knowing in advance of 9/11, Bush accused of being AWOL from the National Guard in 1972-3, Euro anti-Semites, pro terrorists, pro anything UN, and maybe a few terrorists themselves, or at least Zarqawi/Bin Ladin wannabes.

While I had the major premises of my arguments down, I found I had to do research to add proof to my beliefs and occasionally found facts that made me update, and change my thoughts. Facts being proven elicited personal insult from aliased posters. My loyalty to America has been disparaged. My life has been threatened. The size of my manhood has been questioned. My sexual preference has been misidentified. I've been accused of being Mossad, a Bush parrot, AIPAC, and an Israeli. I've even been accused of a "close" association with Sharon and Netanyahu. My sanity and intelligence has been pilloried.

The result of my research into subjects I was called a moron on, and then later justified by fact, was further attack on my religion, sanity, loyalty and especially my lack of intelligence. I concluded that I didn't know I was smart until a Liberal called me stupid.

Let the fights continue! The Net is the soapbox of the new millennium. One person with a laptop and very little tech savvy can display his ideas to the world and see what the masses and muses think about it. It has been an argument free for all, only restrained by an occasional Yahoo deletion.

I don't want to equate in any way what people like me are doing compared to what our troops are doing in harms way. But I do feel I'm participating in the ideological war that will fuel the eventual defeat or victory for our way of life. As corny as it sounds, I've always believed that victories often occur when you see no way to succeed, but refuse to give up anyway.

This brings me to the concept of Net hope. Many regions of the world are still restricted in the use of the Net. The Mullahs and tyrants cannot afford to have their pliable young flock learn what others know. The worst enemy of all tyrants is the free flow of information.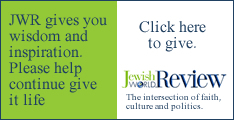 One of Bush's concepts on the War on Terror is to replace those governments that harbor and grow hate with democracies. It's an important concept, one that recognizes that in order to kill the weed of murder and torture you have to pull it up by its roots. The new seeds, planted well, will flower into the type of free flowing information that'll pollinate the brains of young and old alike. The combination of media will be complemented and the truth of any given fact will be readily provable by ordinary citizens, sitting in the safety of their homes. This will come about as the Worldwide Web is allowed to wrench ordinary citizens out of the evil clutches of dictators and Mullahs spewing the hate that keeps their people in the intellectual poverty of a thousand years ago. Bush has started a movement to bring about a type of Islamic revolution that will move its believers into the 21st century where we all reside. It will encourage former unreasonable and despicable tyrants, both political and religious, to deal well with its own, first, then the rest of the world later.

I know, I know. It sounds like some fairy tale. But recent polls taken in Islamic countries show a sudden drop in support for Bin Ladin accompanied by an INCREASE of popularity of the US. Some may have come from our support of Indonesia's (the largest Muslim country in the world) tsunami relief. Some may be the mostly unreported news of new schools, better power grids, freedom of women, the right to vote, and a new right to criticize government without fear of being beaten then thrown off a roof. Finally, the sacrifice the US coalition has taken to fight against those that would blow up ordinary citizens just because they fear democracy must be making its mark. Just days ago the terrorists set off a bomb intentionally targeting Iraqi children while US troops were treating them to candy. I believe the death toll was about 25. Foreigners are fighting and dying under the duel purpose of fighting terrorists for the survival of Western Civilization and the freedom of Iraqis and Afghans. Finally a Mullah in London has come out with a Fatwah against suicide murders. It's long overdue, but a great start.

Bush has forsaken the narrow concept of surviving by placating evil, to thriving by eliminating evil. Sorry Libs, but despite your hatred of anything Bush, it's working.

Now, everyone, do your bit! Boot up your computers and tell the world what you think! I'm a believer of the case good presents over evil. You don't have to be an activist judge to know that!

After all, when you reach for the stars, you have to look up.
Every weekday JewishWorldReview.com publishes what many in in the media and Washington consider "must-reading". Sign up for the daily JWR update. It's free. Just click here.


JWR contributor Dave Weinbaum, originally from Chicago, is a businessman, writer and part-time stand-up comic. He resides in a Midwest red state. Comment by clicking here.
© 2005, Dave Weinbaum