<!- end inthis -->
Jewish World Review July 15, 2005 / 8 Tamuz, 5765
Liberal impeachment envy frenzy
By Dave Weinbaum


http://www.JewishWorldReview.com | Who says Liberals don't have long memories? Okay, 8 years isn't exactly an eon, but it does portend to some thought of retribution. What, pray tell, could Libs be angry at? Their continuing loss at the polls? Their conflictions of having to appear middle of the road, while they are really screaming lefties? Their pure, hatred of anything Bush? The answer is YES to all of the above.

The biggest motivation of all was that their boy, Clinton, got caught with his pants down… literally. Then he lied about it to his wife, his daughter, his administration, the Congress and to every citizen of the USA. He even got his Cabinet to lie for him! Because he lied, he obstructed justice and hid valuable information from a pending harassment lawsuit by Paula Jones. Yes, the Repubs had the goods on Bubba, and impeached him. It seems now that Bill intentionally brought it upon himself, but no matter to Libs. Clinton was a man/boy that spent way too much of his time running his anti-impeachment campaign, to have the time and mindset to do even the most mundane things his job required, such as protecting his fellow citizens from the ever growing threat of Osama and his gang.

Well that's not entirely correct. His Justice Department took several hours to indict Osama in 1998. Rumor is that Osama laughed so hard, he was out of commission for a whole week.

Anyhow, the Repubs almost got the man/boy kicked out, basically for lying and abusing his power.

Bush was re-elected in a strong showing, despite a harangue of coordinated effort by some in the press and the DNC, to slander then oust him. Now the only way the Southpaws can pry him out of the Oval Office is to impeach him. They know the Bush administrations, unlike the frat party atmosphere of the White House's last occupants (all nighters with pizza followed or preceded by sex with staff), is not prone to misadventures and lying. In fact, I have it on good source from a desperate housewife that Dubya is so squeaky clean; he's asleep by 9 pm. most week days. I heard it doesn't get much later on the weekends.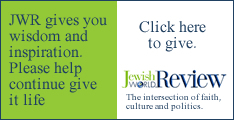 Have the Libs given up? Is electing Howie "Repubs are Brain-dead" Dean the head of the DNC a sign of a party coming out of denial? The Donkeys don't seem to be able to count the election losses, but they still think of themselves as smart-asses.

So here are some of the trial balloons the Left has run by the American Public, and their status:
1. Bush was AWOL in the National Guard. c-BS destroyed its news division over this fraud.


2. Howard Dean showed his complete ignorance, lack of patriotism, and disrespect for our troops in the field when he asserted that Bush knew about the attacks of 9/11 in advance. Of course he could offer no evidence. But why would that be a problem for any self acclaimed genius that knows what's best for all of us? Dr. Dean, take two humble pills and call us in a decade.


3. Bush stole the 2000 election. Seems there was more evidence of Democratic fraud than Republican. How'd you like to be a soldier overseas, defending your countrymen, with your very life and find out the Left was stealing your right to vote in absence?


4. Bush stole Ohio in 2004. Although c-BS hasn't conceded Ohio yet, John Kerry has.


5. Bush lied about WMDS. That would make most of the House and Senate Democrats liars since they had the same info and are permanently velcroed to their hateful oust Saddam diatribes. Bad or incomplete intelligence does not a liar make. Are those Dems offering their resignations? Wake me when they do.


6. The Downing Street Memos. They were destroyed by the same reporter that flaunted them. If Mary Mapes and Dan Rather were still at 60 Minutes, what a story they could make out of this! Better not interview Tony Blair, though.


7. The Abu Garib and Gitmo, scandals. Both are used to accuse the USA of being like Hitler's Holocaust, the Soviet's Gulag, and Pol Pot's killing fields, by none other than US Senator Dick Durbin. Unlike the Nazis, Russian, and Cambodian tyranny's, 10s of millions murders, there have been no deaths attributable to either American run prison. The assertions made by Durban and backed by fellow Libs, provided Aljazeera amazing pro Osama propaganda and demoralization of our selfless troops. Durbin could have set off a bomb in a busy mall and done less damage to his country.


8. Karl Rove's comments about Liberal, not Democratic, reaction to 9/11 VS conservative reaction. Rove said, "Conservatives saw the savagery of 9/11 in the attacks and prepared for war…Liberals wanted to prepare indictments and offer therapy and understanding for our attackers." Since when can you impeach a President when one of his minions tells the truth?


9. Karl Rove's alleged disclosure of Valerie Plame as a secret CIA operative. Rove claims he was fighting Ambassador Joe Wilson's assertion that VP Cheney assigned him to go to Niger and find out whether Iraq was seeking out their yellow cake plutonium to make nukes there. Rove asserted that Wilson's wife suggested him for the job, not Cheney so as to have a reporter come out with an accurate story. He claims he had no knowledge she was an operative. If he's telling the truth, he broke no law. Apparently the name was revealed by someone other than Rove. I would suggest an investigation of Joe Wilson, Kerry contributor, as well as Rove. Let the chips, or cake, fall where it must.


10. Bush is stupid. If this were impeachable, what should we do with the Demophenoms that lost to him? TWICE!!

One thing Libs and Conservatives can agree upon is that the Libs, under Howie "THE SCREAM" Dean will continue to exploit any action this President or any of his Administration takes or suggests in order to fulfill their impeachment fetish.

As Dr. Phil would say, "Let us know how that's working for you."
Every weekday JewishWorldReview.com publishes what many in in the media and Washington consider "must-reading". Sign up for the daily JWR update. It's free. Just click here.


JWR contributor Dave Weinbaum, originally from Chicago, is a businessman, writer and part-time stand-up comic. He resides in a Midwest red state. Comment by clicking here.
© 2005, Dave Weinbaum
Columnists
Toons
Lifestyles