Jewish World Review June 28, 2005 / 21 Sivan, 5765
Is it duck season yet?
By Dave Weinbaum


http://www.JewishWorldReview.com | Has anyone else noticed the potshots being lobbed at Bush from the House, Senate, and media? It's like Scrooge hunting. They only take cheap shots. It's not that verbal missiles weren't fired from the moment Bush announced he was running for his first term. It's not that the media has suddenly discovered they are further to the left than Lenin. It's not that Congress has found itself suddenly moral.

It IS all about duck season.

As hunters migrate to their political blinds, the President has become a larger and larger target. Oh those lousy backbiting….REPUBLICANS? Those ingrates!! Bush's "political capitol" is turning into Duck L'Orange. Have the elephants forgotten all the elections they won hanging from the coattails of Dubya? Have they forgotten the horror of Americans jumping to their deaths from atop the WTCs; and the other thousands US civilians that were murdered that clear late summer day? Have they forgotten the principles upon which we are at war? Have they forgotten who the donkeys are? HAVE THEY LOST THEIR MORAL COMPASSES?

I'm afraid the answer is an unqualified "YES!" What's driving this anti anything Bush says or does may be a conscious decision by congressional Repubs to position them to gain individual power over what they know to be right positions.

Benedict Arnold is celebrating in his grave. Why did John "Loyalty is everything" McCain and the six Republican dwarfs go behind the President's back to capitulate just so Democrats will "allow" an up or down vote on a few Bush judicial nominees? This is something the crybabies are constitutionally supposed to do anyway.

Did we not have an election? Are not the Republicans in power? Did the voters speak? Were the Democrats exercising the will of the voters when they threatened to destroy Bush's judicial nominees with unprecedented filibusters? Most importantly did the Republicans take advantage of Democrats' threatened filibuster against the appointment of two qualified women judges, one who happens to be Black? Hell no!

Surprise, surprise, Gomer! Within 72 hours of the "McCain surrender", the Democrats reneged by stalling Bolton's vote to become UN Ambassador. This was as predictable as Hillary's run for the President in '08.

McCain is not alone. Senators Chuck Hagel, Lindsey Graham, Arlen Spector, and George Voinovich and a slew of other prominent Republicans in the House have joined the ranks of the Democratic backbiters and are making the president look for beak and wing protectors.

If this keeps up, Bush'll be like a duck paddling upstream with one leg.

All of this brings to mind that swine duck hunter of the old Warner Brother's Looney Tunes, Elmer Fudd. Seems more and more Republicans are trying to upstage the Democrats, singing "A hunting we will go, a hunting we will go, high ho the dairyo, a hunting we will go….." At least Daffy fought back whether blackened by buckshot, flattened, or debeaked.

What's a lame duck to do?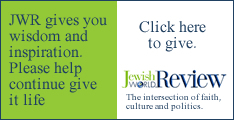 Bush needs to stop quacking and start whacking. Unlike the end of the Reagan and Clinton, stall 'em out second terms, Bush and the country has too much riding on his second term to let up.

Bush needs to get his head out of the clouds of his second odds against victory and stick it to the obstructionists on both sides of the aisle. Karl Rove has just flushed the turkeys from one side. The President must follow Karl's lead. The Democrats simply cannot handle the truth. The Republicans need to respect who got them their and quit insulting Bush for their own personal power surge. Their time will come.

Doing nothing will risk everything Bush has fought for, especially the war on terrorism.

Mr. President, tell it like it is and say it often. Volcanoes make their own openings.

And as Warner's younger pig, Porky says, "THAT'S ALL FOLKS!"
Every weekday JewishWorldReview.com publishes what many in in the media and Washington consider "must-reading". Sign up for the daily JWR update. It's free. Just click here.


JWR contributor Dave Weinbaum, originally from Chicago, is a businessman, writer and part-time stand-up comic. He resides in a Midwest red state. Comment by clicking here.
© 2005, Dave Weinbaum