Jewish World Review Feb. 5, 2010 / 21 Shevat 5770
A lame duck in a country of ruffled feathers
By Dave Weinbaum





http://www.JewishWorldReview.com | For a "cool dude" candidate, our President has amazingly poor governing instincts. He's so toxic, even his dog won't lick him. Previously lock-stepped Democrats are blasting Dear Leader in person and on camera.

Yesterday, in a pique of frustration, after strutting under Dear Leader's destructions-I mean instructions, Arkansas Senator Blanche Lincoln blasted the "Won" in public. She's desperate to slice into her double digit poll deficit so she can keep her job come November.

This problem has intensified since Downtown Scottie Brown nailed a three-pointer at the buzzer on Obama's super majority in the senate, just in time to save us from some of the most hated legislation in American history: Obamacare. The lessons of Republican and newest US and Massachusetts

Senator Scott Brown have sunk in with Democrat congressional contenders like a Trojan virus in a computer.

Last August, Chief of Staff Rahm Emanuel called fellow Dems "F*&%@ing retards." In conjunction with Dear Leader's degradation of Special Olympians (as in he bowled like one), we are now into a race of political self-destruction we thought was the specialty of Joe Biden.

Who knew?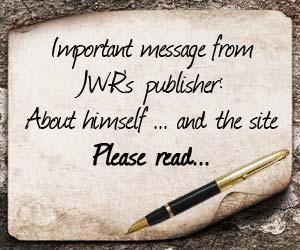 In another example of Obama's off-teleprompter remarks, he erected an electric fence around Lost Vegas. His advice for the American people to stay away from the glitter city are now plural, but with a high chance of growth. You'd think a leader like Obama who likes to double-down, with our money, would love Vegas.

Unlike the first time around, apologies are not being accepted. As Democratic long-time Vegas Mayor Oscar Goodman observed about our Hahvad educated Dear Leader, "This President is a real slow learner." He went on to insist, "I want the President to straighten this out. Otherwise he's not welcome in my city."

One benefit is we may be saying, "Hasta la vista, Harry," as voters vault Reid back to the Nevada tumbleweeds from which he arose.

Want more?

Chair of the Senate Intelligence Committee, Senator Dianne Feinstein asked all four heads of the intelligence agencies, "What is the likelihood of an attempted terrorist attack on the US Homeland in the next three to six months?" Both the head of the CIA Leon Panetta and the Intel Director Dennis Blair testified it was a "certainty. "

So under what foggy leftist illogical lunacy, AG Eric Holder and President Obama, can you Mirandize a man who thought it so important to kill hundreds of innocent Americans that he would willfully blow up his genitals in order to carry out his concept of religious sainthood? He should have been turned over to the military--stat and damn your social snobbery and your Islamist terrorist appeasing! Didn't you learn enough from the Fort Hood Jihad murders?

How clueless to think that immediate death and destruction of hundreds and maybe thousands of Americans in a mass attack on US soil and you'd still be talking about Obamacare and crap and tax as if they are more important to the American people.

Further, President Obama, next time you get that terrorist attack call and you're on the golf course, remember this: YOU aspired for and now OCCUPY the highest job arguably in the world. It may require you to buzz out of your Nassau for a few holes. I say this as a golfer, yet one who has been called off the course for much lesser emergencies.

Where is Hillary and her answering of the 3:00 AM phone call when we need it? (Course we'd all know that was from or about her carousing husband.) The point is she'd answer it. She doesn't PLAY GOLF.

WE'RE IN DANGER AND WE HIRED YOU SCHMUCKS TO PROTECT US, NOT CARRY OUT YOUR HAHVAD THESIS! HOW MANY MUREDERED AMERICAN MEN WOMEN AND CHILDREN ARE YOU WILLING TO STAND ATOP TO EARN AN "A"FROM SOME IDIOTIC SOCIALIST PROFESSOR?

November can't come soon enough.
Every weekday JewishWorldReview.com publishes what many in the media and Washington consider "must-reading". Sign up for the daily JWR update. It's free. Just click here.
JWR contributor Dave Weinbaum hosts DaveWeinbaum.com. He is a businessman, writer and part-time stand-up comic and resides in a Midwest red state. Comment by clicking here.
© 2009, Dave Weinbaum