http://www.JewishWorldReview.com | Like the water doused Wicked Witch of the West, our incredibly shrinking Dear Leader was in perfect form last night. Chin held high, Mussoliniesque, arrogant, sashaying in his TOTUS (Just in

case you're from Normal , Il that means Teleprompter of the United States ) cocoon; Barack Hussein Obama was proudly defiant--of the American people. He ignored the lessons of Bill Clinton's mea culpa and told America he still wanted to impose upon them the very things they were lividly against.

Like a drunken gambling addict, B. Hussein Obama doubled down -- with our money.

Why?

Because he won. The rest of us stupid peons lost.

Don't take my word. Dem Congressman Bill Pascrell, NJ, said after the "Won's" speech, "Democrats are at the height of arrogance."

In an election year, Dems will deflect and defect from Obama. After the three disastrous elections in NJ, VA and MA, Dems know that Dear Leader is an Emperor without clothes, much less coattails. They'll be begging him to stay home and not campaign for them.

Once again, Obama blamed Republicans as the party of "no." Even after Scottie's election, Republicans have no power to stop any Democrat bill, as long as it stays out of the Senate.

Next were the evil mongers on Wall Street. Then we were informed that Barack couldn't change the way Congress behaved even though it was run by his own party.

Permanently imbedded to POTUS was his aged lament about the "Won" having to overcome his predecessor, George W. If he had to run against the last administration, Cheney and all, he'd get creamed.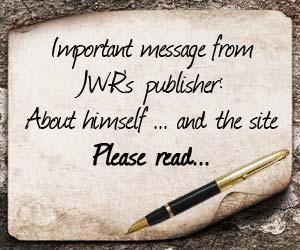 In a rant inspired by his heroes, Mao, Stalin, Fidel and Hugo, Dear Leader bitch-slapped the Supreme Court in front of the world, bringing mocking applause from the Dem pols who surrounded them, while Judge Alito mouthed the words "not true." Every justice there seemed stunned at this rank challenge by the executive branch over the judicial. If there had been enough rope around, a few of 'em might have been lynched.

Today, legal experts showed that Dear Leader's interpretation of the ruling was wrong. Who says you have to be right to be a tyrant?

Dear Leader seemed unscathed by election defeats, town hall meetings and tea party protests. His broken promises of transparency, earmark elimination and backdoor deals were ignored or blamed on others.

Obama promised a "spending freeze" at a time when we are spending ourselves and our children's future into oblivion at current levels. How cynical!

Barack still has his lackeys in the press, though. Chris Matthews said that while Barack was speaking he"…forgot he was black." Does that mean the billions of other blacks are inferior in Matthew's addled brain? Has MSNBC demanded his resignation yet? Sounds like another case for Al Sharpton!

There were a few laughs.

For the first time ever, Dear Leader's mouth formed words advocating "nuclear energy" and "off- shore drilling." If one had read this without knowing it, he'd think it was Sarah Palin. It Reminded me of that throw-away line about tort reform he floated while peddling Obamacare.

After Obama falsely claimed the overwhelming evidence of Climate Change, AKA Man-Made Global Warming, before it was found to be a scam, both sides of the House laughed so hard they pulled their hands out of each other's pocket--for a moment.

The audacity of dope
Conspicuous in its absence was any mention of the inept handling of our national security by Dear Leader's Administration. No mention of Umar the underwear bomber's Christmas day's genital special?

By the mandate of AG Eric Holder, Umar was Mirandized, thus silencing him. This was done in light of a scant "interview" by the FBI who admitted there were no interrogation experts present. Whatever information Umar had about al-Qaeda's recruiting, personnel and future planned attacks will be stacked in a brain that thought it his duty to murder 290 innocent civilians and whatever people could be killed on the ground from collateral damage.

Mysteriously missing was Hillary. The Pantsuit Queen said she has no interest in running against Obama in 2012. However, her absence hides the fact that she would have to have been filmed applauding for Barack's colossal failures, not exactly a good photo-op for someone you're planning on toppling.

Was it just me, or during the singing of the Star Spangled Banner during last week's NFL playoffs, did you feel a spiritual celebration from people who once felt their country fading away to proud citizens once again restored to optimism in the best governmental system ever invented by man; One nation under G-d, indivisible, with liberty and justice for all?

As much as you try Mr. Obama, you are not going to break America 's spirit.