http://www.JewishWorldReview.com | At the far end of the tunnel of kvetching at the incompetent lunacy of the Obama Administration and his Congressional Dem flunkies, there are a few rays of bright light barely glistening at our pupils. Obama's promised hope and change have been totaled by ugly reality, revealing the full vacuity of his liberal hollowness.

The above accounts for head-nodding agreement amongst an ever growing opposition.

But, much more is going on in the minds of average Americans. A mood has taken over the country unlike anything I've ever seen in my half century of cognizance.

With heads fully up Saul Alinsky's Rules for Radicals and a "Never Say Die" attitude toward the legitimacy of their intentional destruction of America , several industries at a time, the Obamanites seem to have forgotten that they are behind schedule in shutting down elections.

Hugo Chavez and Fidel should take notes!

Dear Leader has lined up an immunized Interpol in Executive Order 12425. In another Executive Order on January 11th, Obama greases the skids to declare Martial Law. Federal Troops in the guise of Homeland security could be put into position to enforce "public calm" for who-knows-what- disaster Obama, Emanuel and Axelrod can come up with to guarantee DET (Democratic Election Theft).

The American people should take the attitude of the Don. As the Godfather explained when he made a deal with the rest of the bosses to bring back Michael from Sicily,"…and if some unlucky accident should befall him(Michael), if he should be shot in the head by some police officer, or if he should hang himself in his jail cell, or be struck by lightning, then I'm gonna blame some of the people in this room and then I do not forgive…"

Today we must fight our own government for our liberty

Just this morning, I sauntered into the first state sovereignty rally in the state of Missouri. The State Capitol's Rotunda overflowed with about 500 citizens, not one armed with an AK47 or a Swastika embroidered on their sleeves. They protested with like-kind elected state officials who read a bill opposed to forcing anyone to buy health insurance.

Nobody was beat up or shut up. Yet, these citizens were downright livid. Having lived in Rolla , MO for the last 35 years, I can attest to the freedom-loving Americans in the room with the same unabashed love for their country as those who attended the Mid-MO Tea Party last April, which I was honored to MC.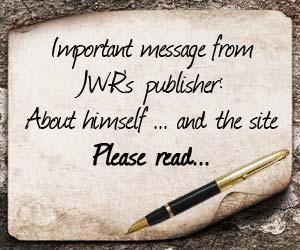 Americans are hotter than they were before the American Revolution. Remember those in the1700's had tasted freedom but were being unfairly taxed and abused by England . They went to war against amazing odds, wrote a Constitution and created the best government the world has seen—then and now.

After their sacrifice, we've had 235 years of freedom, mostly challenged from abroad, until January 20th 2009. Our own government is on the precipice of destroying the only document standing between us and Stalinist Russia, Hugo's Venezuela and Fidel's Cuba .

"…it's not the Kennedys' seat; it's not the Democrats' seat. It's the people's seat."

If upcoming elections go unhampered, we'll stop the inside siege on our freedom.

While the Gubernatorial elections in New Jersey and Virginia were telling in the margins of Republican triumph, there will be no victory that can symbolize a change in momentum like the Massachusetts election for the senate seat recently left vacant by Ted Kennedy's death.

Republican candidate Scott Brown has been campaigning hard in the state of the Kennedys and Dem dominated congressional leaders. In a debate a few days ago Moderator David Gergen asked Scott how it would be to take over the seat of the Kennedys and the Dems. In a response worthy of all the famous debate responses in history, Brown said, "With all due respect, it's not the Kennedys' seat; it's not the Democrats' seat. It's the people's seat."

When Barack shows up to campaign for his feeble Dem foil, Martha Coakley and Brown wins, what Dem in his/her right mind would want this albatross campaigning for them? They'll start running as far away from Obama as they can, some even following the trend of converting over to Repubs.

Obama mocked Republicans by demanding they join him in mopping up the mess they left him, conveniently forgetting the sub-prime crisis was entirely of his and his fellow libs construction and the Dems had control of the Congress since the 2006 elections.

Ordinary American citizens, Republicans, conservatives, independents and Democrats with a nasty case of buyer's remorse might just tout a similar phrase.