Jewish World Review Dec. 15, 2006 / 24 Kislev, 5767
A California idea whose time is here
By Wesley Pruden


http://www.JewishWorldReview.com | LOS ANGELES — Everything new starts here, as Californians insist on telling everyone, but purveyors of one important California export have reached to the past for something borrowed and something old as the formula of success.

Charter schools, growing nearly everywhere, sprouted in California first, and thrive here like nowhere else. Most of the hundreds of charter schools across the nation are in California, and most of the California schools are in Los Angeles.

Students in the charter schools comprise only a tiny fraction of the vast Los Angeles Unified School District, with its enrollment of nearly a million kids, but the idea of charter schools — public schools but independent of most of the strictures of the educationist bureaucracy — gives teachers and parents the freedom to try whatever works. The concept harks back to the time when public schools were creatures of the community, not wards of a fearful central administration content to produce mostly mush.

The latest recognition of the success of the movement in California is a gift of cash — $10.5 million — from Eli Broad, a billionaire Los Angeles philanthropist, to the collection of charter schools founded by Steve Barr, 47, a one-time community activist and sometime political organizer. He helped organize New Hampshire in Bill Clinton's first presidential campaign, and later founded Rock the Vote, which succeeded in getting a lot of the young and previously uninterested voters to leave their CDs and PCs long enough to cast a vote. Six years ago, he organized his first charter school. Now he presides over 10 schools, called Green Dot Public Schools. "Green" is meant to convey concern over the environment, loosely defined, and the promise of a "swath of green" across an urban landscape littered with bad schools, illiterate dropouts and broken promises.

He calls his high school "Animo Leadership Charter High School," for the Spanish word meaning "spirit" or "desire." "Animo" also means, he told LA Weekly, " 'get off your [butt]' in Spanish surferspeak, so some of our kids say they go to, for example, Get Off Your [Butt] Inglewood School."

Mr. Barr's salty blunt language doesn't endear him to critics downtown, but it's the results that frighten the educationist establishment. So far Green Dot schools show a graduation rate double that of the regular public schools, compared with a 40 percent dropout rate at the regular schools. Such results naturally attract bitter enemies.

One of them is the president of the teachers union, who scoffs that Mr. Barr is merely "a good salesman" and complains in the familiar lament of the teachers unions that his Green Dot schools take money away from the regular schools with their enormous appetites feeding all that bureaucratic fat.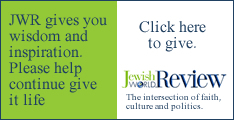 "Eli Broad doesn't write a check if we are [only] marginally better," Mr. Barr tells LA Weekly. "People don't write editorials about us because we're not successful. The only reason anybody has to listen to my big mouth is because of our success. And if our success wanes, all the defenders of the status quo will celebrate."

The ability of the charter schools to innovate, to introduce ideas and methods that would never make it through the bureaucracy is what makes them attractive to parents who can't afford private schools and who despair at what public schools often offer. One group of parents, whose children had attended a Waldorf school in Santa Monica, organized the Ocean Charter School and found a church willing to lease unused space for classrooms in Culver City. The parents broke up an asphalt parking lot to make green space, cleaned, painted and redecorated themselves and opened for racially diverse classes two years ago for 200 kids in kindergarten through the sixth grade. Enrollment has grown, and there's a waiting list for the city's first Waldorf charter school.

Alex Metcalf, a successful screenwriter, was a driving force to establish the school and when it opened agreed to become the director. His two children had attended a Waldorf school in Santa Monica. "The recognition that a child is not just a brain and that children don't need information poured into them," he says, "is what appealed to me."

Talk like this gives most public-school administrators severe heartburn, but the kids and their parents love their unusual schools. It's another California idea, like the Terminator, salad bars and hybrid Toyotas, that was assembled here for export.
Every weekday JewishWorldReview.com publishes what many in in the media and Washington consider "must-reading". Sign up for the daily JWR update. It's free. Just click here.
JWR contributor Wesley Pruden is editor in chief of The Washington Times. Comment by clicking here.
© 2006 Wesley Pruden