Jewish World Review Dec. 18, 2006 / 27 Kislev, 5767
Not So Fast: Why Barack Obama may not run
By John H. Fund


http://www.JewishWorldReview.com | Just about everybody seems convinced that Sen. Barack Obama is going to run for president. The Chicago Sun-Times, his hometown paper, is writing as if his candidacy is an established fact. Newsweek magazine cites sources close to him who claim that he's "about 80 percent" certain to run. Obamamania will continue to build until the Illinois senator announces next month . . .

Time out. Let's look at the 1 in 5 chance that even his own advisers say he won't run. I think it's greater than that. We've been here before with the Big Media clamoring for an attractive black candidate to make history. In 1995 there was a similar push to get Colin Powell to run, but he wisely demurred, citing family concerns about his security and the belief that he couldn't win the GOP nomination. Mr. Obama may similarly surprise everyone by not running this time. That may be wind up being best both for the country and for Mr. Obama.

On one level, the palpable enthusiasm for his fresh face is welcome. "He's a walking, talking hope machine," Mark McKinnon, a former Bush media strategist now advising Sen. John McCain, tells National Journal. Who better to help the country get over its racial hang-ups than a 45-year-old man who was born in multiethnic Hawaii to a white mother from Kansas and a black father from Kenya and who grew up partly in Indonesia? He's the political equivalent of Tiger Woods.

Many voters want to get beyond the stale culture-war issues fought over by rival camps of baby boomers. Mr. Obama's uplifting rhetoric about "looking for something different" is appealing. For too long, black presidential candidates who focus on racial divisions candidates — Jesse Jackson, Al Sharpton — have been showered with media attention and given a free pass on demagoguery. Mr. Obama doesn't see every issue through a racial prism, and many voters would buy the argument that his scant national record is an asset if it helps break up the status quo.


But Mr. Obama is also smart enough to know that he has become too popular too quickly. His supporters are doing him a disservice with their indifference to his lack of experience. "I don't particularly want to wait until he is ready," novelist Nora Ephron told PBS. "I'm ready for Barack Obama."

Left unspoken is the big reason why so many Democrats are swooning over the newcomer. It's the nagging belief that the country isn't ready to elect Hillary Clinton. "If she is the nominee, voters will be asked to select another Clinton, after having had a Bush in the White House, preceded by a Clinton, preceded by the first President Bush," one Democratic consultant observes. "Against her, most Republicans would look like a fresh face and with less baggage."

Mr. Obama knows that Hillary Clinton is a vulnerable front-runner. But he also knows that her side will haul out the brass knuckles to stop him. "Just a little while ago, he was in Springfield worrying about license-tag fees," is how one Hillary advisor told Newsweek magazine described one of the attack lines that would be used against him. "There's a fine line between an empty suit and an empty vessel into which people want to pour their hopes," says one national political journalist.

There's also the fact that for all his winning ways and natural appeal to the camera, Mr. Obama hasn't really been tested in a major campaign. In 2000, then-state Sen. Obama challenged Rep. Bobby Rush, who was vulnerable after having been crushed in a bid for Chicago mayor. Mr. Rush ran circles around Mr. Obama, aided by an endorsement from President Clinton, and beat him 2 to 1.

In 2004, when Mr. Obama ran for the U.S. Senate, he had the good luck of seeing both Blair Hull, the front-runner for the Democratic nomination, and Jack Ryan, the GOP nominee, self-destruct in sex scandals. Mr. Obama's eventual Republican opponent, Alan Keyes, was an unserious candidate who won the votes of only 56% of Republican voters. A local Chicago political columnist notes that Mr. Obama is the closest thing to a rookie candidate on the national stage since Dwight Eisenhower and nicknames him "Obambi." Candidates as green as Mr. Obama make rookie mistakes under the searing scrutiny of a national campaign,

Only for so long will Mr. Obama's sparkling personality help him avoid troubling questions out his ideological record. The fact that he originally opposed the war in Iraq would help him with primary voters, but it's unclear how many Democrats want to plump for someone who, according to National Journal, has a more liberal voting record than Hillary Clinton. Last year Mr. Obama had a perfect 100% voting record from both the Americans for Democratic Action and the AFL-CIO.

His record as a state legislator is even more liberal. In 1996, he spoke out against the Defense of Marriage Act, which the Senate approved 85-14 and Mr. Clinton signed into law. He twice voted "present" on a bill to ban partial-birth abortions came up. In 1999 he was the only state senator to oppose a law that prohibited early prison release for sex offenders. Is anyone naive enough to believe Mrs. Clinton wouldn't use those positions as evidence that he couldn't win?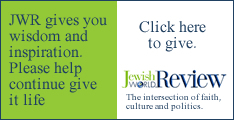 If Mr. Obama chooses to sit 2008 out, he won't be the first person to play the media like a fiddle, being coy about his intentions in order to boost his profile. Al Gore has followed his wife's advice to leave the door open for a 2008 presidential bid in part to fuel interest in his global-warming documentary and book. Similarly, Mr. Obama knew what he was doing in October when he announced his interest in a presidential candidacy at the very moment his new book reached the stores. Since then, "Audacity of Hope" has reached the top of the best-seller lists, selling more than 400,000 copies.

In addition to all the consultants who are urging him to run, Mr. Obama has other advisers who are telling him that at age 45 he can afford to wait. He also could easily find himself on the top of her list of potential running mates. "A Clintion-Obama ticket would be the most powerful turnout machine you can imagine for the Democratic base in 2008," one Democratic congressman who knows both of them told me. "He might be better positioned to be president if he first ran for vice president. If Hillary won, he would be the heir apparent. If she lost, no one would blame him for that."

For all the disappointment the national media might express at an Obama noncandidacy, he could marshal his rhetorical skills and deliver a superb speech that would deepen his long-term appeal to the electorate.

Imagine how refreshing it would be if he bowed out of the race for now, saying: "For every thing there is a season. I believe I am qualified to be president. But I think the country would be better served if I break with normal political ambition and for now devote myself to listening, learning and becoming the most effective senator for Illinois I can be. In other words, I have decided not to succumb to the hype that others are busy creating around me. That's for Hollywood, not for the serous business of running a country in troubled and dangerous times. I appreciate all the attention, but I would like to have more of a conversation with the American people before asking them to entrust me with that grave responsibility. That conversation is better conducted for now outside the media glare of a presidential campaign. Let the dialogue begin."

That kind of approach — practicing statesmanship in the face of enormous temptation — might elevate Mr. Obama's appeal in the long run and be of more benefit to him than the instant gratification of the campaign trail. Don't be surprised if an unconventional man like Mr. Obama makes that unconventional career choice.
Every weekday JewishWorldReview.com publishes what many in in the media and Washington consider "must-reading". Sign up for the daily JWR update. It's free. Just click here.
JWR contributor John H. Fund is author, most recently, of "Stealing Elections: How Voter Fraud Threatens Our Democracy". (Click HERE to purchase. Sales help fund JWR.)
Comment on this column by clicking here.
© 2006, John H. Fund