<!- end inthis -->
Jewish World Review February 19, 2010 / 5 Adar, 5770

Forgotten Stars III

By Greg Crosby

http://www.JewishWorldReview.com | When the final history of great American actors is written, one name that belongs among the top of the list is Fredric March. We hear the term "actor's actor" bandied about all the time, so much so in fact, that it has become an empty phrase, a meaningless hyperbole. In the case of Mr. March, however, that term has never been truer. Fredric March was indeed the quintessential actor's actor from the 1930s through the 1960s. Not only that, but he also happened to be a bona fide "movie star" back when movie star really meant something.


He was born Ernest Frederick McIntyre Bickel in Racine, WI, on August 31, 1897. He attended the University of Wisconsin but quit to serve in World War I as an artillery lieutenant. After his army service he returned to the university and in addition to his economic studies he took up college dramatics. He went to work in a bank in New York in 1920, but while recuperating from an appendicitis attack he made up his mind to quit the business world and go into acting.


March made his acting debut on stage that same year in Belasco's 'Deburau' in Baltimore. At the same time he started appearing as an extra in movies being shot in New York City. His first Broadway lead was in "The Devil in the Cheese" in 1926, the same year he met actress Florence Eldridge. They were married the following year, a marriage that would last March the rest of his life. Over the course of the next four decades, the two appeared together in numerous theatrical productions and several films.


March's comedy parody of John Barrymore in the West Coast production of "The Royal Family" got him a five-year movie contract with Paramount Pictures in 1929 and over the next several years he established himself as the top leading man of Hollywood. One of my own favorite March pictures (and the one that would earn him his first of two Academy Awards) was "Dr. Jekyll and Mr. Hyde" in 1932, the only actor to ever win an Oscar for a portrayal of a monster in a horror movie.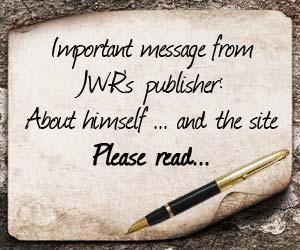 "The Sign of the Cross," "The Royal Family of Broadway," "Tonight is Ours," "Design for Living," "Death Takes a Holiday," and "The Barretts of Wimpole Street" were among some of his many early screen successes, and sadly, most of these have fallen into obscurity. If you ever have a chance of seeing these films, by all means do so.

Once his contract with Paramount was finished March was in such demand that he was able to go out on his own and for the rest of his career he never needed to sign another long term contract with a studio, opting for films and roles on a picture-by-picture basis. His pictures such as "Les Miserables," "Anna Karenina," and "Anthony Adverse" enabled him to command the highest acting fees of any actor in his day. In 1937, March was listed as the fifth highest paid individual in America, earning a half-million dollars.

He starred in two early Technicolor pictures in 1937, the original classic "A Star is Born" and the screwball comedy, "Nothing Sacred." Two extremely different parts for him, one tragedy the other comedy. These two historic and wonderful pictures only exist today in horribly degraded prints. A real tragedy.

Some of his later pictures included Cecil B. DeMille's "The Buccaneer," "Victory," "So Ends Our Night," and "I Married a Witch" which was sort of an early precursor to the 1960's Bewitched TV show. After World War II March won his second Academy Award for "The Best Years of Our Lives" and went on to star in "An Act of Murder," "Death of a Salesman," and "Inherit the Wind." He played many varied and interesting roles throughout the rest of his film career.

Fredric March successfully juggled careers in movies and on the New York stage for more than 30 years, and never compromised on his choices of screen roles. He had his greatest stage success in 1956 with "Long Days Journey into Night," winning him the New York Drama Critics acting award. He died in 1975.

How long will today's stars be remembered? Will their fame go on for decades after they've stepped out of the limelight? Hardly. If no one under the age of 50 knows who the heck Fredric March is, then the chances of a Robert Downey Jr. or a Ben Stiller achieving celebrity immortality are slim to none. Well, that's a relief anyway. I guess every cloud does have a silver lining after all.
Every weekday JewishWorldReview.com publishes what many in the media and Washington consider "must-reading". Sign up for the daily JWR update. It's free. Just click here.

JWR contributor Greg Crosby, former creative head for Walt Disney publications, has written thousands of comics, hundreds of children's books, dozens of essays, and a letter to his congressman. A freelance writer in Southern California, you may contact him by clicking here.
© 2008, Greg Crosby
Columnists
Toons
Lifestyles