<!- end inthis -->
Jewish World Review January 29, 2010 / 14 Shvat 5770

Forgotten Stars, Part II

By Greg Crosby

http://www.JewishWorldReview.com | "Fame is fleeting." I don't know who first said that, but how very true it is. And it applies to almost anyone who was ever famous at any time. There are a few exceptions to this rule, but for the most part, to paraphrase Dean Martin, "everybody gets forgotten sometime." History-changing figures such as Edison, Confucius, Marx, and Lindbergh go on and on, world leaders such as Napoleon, Washington and Winston Churchill maintain their fame, as do sports giants like Knute Rockne and Babe Ruth, but you gotta be REALLY big to be a member of those clubs.


A small number of entertainers (Judy Garland, Marilyn Monroe, and James Dean, to name three) have been elevated to what seems to be eternal fame, but by and large the majority of celebrities fade away. It seems to me some should not be forgotten so soon and that is why I've begun spotlighting several of my favorites. Continuing my series on golden age movie stars that have all but been forgotten, I'd like to focus on a leading man who was also a leading patriot, namely Robert Montgomery.


He was born Henry Montgomery Jr. on May 21, 1904 in Beacon, New York, the son of a rubber company president. He attended exclusive private schools but this ended when his father died in 1920 leaving the family penniless. Robert was forced to work at a number of jobs including railroad mechanic and oil tanker deckhand. He later went to New York to be a writer but after repeated rejections he tried acting on the advice of a friend. He made his stage debut in 1924.


By 1929 he had become an established Broadway actor and had appeared in five films that year. He became an MGM contract player usually cast in debonair sophisticated roles and when Norma Shearer chose him to be her leading man in "Private Lives" he was set. Throughout the 30's he played opposite such glamour gals as Myrna Loy, Greta Garbo, and Joan Crawford. He played mostly likable characters in his pictures, running the gamut from very poor to very rich. Every now and then he did get a chance to step out of character and attempt something a bit darker like "The Big House" and "Night Must fall," receiving his first Academy Award nomination for Best Actor in the latter.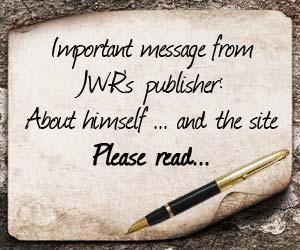 In 1935, he became President of the Screen Actors Guild, his first of what would become four terms as SAG head. In 1941 he received an Academy Award for his classic performance in the original "Here Comes Mr. Jordan." All in all he stayed with MGM for 16 years, up until World War II when he joined the navy as a commissioned lieutenant. He then became assistant naval attaché at the U.S. embassy in London and then assigned to set up a naval operations room in the White House.

Later he commanded a PT boat in the Pacific and was an operations officer aboard a destroyer during the D-Day invasion of France. By then he was a lieutenant commander and was awarded the Bronze Star and later decorated as a Chevalier of the French Legion of Honor.

He returned to Hollywood in 1945 as both an actor and director, filling in for John Ford during Ford's illness on the set of "They Were Expendable." His first director's credit was for the Raymond Chandler mystery, "Lady in the Lake." He left MGM to become an independent director, preferring work behind the camera instead of in front. He was a friendly witness before the House Un-American Activities in 1947 during the McCarthy era and then spent most of his time on television and stage.

It was on his popular 1950's TV show, "Robert Montgomery Presents" that his daughter Elizabeth got her very first acting job. She later came into her own starring as the delightful witch Samantha on "Bewitched."

Robert Montgomery led an extraordinary life and served his country with honor. As an actor he always turned in an interesting and believable performance. In addition to "Here Comes Mr. Jordan," and "Night Must Fall," check him out in the Alfred Hitchcock comedy, "Mr. and Mrs. Smith" opposite Carol Lombard and in "Ride the Pink Horse," an interesting and unusual little film noir picture. He died in New York City in 1981.
Every weekday JewishWorldReview.com publishes what many in the media and Washington consider "must-reading". Sign up for the daily JWR update. It's free. Just click here.

JWR contributor Greg Crosby, former creative head for Walt Disney publications, has written thousands of comics, hundreds of children's books, dozens of essays, and a letter to his congressman. A freelance writer in Southern California, you may contact him by clicking here.
© 2008, Greg Crosby
Columnists
Toons
Lifestyles