<!- end inthis -->
Jewish World Review January 8, 2010 / 22 Teves 5770

Brassy blondes

By Greg Crosby

http://www.JewishWorldReview.com | In every era the movies have had their glamour girls. The 40's had the bouncy, gutsy types like Bette Davis, Barbara Stanwyck, and Joan Crawford; the 50's had the voluptuous types, Marilyn Monroe, Jane Russell, and Kim Novak; and today we have the "new woman," the super woman who is capable of anything whether it be fighting corruption, running a business, or saving the world. But there's another kind of movie girl that predates them all. She's the wisecracking, floozy, flirty movie girl that was popular about 75 years ago. Of course I'm referring to the brassy blondes of the 30's!


The most famous four (in my opinion) were Jean Harlow, Carole Lombard, Ginger Rogers, and Joan Blondell. There were others of course like Glenda Farrell, Ann Sothern, and Una Merkel. As a matter of fact, the brassy blonde type was so popular that the studios put many of their contract actresses under the peroxide bottle before they went on to make their names with their own personas. Bette Davis, Alice Faye, Jane Wyman, Barbara Stanwyck, and Ida Lupino are a few that come to mind.


But Jean Harlow was filmdom's first blonde bombshell (although a case could be made for Mae West, but she was more of a lampoon of a sex symbol than the real deal). Born Harlean Carpenter in Kansas City, Missouri, on March 3, 1911, Jean was the daughter of a successful dentist and his wife. At the age of 16, she ran away from home and never looked back. She came to Hollywood and began as an extra in films around 1927; her big break came in 1930, when she landed a role in Howard Hughes' "Hell's Angels." Hughes then sold her contract to MGM and it was then that her career really took off.


After "Platinum Blonde" (1931) she was famous. Jean was America's hot sex symbol throughout the early and mid 1930's, working with all the top MGM players, but most notably with Clark Gable in six films. Her pictures included "Red Dust," "Dinner at Eight," "China Seas," "Wife vs. Secretary," and "Saratoga." Sexy yes, but Jean had a great comedy sense too. Check out her role as the battling wife of Wallace Berry in "Dinner at Eight." She's hysterical. It was probably that picture which first established the typical dumb blonde persona that is still used so much even today. Sadly, she died at the young age of 26 of uremic poisoning in 1937, but her films live on and continue to entertain audiences worldwide.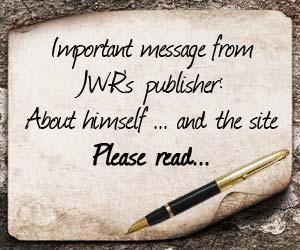 Carole Lombard was born Jane Alice Peters in Fort Wayne, Indiana, on October 6, 1908. Although she began in silent movies, including a stint with slapstick comedy director Mack Sennett, Carole really came into her own with the "talkies." Her snappy, sexy voice proved an asset in making her transition into the sound era. A natural comedienne, she hit it off with William Powell in their first film together, "Man of the World," and the two were soon married.

Carole soon became a major Paramount Studios star but one of her biggest hits was for Colombia starring opposite John Barrymore in "Twentieth Century" where her comedic talent was really showcased. Carole Lombard was equally talented in drama as she was in comedy, and she had naturalness in her acting style that really set her apart. Powell and Lombard were teamed up again in "My Man Godfrey," and Carole was nominated for a Best Actress Oscar for her work in that picture. She was in one of the first Technicolor comedies, the classic "Nothing Sacred," opposite Fredric March.

Paramount kept her busy playing opposite some of Hollywood's brightest stars such as Bing Crosby and Fred MacMurry for most of the decade. Some of her other films included "No Man of Her Own" opposite Clark Gable (whom she would marry in 1939), "Mr. and Mrs. Smith" co-starring Robert Montgomery for director Alfred Hitchcock, and what was to be her last picture, "To Be or Not To Be," an anti-Nazi Ernst Lubitsch farce starring opposite Jack Benny.

The film was completed in 1941 just at the time the US entered World War II, and was slated for release in1942. Carole went home to Indiana for a war bond rally. On January 16, 1942, Carole, her mother, and 20 other people were flying back to California when the plane went down outside of Las Vegas, Nevada. All were killed. The highly acclaimed actress was dead at the age of 33. It was reported that Gable was inconsolable.

It's interesting and sad that two of the movies' brightest young brassy blondes died at such early stages of their promising careers. We'll never know what their ultimate potential might have been but thankfully their work speaks volumes for their talent and us younger folk, who never saw their pictures on first run in theaters can discover them and enjoy them today on DVD.

Our next two blondes fortunately had longer careers and healthier life spans. Stay tuned. Next time, Ginger Rogers and Joan Blondell.
Every weekday JewishWorldReview.com publishes what many in the media and Washington consider "must-reading". Sign up for the daily JWR update. It's free. Just click here.

JWR contributor Greg Crosby, former creative head for Walt Disney publications, has written thousands of comics, hundreds of children's books, dozens of essays, and a letter to his congressman. A freelance writer in Southern California, you may contact him by clicking here.
© 2008, Greg Crosby
Columnists
Toons
Lifestyles