Jewish World Review April 7, 2010 / 23 Nissan 5770
Go Quietly, Michael Steele
By Mona Charen





http://www.JewishWorldReview.com | How to put this politely? Michael Steele is a man of considerable talent — it's just that he conspicuously lacks those required for his present position. He's energetic, personable, and articulate. But those are not the qualities most required of a party chairman. The job demands an administrator, a behind-the-scenes schmoozer, and a tactician. Showboating is a hindrance. It's a job that requires the talents of a stage manager, whereas Steele likes to be the star. At a time when the Republican Party is the indispensable vehicle for thwarting the disastrous policies of the Obamaites, Steele is a costly distraction in more ways than one.

Let's stipulate that the chairman was not in attendance when RNC staffers accompanied prospective young donors to the "lesbian bondage" nightclub called Voyeur in West Hollywood, Calif., and that he only recently learned, along with the rest of us, that the RNC picked up the nearly $2,000 tab. Fine. But that establishes only that Steele is not a total fool (which cannot be said of the now-terminated RNC staffer). It hardly absolves him of managerial responsibility.

This was not a first offense. Since his election as RNC chairman, Steele has indulged an appetite for luxury hotels, chartered airplanes, expensive restaurants, and a lavish redecoration of his offices. Roll Call reported that Steele spent $18,500 to redecorate his dark-paneled office. "This is gonna sound weird," he explained, but "it's way too male for me." Actually, more than anything, it sounds vain and self-indulgent. Among the new accoutrements — a Bowflex machine.

The Daily Caller (which broke the story of the Voyeur outing) also reported that the RNC spent $17,514 in the month of February alone for chartered airplanes, and that Steele had looked into the possibility of buying a private plane for the chairman's use. When he travels, Steele stays at luxury hotels like the Beverly Hills Hotel and the Four Seasons. While raising decent amounts of cash, the Republican Party under Steele has also burned through it quickly. Between July 2009 and February 2010, the GOP raised $63 million but spent $78 million, leaving the party without a solid cushion heading into the 2010 contests — and behaving all too much like the federal government.

A party chairman does need to get around. But until now, it has usually been in the service of the GOP. Though he may not have charged donors for expenses on speaking gigs, Steele has been delivering speeches for his own enrichment, reportedly charging fees of up to $20,000.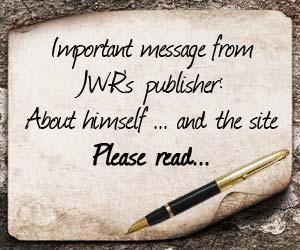 In a year when Americans, particularly Republicans and independents, are apoplectic about Washington's promiscuous spending, this doesn't exactly send the right signal.

Well, if management isn't his strong suit, he must compensate with inspiring leadership, right? Not quite. He debuted with an utterly gratuitous swipe at Rush Limbaugh as "incendiary" and "ugly," and followed that with an unhelpful reference to abortion as an "individual choice" (though Steele is pro-life). Asked in January whether the Republicans would win the House of Representatives in 2010, Steele said, "Not this year." Not helpful — and possibly not even true.

Now, with Voyeur making all the comedians' monologues, Steele is suggesting that he, like President Obama, is held to higher standards because he is black. It's possible that some people are more judgmental about him because he's black, but it's undeniable that many people are inhibited from voicing their dissatisfaction with him for the same reason.

Political parties are not college seminars, and leaders needn't be saints. But the Republican Party is just clawing back to respectability after the irresponsible spending of the Republican congressional majorities, the Foley scandal, and the perceived weaknesses of the Bush presidency. More importantly, the country is faced with a profound challenge from the left. If the (social) Democrats under Obama/Pelosi/Reid are not stopped, if the Republican Party is unable to attract the energy and passion of the tea party movement, the country will be irreversibly changed for the worse.

At this moment, the Republican Party needs more than ever to present a sober, serious, and ethical face to the public. Voyeur was the last straw. It would be an unselfish gesture for Steele to step aside.
Every weekday JewishWorldReview.com publishes what many in the media and Washington consider "must-reading". Sign up for the daily JWR update. It's free. Just click here.

Comment on JWR contributor Mona Charen's column by clicking here.
© 2006, Creators Syndicate