Jewish World Review Jan. 16, 2004 /22 Teves, 5764
More things in Heaven and Earth
By Rabbi Avi Shafran
http://www.jewishworldreview.com | The puzzlement and surprise expressed by scientists attending the early January gathering of the American Astronomical Society in Atlanta came just as the Jewish religious world was poised to begin its communal reading of the Biblical book of Sh'mos, or Exodus. It was a timely confluence.

The astronomers' bewilderment was born of a report detailing how researchers, using data obtained from the Hubble Space Telescope, had spotted a gathering cloud of galaxies at a distance from our own (and from all others, for that matter, in keeping with the model of an expanding universe) where there should be no such things.

In the current scientific understanding of the cosmos, all that should be evident at a distance like 10.8 billion light-years are structures much less developed than the long string of clustered galaxies that were perceived. The data, according to Dr. Roberto Abraham of the University of Toronto and an investigator on the team that reported the observation, actually fits better with astronomical theories held before the rise of current models.

"If we [had] presented this to astronomers 25 years ago," he said, "they wouldn't have been surprised."

Cosmologists aren't shifting paradigms just yet, but the unexpected results serve to remind us of how much better science is at describing the present than at reconstructing the past.

Which brings us to Exodus, both the book and the event from which it takes its name: the Jewish people's liberation through the hand of G-d from enslavement in Egypt — which was followed by the receiving of the Torah at Mount Sinai.

Some might recall the Conservative rabbi in Los Angeles who, in a sermon in 2001, enthusiastically embraced what he characterized as the consensus of archeologists maintaining that a lack of physical evidence for the Exodus and subsequent events of Jewish history means they never happened.

Contrary to the rabbi's claim, there is no consensus to that effect at all among historians and archeologists, notes New York University Professor Lawrence H. Schiffman. In fact, he stresses, there is "ample evidence that the Biblical account is entirely plausible." What is more, as David Hazony writes in the current issue of Azure, "The assault on the traditional biblical narrative does not bear the markings of good science."

Still and all, the Los Angeles rabbi chose to cast his lot with the nay-sayers, and to encourage his congregants to follow suit.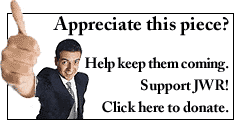 Whatever the reasons for his personal partiality for one set of archeologists over another, though, there is something he forgot - and it is hardly a minor concern when it comes to calling into question the veracity of the Jewish historical tradition: there is the science of what is, and the science of what was.

Disciplines like biology or chemistry or physics, in other words, where measurements can be made and suspicions tested, are one thing

But scientific pursuits that depend on speculation — where theories cannot ever be conclusively confirmed, and ideas can only be surmised, not known — are quite another.

A chemical compound can be placed under an electron microscope and its molecular structure perceived; its effects on an organism can be observed and measured, and the experiment can be repeated without limit.

But, no less than the shards of distant galaxies, those of distant times here on earth can never conclusively prove anything.

The Exodus and revelation at Sinai, the "ground zero" of the Jewish faith, were witnessed by over one million people, who solemnly entrusted their children with the account of their experience - and who swore them in turn to entrust it to their own children, and theirs to theirs, down to our own generation. That is precisely what continues to transpire every time the book of Exodus is publicly read, and at every Passover seder. And it is what undergirds the Jewish faith, Jewish law and the Jewish people.

Whether or not science can corroborate the claims of the Jewish religious tradition, Jews who trust their heritage know well the facts of their history, tragic, glorious and even miraculous.

And so, as Jews the world over prepare once again, as they have done for thousands of years, to publicly read the book of Exodus, they might well pause to recall a line from Shakespeare to any of their rabbis who might consider themselves too sophisticated to accept the Jewish historical tradition. The Bard has Hamlet tell Horatio:

"There are more things in heaven and earth... than are dreamt of in your philosophy."
Sign up for the daily JWR update. It's free. Just click here.
JWR contributor Rabbi Avi Shafran is director of public affairs for Agudath Israel of America. To comment, please click here.
© 2004, AM ECHAD RESOURCES