Jewish World Review Dec. 20, 2009 / 3 Teves 5770
How Obamacare Will Hurt Young People
By Dick Morris & Eileen Mc Gann
http://www.JewishWorldReview.com | A detailed analysis of the Obama health care program now before the Senate indicates that it will force big premium increases for all families, especially for those under 30 years of age.
The study, by the consulting firm of Oliver Wyman, concludes that premiums for individuals will rise by $1,576 and $3,341 for families by under the bill. Young people will be hit the hardest. The study predicted that premiums for new health insurance policies purchased by the youngest third of the population would rise by 35 percent under the bill.
These increases will stem from the bill's provisions that bar insurance companies from raising rates on sick people and from excluding people based on pre-existing conditions. Both of these mandates will mean higher costs for the younger and healthier population. This bill is, in effect, a tax on the young.
Nor will subsidies do much to mitigate the impact. To get a subsidy under the bill, you have to earn less than about $80,000 a year (combined household income) and have spent between 2 percent and 10 percent of your income on premiums.
So a couple making a combined income of $40,000 would have to pay about 5 percent of their income, $2,000, before they could get subsidies. Those making $60,000 would have to pay about 8 percent of their income — $4,800 – before they could get a subsidy. And those making $80,000 would have to chip in 10 percent of their income — $8,000 — before they would get a subsidy.
These are hefty bills for young families to bear.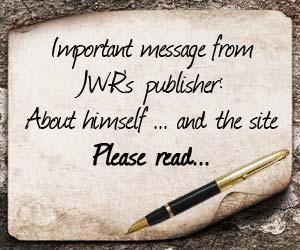 So most won't do it. The fine for failing to have health insurance is only $750. So most young people will just pay the fine and be done with it. When they get sick, they'll get covered and the insurance company can't charge them a higher premium than it would have charged when they were healthy. And it can't turn them away.

So this bill is not a measure for full national health insurance coverage. At best, it's a bill that will insure you when you are sick and make the rest of us pay the bill. And, in the meantime, you'll have to chip in $750 a year for the privilege.

Employers, too, will find it much cheaper to pay the $750 per employee than to buy insurance.

Ironically, there is a good chance that this bill will actually increase the number of uninsured. Its ban on letting insurers raise rates on sick people will force premiums so high that many people will drop their insurance. After all, when they get sick, they can and will easily get their insurance back.

=<<

Every weekday JewishWorldReview.com publishes what many in the media and Washington consider "must-reading". Sign up for the daily JWR update. It's free. Just click here.


JWR contributor Dick Morris is author, most recently, of "Catastrophet". (Click Catastrophe HERE to purchase. Sales help fund JWR.) Comment by clicking here.







include "/home/jwreview/public_html/t-ssi/jwr_squaread_300x250.php"; ?>




© 2009, Dick Morris
Columnists
Toons
Lifestyles