<!- end inthis -->
Jewish World Review Dec. 15, 2009 / 28 Kislev 5770
The Apocalypse Is Not Upon Us
By Anne Applebaum
http://www.JewishWorldReview.com | There is no nihilism like the nihilism of a 9-year-old. "Why should I bother?" one of them recently asked me when he was presented with the usual arguments in favor of doing homework. "By the time I'm grown up, the polar ice caps will have melted and everyone will have drowned."
Watching the news from Copenhagen last weekend, it wasn't hard to understand where he got that idea. Among the tens of thousands of demonstrators outside the climate change summit, some were carrying giant clocks set at 10 minutes to midnight, indicating the imminent end of the world. Elsewhere, others staged a "resuscitation" of planet Earth, symbolically represented by a large collapsing balloon. Near the conference center, an installation composed of skeletons standing knee deep in water made a similar point, as did numerous melting ice sculptures and a melodramatic "die-in" staged by protesters wearing white, ghost-like jump suits.
Danish police also arrested about 1,000 people Saturday for smashing windows and burning cars, along with 200 more—they were carrying gas masks and seem to have been planning to shut down the city harboron Sunday. Nevertheless, in the long run it is those peaceful demonstrators, the ones who say the end is nigh, who have the capacity to do the most psychological damage.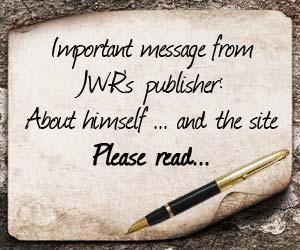 I should stop here and point out that I enthusiastically support renewable energy, believe strongly in the imposition of a carbon tax, and am furthermore convinced that a worldwide shift away from fossil fuels would have hugely positive geopolitical consequences, even aside from the environmental benefits. It's true that I'm not crazy about the Kyoto climate-negotiation process, of which the Copenhagen meeting is the latest stage. But I'm even more disturbed by the apocalyptic as well as the anti-human prejudices of the climate change movement, some of which do indeed filter down to children as young as 9.
There have been many radical statements of this latter creed. In the infamous words of a National Park Service ecologist, "We have become a plague upon ourselves and upon the Earth. … Until such time as Homo sapiens should decide to rejoin nature, some of us can only hope for the right virus to come along." One of the founders of People for the Ethical Treatment of Animals also allegedly declared that "Humans have grown like a cancer. We're the biggest blight on the face of the earth." But it is a mistake to think that this is only the language of a crazy fringe.
Look, for example, at the Optimum Population Trust, a mainstream organization whose patrons include the naturalist Sir David Attenborough, the scientist Dr. Jane Goodall, and professors at Cambridge and Stanford and which campaigns against, well, human beings. Calling for "fewer emitters, lower emissions," the organization offers its members the chance to offset the pollution that they generate, merely by existing, through the purchase of family planning devices in poor countries. Click on their PopOffsets Calculator to see what I mean: They reckon every $7 spent on family planning generates one ton fewer carbon emissions. Since the average American generates 20.60 tons of carbon annually, it will cost you $144.20—$576.80 for a family of four—to buy enough condoms to prevent the births of, say, 0.4 Kenyans.
The assumption behind this calculation is profoundly negative: Human beings are nothing more than machines for the production of carbon dioxide. And if we take that assumption seriously, a whole lot of other things look different, too. Certainly weapons of mass destruction must be reconsidered, along with the flu virus: By reducing the population, they might also reduce emissions as well. Perhaps they should be encouraged?
Coupled with a firm conviction that the end of the world is nigh, you can see how homework is rendered pointless. As for hopes for the future and faith in humanity—forget about it. But while we're at it, we might as well forget about re-inventing our energy sources, too.
For while it's true that human beings are often greedy, stupid, and destructive, it's also true that we got to where we are at least partly thanks to human creativity, ingenuity, and talent. Electricity is a miracle, an invention that has literally brought light and life to millions. Modern communication and transportation systems are no less extraordinary, helping create economic growth in places where poverty and misery were the norm for centuries.
All of them depend on fossil fuels, but they don't have to: A profound change in the nature of human energy consumption can be achieved—thanks to the entrepreneurship that created the Internet, the compassion that lies behind the advances in modern medicine, and the scientific reasoning that sent men into outer space. As for nihilism and hatred of humankind, it teaches us nothing, except to give up. And we shouldn't be passing it on to our children, either.
Every weekday JewishWorldReview.com publishes what many in the media and Washington consider "must-reading". Sign up for the daily JWR update. It's free. Just click here.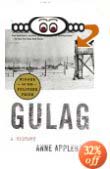 APPLEBAUM'S LATEST
Gulag: A History
Nearly 30 million prisoners passed through the Soviet Union's labor camps in their more than 60 years of operation. This remarkable volume, the first fully documented history of the gulag, describes how, largely under Stalin's watch, a regulated, centralized system of prison labor-unprecedented in scope-gradually arose out of the chaos of the Russian Revolution. Fueled by waves of capricious arrests, this prison labor came to underpin the Soviet economy. JWR's Applebaum, a former Warsaw correspondent for the Economist and a regular contributor to the Wall Street Journal and the Washington Post, draws on newly accessible Soviet archives as well as scores of camp memoirs and interviews with survivors to trace the gulag's origins and expansion Sales help fund JWR.
Comment on JWR contributor Anne Applebaum's column by clicking here.

Previously:

11/24/09: Superpower without a partner 11/17/09: Why has the global response to swine flu been so politicized?
11/10/09: After the wall fell
11/03/09: Angela Merkel's Quiet Revolution
10/20/09: Will the President of Europe Be a Gifted Pol or a Compromising Bureaucrat?
09/29/09:What Is Iran Afraid Of?
09/22/09: Letting Europe Drift
09/17/09: Greed and fear are proving stronger than companies' commitment to free speech
09/08/09: Will Obama Fight For Afghanistan?
09/01/09: The Polish Prologue
08/20/09: Why Afghans Need a Vote
07/29/09: No Burqa For Clinton
07/14/09: The Summit of Green Futility
07/09/09: Obama Puts Medvedev Ahead of Putin
06/30/09: In Morocco, an alternative to Iran
06/23/09: An overlooked force in Iran
06/16/09: Some good in a bad election
06/09/09: Why Is the Right Doing So Well in Europe?
06/02/09: Is China Pulling Strings in North Korea?
05/26/09: What a Member of Parliament Deserves
04/22/09: The Twitter Revolution That Wasn't
04/14/09: Do we really need interactive exhibits to bring Jefferson to life?
04/07/09: No Nukes? No Thanks: Obama's odd obsession with universal nuclear disarmament
03/31/09: What's Loud, Unnecessary, and Costs $75 Million?
03/23/09: Ctrl-Alt-Diplomacy
03/03/09: European Disunion
02/24/09: Who cares what Hillary Clinton says to China's leaders about human rights?
02/17/09: Witless protection
02/10/09: Our Ticket Out of Afghanistan
01/27/09:Why some foreigners can't believe Obama won the presidency fair and square
01/20/09: A Flight Test for All of Us
01/14/09: Europe's New Cold War
01/07/09: Pointless Peace Proposals
12/30/08: The magnificent rhetorical legacy of the Founding Fathers
12/23/08: Do riots in Athens portend demonstrations in Paris and Cincinnati?
12/16/08: Breach of Trust: Bernard Madoff's massive fraud will cripple American capitalism
12/09/08: In praise of charismatic politicians
12/03/08: Moscow's Empire of Dust
11/20/08: Getting Past Mythmaking In Georgia
11/12/08: In Praise of Political Rock Stars
10/03/08: Election Day myths you must resist
09/30/08: Not just a metaphor: Lehman Brothers was economic's 9/11
09/04/08: Class of '64
08/28/08: Did Hillary really help the Barack cause?
08/27/08: 'Show of Power,' Indeed
08/19/08: What Is Russia Afraid Of?
08/13/08: When China Starved
08/11/08: Two of the world's rising powers are strutting their stuff
08/05/08: How Alexander Solzhenitsyn's The Gulag Archipelago changed the world
07/29/08:'The Hour of Europe' Tolls Again … But are European politicians up to the task?
07/15/08: Why Does Obama Want To Campaign in Berlin?
07/01/08: Citizen Athletes: How did a guy who can't speak Polish end up scoring Poland's only goal of Euro 2008?
06/24/08: Why do we expect presidential candidates to be kind?
06/17/08: Pity the Poor Eurocrats
06/12/08: Is the World Ready for a Black American President?
05/28/08: The Busiest Generation: America seems to value its children's status and achievements over their happiness
05/20/08: Leave Hitler Out of It: The craze for injecting the Nazis into political debate must end
05/13/08: A Drastic Remedy: The case for intervention in Burma
05/07/08: A Warning Shot From Moscow?
04/23/08: Radio to stay tuned to
04/17/08: China learns the price of a few weeks of global attention
04/01/08: Head scarves are potent political symbols
03/26/08: The Olympics are the perfect place for a protest
03/19/08: Could Tibet bring down modern China?
03/12/08: Have political autobiographies made us more susceptible to fake memoirs?
03/05/08: Why does Russia bother to hold elections?
02/20/08: Kosovo is a textbook example of the law of unintended consequences
02/06/08: A Craven Canterbury Tale
02/06/08: French prez' whirlwind romance reminds voters of his political recklessness

© 2009, Anne Applebaum. By permission of the author
Columnists
Toons
Lifestyles