Jewish World Review Dec. 26, 2006 / 5 Teves, 5767
Revisit old legal advice
By Jan L. Warner & Jan Collins


http://www.JewishWorldReview.com | Q: My husband and I married 10 years ago, he for the third time and me for the second after the deaths of our spouses. I have four grown children, and he has three. We both had assets we acquired before we married that we wanted to make sure passed on to our children. We were advised by the lawyer we saw together that instead of going through the hassle and expense of each of us getting a lawyer to have a premarital agreement, we could protect each other and our respective children through our wills. He said this saved us several thousand dollars.

So, based on his advice, we signed wills that passed all assets to the other at the first death and, at the death of the second of us, half of everything would go to my four children and half to his three children. If we die at the same time, half goes to my children and half to his. After we married, we each sold a home and built a new one in both names with the survivor to live there until death. We have no debt. I am now 72. My husband is 75, and he has been having some health problems. His memory is also not what it used to be. We pulled out our wills for the first time since we signed them and have begun to second-guess our lawyer, who is now deceased. All of our bank accounts are titled jointly. Should we see another lawyer?

A: We believe the advice you and your husband received 10 years ago was erroneous, will not carry out your intentions and should be revisited as soon as possible, especially given your husband's failing memory and health.

First, wills can be changed so long as a person has the legal capacity to sign a new document. This means that if you predecease your husband, or vice versa, and either of you changes your will after the first death, the children of the person who dies first will be left out in the cold. Similarly, if either remarries again after the first death and then dies, the estate containing all of the assets may well be subject to claims by the surviving spouse unless valid waivers are signed.

Second, as currently established, if you predecease your husband and he requires long-term care, both your assets and his are at risk and could be impacted or used up paying for this expensive care. Third, when one of you predeceases the other and the survivor gives a child a power of attorney with gifting provisions, upon the survivor's incapacity, all assets could be gifted to the survivor's children, leaving the children of the first with nothing.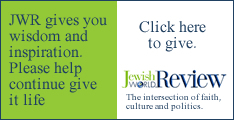 Fourth, wills do not control the ultimate ownership of some assets — like IRA's, annuities, life insurance, and retirement plans — because the disposition of these assets is governed by beneficiary designations. Although not addressed by you, if either or both of you made your spouse the beneficiary of these types of nonprobate assets, upon the death of the first of you, the survivor can — and probably will — change the beneficiaries of these assets to his or her children.

Fifth, the manner in which your new home is titled is also problematical. When you each sold your former residences and invested the equities in the new home, it appears that the new residence was titled jointly with right of survivorship. This means that at the first death, the surviving spouse receives the title to the house automatically. Since wills can be changed, if you predecease your husband and he changes his will, your children will receive none of the equity.

Taking the NextStep: Because of space limitations, we will provide the answers to some of these thorny questions next week.
Every weekday JewishWorldReview.com publishes what many in in the media and Washington consider "must-reading". Sign up for the daily JWR update. It's free. Just click here.
JAN L. WARNER received his A.B. and J.D. degrees from the University of South Carolina and earned a Master of Legal Letters (L.L.M.) in Taxation from the Emory University School of Law in Atlanta, Georgia. He is a frequent lecturer at legal education and public information programs throughout the United States. His articles have been published in national and state legal publications. Jan Collins began co-authoring Flying SoloŽ in 1989. She has more than 27 years of experience as a journalist, writer, and editor. To comment or ask a question, please click here.
© 2006, Jan Warner