Jewish World Review Dec. 18, 2006 / 27 Kislev, 5767
Need legal advice to help estranged parents
By Jan L. Warner & Jan Collins


http://www.JewishWorldReview.com | Q: Our parents are in their late 70s and have been caring for our special-needs brother, now 47, since his birth. After my sister and I left home, Mom and Dad continued to isolate themselves from friends and family, to what we now believe is an unhealthy state. In the past, they welcomed our children and had holiday meals at their home, but that has all stopped. Our conversations with them have become shorter and less frequent.

We know that they have done no planning for either death or disability, and particularly have done nothing concerning how our brother will be cared for should either or both of them be unable to provide that care. We know that our brother is receiving SSI and Medicaid, but we know nothing about our parents' finances, since they have always been close-mouthed about these things. My sister and I took it upon ourselves to try to find a lawyer who could help us try to help them, but we haven't found anyone with whom we are comfortable. Where should we go from here?

A: The questions you raise, while not particularly unusual in today's environment, are very difficult even if the folks who are dealing with the situation are anxious to seek out assistance. The fact that your parents will probably be resistant to what they consider to be "outside interference" compounds the complexity of situation.

The practice of elder law encompasses dealing with the issues that face your parents and brother, and ultimately, you and your sister. We suggest that you use a two-stage approach:

First, find and qualify an attorney. We suggest you go to www.naela.org to find a list of attorneys in your area, and then qualify those whom you choose. Second, work with that attorney to develop a strategy to reach out to your parents. The qualification process should include satisfying yourselves that the attorney you choose has a solid working knowledge of the following areas.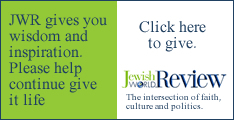 A. Medicaid, SSI and related public benefits, including eligibility criteria, coverage and planning principles that will afford your parents, and after their deaths, your brother, with maximum asset protection and benefits.

B. Medicare, including what is covered by Parts A, B and D.

C. Long-term care facility regulations, including a knowledge of state and federal laws regulating long-term care facilities as they relate to admission and discharge, quality of care, required services and record-keeping requirements, plus awareness of how to deal with failure to comply and knowledge of applicable vulnerable adult, elder abuse and exploitation laws.

D. Wills, trusts, and estate planning, including specialized drafting of appropriate wills and trusts in a manner that will fit the needs of your parents and brother. In your parents' situation, this should include an understanding of the special-needs trust area. Knowledge of gift and estate-tax laws is essential.

E. Powers of attorney and advance directives, including the ability to draft specialized durable powers of attorney for finances and advance health-care directives, and to discuss right-to-die and continuing care issues.

F. ADA and age discrimination, including sufficient knowledge of the basics of the Americans with Disabilities Act and related laws.

G. Guardianship and Conservatorship, including a full working knowledge of the laws and practicalities concerning the appointment and regulation of guardians and conservators.

H. Taxation, including a working knowledge of the income-tax ramifications of transactions because oftentimes, long-term-care planning involves asset sales and transfers and gifts.

Other areas: In addition to the above, the attorney should be conversant with Social Security, retirement plans, taxation of retirement funds, taxation of Social Security benefits, income taxation of trusts and estates, and elder abuse laws.
Every weekday JewishWorldReview.com publishes what many in in the media and Washington consider "must-reading". Sign up for the daily JWR update. It's free. Just click here.
JAN L. WARNER received his A.B. and J.D. degrees from the University of South Carolina and earned a Master of Legal Letters (L.L.M.) in Taxation from the Emory University School of Law in Atlanta, Georgia. He is a frequent lecturer at legal education and public information programs throughout the United States. His articles have been published in national and state legal publications. Jan Collins began co-authoring Flying SoloŽ in 1989. She has more than 27 years of experience as a journalist, writer, and editor. To comment or ask a question, please click here.
© 2006, Jan Warner