Jewish World Review Dec. 11, 2006 / 20 Kislev, 5767
Lonely senior getting conned
By Jan L. Warner & Jan Collins


http://www.JewishWorldReview.com | Q: My father was very lonely after Mother died two years ago. Despite the fact that he never went out at night or drank to excess, at age 78 he began making the rounds. Much to our dismay, he not only brought a woman whom he had rounded up to our family Thanksgiving dinner, but he also announced that he was going to marry "the love of his life." My sister and I almost fainted. This woman is only 52 — my age — and, not to be catty, but she wears lots of makeup and lipstick, has oodles of dyed blond hair and wears miniskirts and boots that don't hide much of her abundant figure.

It turns out that Dad met her at a local beer joint where she was waiting tables. She gave him a story about being down on her luck, so he is now supporting her, and they intend to marry on Christmas Day. My sister and I hired a private detective to do a background check on her and learned that one of her sons is serving time for armed robbery and the other has HIV; she has been married four times — two husbands died and she is divorced from the other two; she has tax liens and judgments against her; and she was convicted of domestic violence against her last husband and served 30 days in the hoosegow.

We have been trying to figure out a way to tell Dad he is making a mistake, but we don't think anything we say will dissuade him. When I stopped by his house the other day to visit, I saw two credit card bills on the table totaling more than $4,000. This was shocking because he and my mother never had a credit card or debt.

We believe he will be broke in a year or less, both physically and financially. But he still drives, takes care of his checking account and is logical about everything — except her. We even met with the adult protective investigators, but they tell us their hands are tied. Dad is breaking every rule he ever taught us to follow. We have run out of ideas and don't want to lose our father. Please help.

A: While we're sure one of the rules he taught you growing up was "the best predictor of the future is the past," it appears that his infatuation has overshadowed his common sense.

Before we get to possible solutions, be advised that if your father marries as planned without completing appropriate planning documents, which we are confident he has not and will not, it will be his new bride — not you and your sister — who will have priority to make his health care decisions should he become incapacitated.

Likewise, should proceedings be commenced regarding control of his funds and assets if he becomes incapacitated, his new bride will have priority to be appointed as his fiduciary. This means that in order to assume control, you and/or your sister will be required to go to court and convince a judge that the wife is not the proper person to be in charge, which will be expensive and time-consuming.

The first order of business is to try to convince Dad to see a qualified attorney who will be able to prepare appropriate, durable powers of attorney for health care and finances, not to mention a will, that will protect him "just in case." If things work out, he can always change his documents later.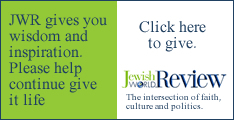 In addition, Dad should be advised of the rules governing placement of his new spouse on his bank accounts and filing joint income-tax returns, especially where, as here, his wife has judgments and tax liens that could lead to garnishment of his money.

Now, for the really hard part: Who should break the news? His physician? A friend? Because this is a real problem not only for your Dad but also for many other lonely seniors, we invite our readers to e-mail their suggestions to us via the link below.
Every weekday JewishWorldReview.com publishes what many in in the media and Washington consider "must-reading". Sign up for the daily JWR update. It's free. Just click here.
JAN L. WARNER received his A.B. and J.D. degrees from the University of South Carolina and earned a Master of Legal Letters (L.L.M.) in Taxation from the Emory University School of Law in Atlanta, Georgia. He is a frequent lecturer at legal education and public information programs throughout the United States. His articles have been published in national and state legal publications. Jan Collins began co-authoring Flying SoloŽ in 1989. She has more than 27 years of experience as a journalist, writer, and editor. To comment or ask a question, please click here.
© 2006, Jan Warner