Jewish World Review Dec. 7, 2006 / 16 Kislev 5767
What we really need at the U.N.
By James Lileks



http://www.JewishWorldReview.com | John Bolton is out as U.N. ambassador, and many folks are singing hurrah: Our long international nightmare is over!

Bolton had the glasses and facial hair of a 1974 high school science teacher; he was appointed by Bush, had temper issues, and was skeptical of the U.N. -- obviously a force for evil, and we're better off with someone cuter.

Our fellow world citizens at the U.N. are too important to ignore; why, they might take up a resolution to permit George Clooney to address them about Darfur, and Bolton was just the sort of petty killjoy who'd insist they also do something about the matter. Typical. Didn't he see this month's GQ? It's the Genius issue. Clooney's on the cover. Bolton would be lucky to get on Muttonchop Monthly.

Bolton didn't realize the rules of the game, it seems. The object of the U.N. is not to advance U.S. interests. The object is assure a steady flow of money and excuses to various illiberal regimes, to issue gravely worded statements of concern when a member nation starts slaughtering its citizens in numbers that require two commas, and to condemn Israel.

The last point is particularly important. Israel's mulish refusal to remove itself from the map is a particular affront to the finely tuned sensibilities of the diplomats, and requires weekly condemnatory resolutions, if only to keep the moral faculties limber. Russia could annex the Baltic states and it wouldn't evoke the same ire produced by a civilian casualty in a Gaza raid.

To paraphrase Stalin: One death is a tragedy; a million will be referred to the permanent subcommittee on statistics.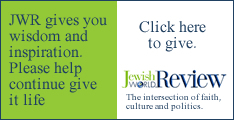 No, the U.S. ambassador must realize that the U.S. is the problem. It was the goody-two-shoes U.S. that didn't play along with Oil-for-Food. It was the U.S. that cruelly tricked the U.N. into putting sanctions on Iraq; it was Bolton who attempted to build international consensus opposing Iran's Atoms-for-Peace program, which was undertaken solely to heat dove nurseries. The man was a pain, and the international community is glad he's gone.

So who would they like to see in his stead? Let's consider the candidates.
Hugo Chavez. Granted, there's the whole head-of-a-hostile-state thing, but he has the right tone, and the charisma the job needs. The more intemperate fringe of the left may believe that George W. Bush is a sulfur-stinky devil, but only Chavez could push through a U.N. resolution stating it as fact.
Lincoln Chafee. The name's been floated, since he's regarded by his party as a useless sell-out flaccid RINO, but Bush doesn't hate him that much.
Bill Clinton. Why not? He's the ex-president everyone loves nowadays. He's concerned about the right diseases, he realizes that fighting terrorism is a job to be bungled by law enforcement officials instead of by large-scale military invasions, he's obviously looking for work, and it would be a wonderful gesture to the incoming Democrats. Surely their hearts would be so softened by such a bipartisan gesture, they'd respond in kind. By dropping the impeachment charges from nine to eight, for example.
Jimmy Carter. He's already regarded as America's unofficial ambassador to the world, and since his latest book calls Israel an apartheid state, he would be the anti-Bolton. He remains the most passionate advocate for a two-state solution -- Palestine and New Jersey -- and rather than blocking resolutions that target Israel, he'd probably come up with six on his own before lunch.
Larry the Cable Guy. If you've ever watched C-SPAN's interminable blather-swaps over some minute point of order, you can appreciate the prospect of someone shouting GIT 'R DONE in a gutteral roar. Of course, the ambassador from the principality of Giuterdun may wonder why he's constantly being addressed, but he'd get used to it.
One of those novelty drinking-bird toys that rocks up and down; you could position it to hit the VETO button. Lacking in nuance, but not a bad default position.
A Random Disaffected Republican Voter who believed in what Bolton was trying to do, but wanted the GOP to lose in order to "send a message," thus assuring Bolton could never get confirmed.

Message sent, and received. By the whole world, in fact.
Every weekday JewishWorldReview.com publishes what many in in the media and Washington consider "must-reading". Sign up for the daily JWR update. It's free. Just click here.
JWR contributor James Lileks is a columnist for the Minneapolis Star Tribune. Comment by clicking here.
© 2006, James Lileks