Jewish World Review Dec. 29, 2006 / 8 Teves, 5767
Why buy software?
By Mark Kellner
http://www.JewishWorldReview.com | It's the day after Christmas (as this is first published) and there are figures dancing in your head. They're not images of toy soldiers or dancing nutcrackers, but rather the balance on your credit card bill.

If that's the case, and if you have a new computer which is hungry for software applications, I've got a few ideas for you, whether your machine is a PC or a Macintosh.

OPENOFFICE.ORG has one of the better "office" productivity suites around - a word processor and a spreadsheet, along with programs for presentations, drawing, as well as for database and math equations. I'm not a big fan of their database, which is designed to work with a number of commercial programs including Microsoft Access. But the rest of the suite is more than decent, it's often quite good.

The price is the best part - free, zero, zip, nada, as has been mentioned here before. The program is under constant development; support for Microsoft's newest word processing file format, called "DocX," is due to be added early next year, developers say. If you're using a Mac, the rather stable Beta version of NeoOffice's Aqua, or OS X-friendly, porting of OpenOffice is available, also free, at www.neooffice.org/.

I'm not sure what percentage of what people do on a computer involves these productivity applications, but my guess is the percentage is rather high. Thus, this kind of software is foundational to owning (and enjoying) a PC; to get it free is a nice bonus.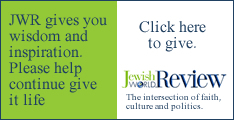 GOOGLE PACK is a collection of tools and utilities for Windows-based PCs that, the firm claims, can make computing more fun. "In just a few clicks, users can easily discover, install and maintain software to surf the web faster and safer, communicate better, and effectively manage information," a spokeswoman wrote.

By and large this is true: the included Google software encompasses a browser for Google Earth images, a great way to see spots on this planet, such as your home, school or office; Picasa, which is photo sharing software; and Google Desktop, a way to organize your computer stuff and retrieve it easily (on the Mac, Apple has Spotlight for that as part of the operating system). The Google toolbar - for both Internet Explorer and Mozilla Firefox Web broswers - is a very handy device to make Internet use easier.

I also like Adobe Acrobat Reader 7 (even if version 8 is now out) and the basic version of Norton AntiVirus, for which a subscription is required to keep the program current after six months, as well as an anti-spyware program called AdAware . These latter two utilities are helpful in the war against junk on our computers.

Optional programs include voice and instant messaging software, as well as audio and video players, and a program for viewing high-definition photo images. Of the options, Skype is one of my favorites, a way to use broadband computer communications to bypass the phone company. All these programs are free, and all are useful. Details at http://pack.google.com/.

Where else to go for free or very-low-cost software? There's C-Net's excellent Download.com, which covers Windows and Mac. Readers of MacAddict magazine (www.macaddict.com), will want to get the January 2007 issue for its socko roundup of freeware and shareware worth having. The included CD has most of the programs, too. In February, however, MacAddict will assume a new identity, Mac|Life magazine. My guess is it will still be worth reading.

And whatever you choose to install or delete from your computer's hard drive, may you enjoy a wonderful 2007. See you next year.
Every weekday JewishWorldReview.com publishes what many in in the media and Washington consider "must-reading". Sign up for the daily JWR update. It's free. Just click here.
JWR contributor Mark Kellner has reported on technology for industry newspapers and magazines since 1983, and has been the computer columnist for The Washington Times since 1991.Comment by clicking here.
© 2006, News World Communications, Inc. Reprinted with permission of The Washington Times. Visit the paper at http://www.washingtontimes.com