Jewish World Review Dec. 15, 2006 / 24 Kislev, 5767
Some favorite things
By Mark Kellner
http://www.JewishWorldReview.com | Come back next week for specific last-minute gift ideas, but if you are shopping now, let me nominate some favorite companies whose products, overall, make great gifts. The list is, intentionally, alphabetical.

APPLE COMPUTER — Without a doubt, the most significant tech company this year, and perhaps any year. Of the IPod, what needs to be said? It is flawless technology that just works when and where you want it. Just about anyone should enjoy getting one this year.

But it's the firm's desktop and notebook computers which truly shine, having made the leap to Intel Corp. processors earlier in 2006. These computers, albeit sometimes a bit higher-priced than bargain basement PCs, are just stellar performers. They work and work and work, and if a flaw does emerge — as happened with some MacBook units over the summer — it's generally fixed very quickly.

Just about every time I open a Mac portable or rev up a Mac desktop, I'm so very pleasantly surprised with what happens and what I discover. Switching from Windows to Mac has never been easier, it seems, and the ability to run Microsoft Windows on Intel-based Macs is a good safety net. Shop these people seriously.

CANON USA — Maker of cameras and printers and suchlike. What grabs me here is the utter stylishness of the Canon line. These people don't build products, they sculpt them with an eye that comes from the Bauhaus, perhaps, or the future. Sleek lines, low profiles and pleasing contours mark Canon printers as items which would blend into a home office, rather than just fit in one. Look for a review of one of their newer printers here, shortly.

On the camera side, I have yet to work with one of their new models, but again, it's impressive to see the range of features packed into relatively low-cost models. This is a nice thing to see in an era when some makers seem to want the most money for the least improvements.

HEWLETT PACKARD — Scarred, perhaps, by a rather silly corporate scandal, HP's product line deserves to be considered apart from the idiocy of some former executives and directors. HP essentially reinvented their notebooks this year, making these into super-powerful, and super-affordable, workhorse computers and multimedia stations. A week on the road would be made far easier by having an HP or Compaq notebook along. Their desktop systems offer a tremendous "bang for the buck," delivering great quality and capacity at super-reasonable prices.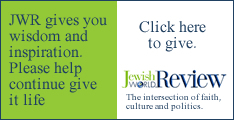 It would be temptingly easy to count HP as being down, if not out, because of their corporate woes. However, this is a company which I believe will not only demonstrate resilience at the top, but also continue to show quality at the product level.

LOGITECH — If you need a keyboard or mouse for your PC or Mac, or if you need a usable remote for your new flat-panel TV and other gear, check out Logitech. Not only does this Swiss-based firm — which has a large American presence in Fremont, California — have the design thing down pat, they also stand by and update their products. Example: I was able to reprogram and refresh a year-old Harmony 550 remote control with a few clicks on a software screen. Now, what used to run my old cable box and TV runs the new gear without missing a beat. That's impressive in an era where planned obsolescence, as noted here before, seems to be a business staple in some quarters. Bravo to Logitech for bucking that trend.

Thus, if you're still shopping, you now have four brands to look at. In each case, I'm impressed not only by immediate quality, but long-term potential.
Every weekday JewishWorldReview.com publishes what many in in the media and Washington consider "must-reading". Sign up for the daily JWR update. It's free. Just click here.
JWR contributor Mark Kellner has reported on technology for industry newspapers and magazines since 1983, and has been the computer columnist for The Washington Times since 1991.Comment by clicking here.
© 2006, News World Communications, Inc. Reprinted with permission of The Washington Times. Visit the paper at http://www.washingtontimes.com