Jewish World Review Dec. 8, 2006 / 17 Kislev, 5767
Enter the Digital TV Age
By Mark Kellner
http://www.JewishWorldReview.com | What's the difference between an old 27-inch television and a new 42-inch liquid-crystal display model? The past and the future, one might say. Within a couple of years, all television programming in the U.S. will be high-definition, and old sets will be just so many paperweights without a special adapter.

Making a choice among plasma, flat-panel LCD and rear-projection LCD models is challenging enough; then there's the question of screen size. Do you want, or need, to sit close to the screen? It's likely that something 42-inches or less will be a good idea. Want to mount the display on a wall? Plasma or LCD is likely your best bet. (The folks at Panasonic are offering their "Plasma Concierge" service free through the end of the month, and promise objective advice, at least among all the plasma players. Details are online at www.panasonic.com.)

Though determined to get a high-definition television, I was unwilling to sell a kidney. You can find some utterly amazing sets between $3,500 and $7,000, to be sure, and the choices are enough to make your head spin. So, there was a number in mind, and it appeared my wife and I would have to settle for a 37-inch LCD model. This would be fine, but a bit of searching, and a little luck, changed things substantially.

In part, a piece of furniture — our entertainment center — helped make the final choice easier. It could only accommodate a set of a certain size. The furniture offered some depth, so a rear-projection set was an additional option, since something 14 inches or so deep wouldn't be a hassle. What's more, as a salesperson at Belmont Television in Wheaton, Md., pointed out, the rear-projection unit can be positioned up close to the front of the cabinet, giving a better viewing angle than an LCD on stand, which would sit back in the unit.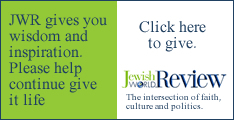 That, plus a price cut by Sony Corp. that put this particular model ahead of the others under consideration, brought the 42-inch rear projection Grand WEGA to our home. The TV offers high definition at what is called "720p" resolution, which has so far shown more than enough detail of football and everything else. Higher-resolution "1080i" images also display quite nicely — I noticed no loss of detail here, either. Indeed, my view of the aforementioned Redskins was far better than any stadium seat my budget would allow.

It can't be emphasized enough that in order to get a high-definition image on your new set, you need a high-definition signal of some kind. This can come from satellite television providers, from cable or over the air. A simple pair of rabbit ears can pull in high-definition broadcasts from several local stations, by the way.

One side benefit of having this set is the ability to hook up a personal computer and get the largest-ever display that I've ever used. Ironically, this didn't work with the PC a manufacturer sent for just such testing, because their model lacked the proper connector. Apple Computer's MacBook Pro, on the other hand, fit the bill perfectly, filling the screen quite nicely.

There's a lot to learn about all of this. I'd suggest more than a little time on the Web doing research, and also getting a copy of a great e-book, "Take Control of Digital Television" by writer Clark Humphrey and published by TidBITS Electronic Publishing, www.takecontrolbooks.com. This 77 page volume, list price $10, is a phenomenal introduction to the subject that will help demystify a lot of questions. Happy shopping!
Every weekday JewishWorldReview.com publishes what many in in the media and Washington consider "must-reading". Sign up for the daily JWR update. It's free. Just click here.
JWR contributor Mark Kellner has reported on technology for industry newspapers and magazines since 1983, and has been the computer columnist for The Washington Times since 1991.Comment by clicking here.
© 2006, News World Communications, Inc. Reprinted with permission of The Washington Times. Visit the paper at http://www.washingtontimes.com