Jewish World Review Dec. 7, 2006 / 16 Kislev, 5767
Learning about girls starts early for only son
By Marybeth Hicks


http://www.JewishWorldReview.com | The furnace man picks through the obstacle course in the storage room, maneuvering his way to the darkened corner where the access panel is located while carefully avoiding the bikes. They're stored for the winter in a neat but precarious arrangement that will tumble like dominoes if he even breathes in their direction.

Unfortunately, avoiding the rest of the refuse in our storage room isn't so easy.

"Got a bunch of kids, huh?"

Gee, I wonder what his first clue was. Scooters, sleds, piles of children's clothes and several pieces of broken furniture are scattered in the unfinished tomb that serves as our basement storage room.

"Um, yes, I have a bunch," I say, pointlessly moving a bag of discarded shoes and boots from one spot to another.

The ensuing conversation is always the same, no matter who is on the other end. I say, "Yes, I have four — ages 17, 15, 12 and 9."

When I reveal this information, every person I talk to says this: "Wow. You've got your hands full." So of course, that's what the furnace man says.

Invariably, people then ask about gender, and the furnace man is no exception. "Two and two?" he asks.

"Nope. Three girls, one boy."

Then the furnace man says what every person has ever said who finds out that Jimmy is my only son in a house full of daughters. "One boy with three sisters? Poor kid."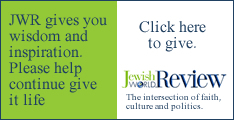 I agree, because on the face of it, Jimmy sometimes feels a bit lonely and neglected. In a house where there's so much emphasis on hair, clothes, the color pink and crying, Jimmy has to work hard to put his masculine stamp on things.

In my heart, though, I think Jimmy has a great life.

He's surrounded by siblings who like to bake. He always knows when his hair needs gel or when there's food stuck in his braces. He's never had to share a bedroom.

No one borrows his computer games because they don't like to play war or NBA basketball.

No one wears his favorite sweaters without asking because his sweaters are all brown and baggy.

No one wears his underwear when she runs out of fresh pairs of her own, for obvious reasons.

Every so often — especially when someone has reminded me that Jimmy's existence probably is unpleasant — I ask him how life is going, vis-a-vis his role as the lone, long-suffering brother.

"I'll be honest, Mom," he confessed recently, "sometimes it does stink."

Why does this make me feel guilty? It's not as if I had anything to do with the fact that his younger sister, Amy, didn't turn out to be a younger brother named Charlie, as planned.

"Well, son, you have to look on the bright side. Compared to your friends who have no sisters, you're already an expert on girls."

"So true," Jimmy says seriously. Make no mistake — he does believe he is an expert.

I'm not so sure, and we won't be able to nail that down until he gets married someday and we can ask his wife. For now, though, Jimmy has insight he's willing to share.

Jimmy's Expert Observations About Girls:
Girls talk all the time, and they talk about everything except sports. If they ever talk about sports, they want to talk about the people in the sport, not the sport itself.
Girls take too long to get dressed. This is because they need extra time to fight with each other about clothes.
Girls are not afraid to hit you.
Girls are easily offended. They take everything personally. (When he says this, Amy replies, "Jimmy, I'm offended by that.")
Just when you think you have them figured out, girls change. For example, if you think you are on their good side, they suddenly will be mean to you, and you won't know why. If you expect them to be mean, they are nice for no reason.

As a woman and a former girl, I suppose I should be offended, but that would only prove his point. The truth is, he's right — not about all girls, I suppose, but certainly about the three with whom he shares his parents, his dog and his home.

Hopefully, enduring the estrogen-infused atmosphere around here will give my son an edge when it comes time to put his expertise to good use.

While Jimmy has had to suffer the indignity of tea parties, conversations about prom dresses and more than his fair share of Disney "chick flicks," I predict he'll be grateful for every moment growing up in a house full of girls because no matter how annoying it is now, his life lessons definitely will come in handy some day.

That "some day"? The day he decides he wants a girlfriend.

Jimmy's future girlfriend is bound to be impressed when he listens sensitively as she recalls standing on her dad's feet at the Daddy Daughter Dance or buying her first waterproof mascara and then crying through the movie "Because of Winn Dixie."

And how appealing will it be when she doesn't have to explain the concept of eyebrow waxing? Very appealing, that's how.

Yes, sir, the fact that Jimmy is surrounded by girls is making for a great life. And if you ask me, it's only going to get better.
Sign up for the daily JWR update. It's free. Just click here.
JWR contributor Marybeth Hicks, a wife of 19 years and mother of four children, lives in the Midwest. She uses her column to share her perspective on issues and experiences that shape families nationwide. To comment, please click here.
© 2006, Marybeth Hicks