Chatting: Central characters
By Randy A. Salas
http://www.JewishWorldReview.com | (MCT) Some websites have more personality than others. Take the new face of search engines, Ms. Dewey. She'll be happy to help you, as will these other sites where you can interact with virtual characters.
Ms. Dewey
Ms. Dewey is Microsoft's new come-hither search engine. She's sexy, she's sassy and she talks during searches. "Keep asking questions," she says, in an obvious dig at Google. "The more you ask, the more I know - and, soon, I will rule the world! Mwoo-ha-ha!" Ms. Dewey also will chide you for asking stupid questions and will quickly grow impatient if you dally - "tapping" on the glass of your monitor to get your attention or playing a handheld video game while you ponder. I asked her, "Where is Minneapolis?" She replied with a smirk, "Ah, yes, 72 suburbs in search of a city." Then a text box appeared with links about Minneapolis. Google is better but nowhere near as fun - or friendly.
Ikea's Anna
Anyone who has needed customer service at furniture retailer Ikea's website probably knows Anna, the redheaded, oft-
blinking "operator" who supposedly has all the answers to your questions. "Before calling your local store, try asking Anna!" Anna doesn't speak; she answers your typed questions by text. In a recent "conversation," she told me I'd have to drive 30 miles back to the store to get a missing screw and then gave a nonsensical answer when I asked if she could mail it to me:
Me: You're not being very helpful.
Anna: I am the IKEA Online Assistant. How can I help you?
Me: That's exactly what I mean.
Anna: If I have unintentionally offended you, I apologize. How can I help you?
Me: Could I please talk to your supervisor?
Anna: I can only answer your questions regarding IKEA's products and services. For an issue like this, you'll need to contact our Customer Service department.
Me: I thought that's what I was doing.
Anna: Sometimes you have to trust your feelings, sometimes no …
Me: Sigh.
Anna: Don't worry about it too much.
Red Zee's zebra
RedZee is a fine family-friendly search engine that filters out porn and other inappropriate content so that kids can search the Web safely. Its mascot, a red-striped zebra, doesn't really interact with users. It just stomps its feet, shakes its head and smiles while waiting for input. It's just too cute not to include here.
A.L.I.C.E.
ALICE is the Artificial Linguistic Internet Computer Entity, an impressive, award-winning "chatbot" that has influenced many similar online applications. Like Anna, she has a face but communicates by text. ALICE gives remarkably realistic responses but occasionally slips, for which I chided her:
Me: Some of your answers don't make sense.
ALICE: I try to be concise.
Me: There's concise, and then there's obtuse.
ALICE: There sure is.
Me: Too funny. I have to go now.
ALICE: Oh. See you later, Randy. Nice chatting with you.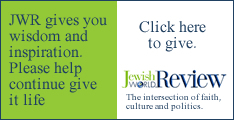 Every weekday JewishWorldReview.com publishes what many in in the media and Washington consider "must-reading". Sign up for the daily JWR update. It's free. Just click here.
Randy A. Salas is a columnist for the Minneapolis Star Tribune. Do you have a favorite Web site or a question about how to find something on the Internet? Send a note by clicking here.

Previously:
Wonders never cease
Secret messages
For your consideration
Freaky food forays
Best of 2006 online
Missed marketing
H.G. Wells' legacy endures
A quest for dragons
E-mails you've sent
In the news
It's free!
Websites that help you find books that are right for you
Coping with illness
Some serious face time
Some serious face time
In reply to your e-mail ...
Turn your handwriting into a computer-based font that will allow you to churn out homespun greetings
Music for everyone
'Elusive planet' can be viewed clearly from Earth with the naked eye
Central characters
E-mail @ 35
Idle chatter
Funny money
Classic artwork in motion
For an unusual Thanksgiving
Your slip is showing
Best of the worst
Test your mind power
Remain anonymous

© 2006, Star Tribune Distributed by McClatchy-Tribune Information Services.