<!- end inthis -->
Wonders never cease
By Randy A. Salas
http://www.JewishWorldReview.com | (MCT) The Hanging Gardens of Babylon? The Colossus of Rhodes? The Lighthouse of Alexandria? They're all ancient history. So are the Temple of Artemis, the Mausoleum at Halicarnassus and the Statue of Zeus. Of the ancient Seven Wonders of the World, only the Pyramids at Giza are still standing. Time to get a new Seven Wonders of the World, right? Enter a massive online voting campaign to do just that.
Vote now
New7Wonders, a nonprofit Swiss foundation, has organized the online campaign to pick the new Seven Wonders of the World under the motto: "Our heritage is our future." Even landmarks that don't receive the most votes can benefit.
"Monuments in jeopardy, perhaps in a dangerous state of decay, can be saved by publicizing their beauty and highlighting their plight to the international community," the foundation says.
As part of the awareness campaign, the foundation has been visiting each of the 21 finalist sites. The tour stopped at Alhambra in Spain this week and will be at the Great Wall of China next, on Nov. 7. The tour concludes March 6 at the Statue of Liberty.
You can vote for seven of the 21 finalist landmarks until the winners are announced on July 7 - "07/07/07," as the foundation puts it - in Lisbon, Portugal.
21 candidates
Here, in alphabetical order, are the 21 finalists for the new Seven Wonders of the World. The New7Wonders website includes fact sheets for each, as well as photos, kids' activities and more. The ones in bold got Web Search's votes. Don't agree? Then go to the website and vote.
1. Acropolis, Athens, Greece
2. Alhambra, Granada, Spain
3. Angkor Wat Temple, Cambodia
4. Chichen Itza Aztec site, Yucatan, Mexico
5. Christ the Redeemer, Rio de Janeiro, Brazil
6. Colosseum, Rome
7. Easter Island Statues, Chile
8. Eiffel Tower, Paris
9. Great Wall, China
10. Hagia Sophia church, Istanbul, Turkey
11. Kyomizu Temple, Kyoto, Japan
12. Kremlin/St.Basil's, Moscow
13. Machu Picchu, Peru
14. Neuschwanstein Castle, Fussen, Germany
15. Petra ancient city, Jordan
16. Pyramids of Giza, Egypt
17. Statue of Liberty, New York
18. Stonehenge, Amesbury, England
19. Sydney Opera House, Australia
20. Taj Mahal, Agra, India
21. Timbuktu city, Mali
The forgotten seven?
Fear not for the original Seven Wonders of the World. Their place in history, even if ancient, is assured. The New7Wonders website includes fact sheets for each of the ancient monuments (under Kids & Schools). Check out these other websites to find out more about the storied historic landmarks:
Seven Wonders of the Ancient World
UnMuseum: Seven Wonders
CNN Destinations: Seven Wonders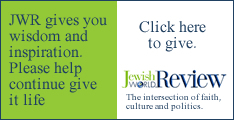 Every weekday JewishWorldReview.com publishes what many in in the media and Washington consider "must-reading". Sign up for the daily JWR update. It's free. Just click here.
Randy A. Salas is a columnist for the Minneapolis Star Tribune. Do you have a favorite Web site or a question about how to find something on the Internet? Send a note by clicking here.

Previously:
Secret messages
For your consideration
Freaky food forays
Best of 2006 online
Missed marketing
H.G. Wells' legacy endures
A quest for dragons
E-mails you've sent
In the news
It's free!
Websites that help you find books that are right for you
Coping with illness
Some serious face time
Some serious face time
In reply to your e-mail ...
Turn your handwriting into a computer-based font that will allow you to churn out homespun greetings
Music for everyone
'Elusive planet' can be viewed clearly from Earth with the naked eye
Central characters
E-mail @ 35
Idle chatter
Funny money
Classic artwork in motion
For an unusual Thanksgiving
Your slip is showing
Best of the worst
Test your mind power
Remain anonymous

© 2006, Star Tribune Distributed by McClatchy-Tribune Information Services.
Columnists
Toons
Lifestyles