Secret messages
By Randy A. Salas
http://www.JewishWorldReview.com | (MCT) Subliminal advertising seems like a hot topic from yesteryear. But the controversial technique, which uses hidden words and images to deliver a covert message to influence viewers, is making a comeback. Spammers have started using it in junk e-mail, according to recent reports.
Subliminal spam
The security-software companies Panda Labs and Sophos recently publicized the new use of subliminal messages in spam. The junk e-mails pitch a stock using a text-based animated image (pictured below) that briefly flashes "BUY!!!" at intervals. "The 'BUY!!!' message is comparable to the subliminal messages that have occasionally been used in advertising and political broadcasts to try and subconsciously influence people," Sophos says in its detailed online report.
Subliminal Advertising
Michael D. Robbins' well-presented Subliminal Advertising site explains how companies have used hidden messages to influence consumers for years, from something as simple as a publicity photo to convey the plot of the 1979 movie "Kramer vs. Kramer" to the underlying sexual theme of an Inflate-a-Bed ad. Be sure to click on Ignore This Message for his illuminating response to naysayers and to explore his useful links to related sites.
Science or Science Fiction?
For serious study on subliminal messages, there's "Science or Science Fiction? Investigating the Possibility (and Plausibility) of Subliminal Persuasion," an online laboratory manual from the psychology department of Cornell University. It's instructional and dry, but there are some interesting passages - such as a section on "semantic priming," in which one word ("Hawaii") is used to conjure other words automatically ("water," "sun," "sand").
Jeff Milner's Backmasking Site
Subliminal messages aren't confined solely to advertising. Jeff Milner's Backmasking Site delves into how alternate lyrics can reportedly be heard in certain recorded songs when they are played backward. His entertaining site includes audio files and lyrics. Does Britney Spears really sing "Sleep with me; I'm not too young" when "Hit Me Baby One More Time" is played backward? Listen for yourself and decide.
Snopes
The term "Subliminal advertising" was coined by James Vicary, who claimed in 1957 that he had persuaded moviegoers in New Jersey to buy more popcorn and Coke by flashing subliminal messages on the screen during the film. His results were made up, according to a debunking report by Snopes, but generations have focused only on his claims. "As numerous studies over the last few decades have demonstrated," Snopes says, "subliminal advertising doesn't work; in fact, it never worked, and the whole premise was based on a lie from the very beginning."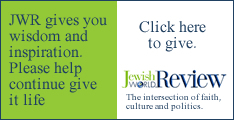 Every weekday JewishWorldReview.com publishes what many in in the media and Washington consider "must-reading". Sign up for the daily JWR update. It's free. Just click here.
Randy A. Salas is a columnist for the Minneapolis Star Tribune. Do you have a favorite Web site or a question about how to find something on the Internet? Send a note by clicking here.

Previously:
For your consideration
Freaky food forays
Best of 2006 online
Missed marketing
H.G. Wells' legacy endures
A quest for dragons
E-mails you've sent
In the news
It's free!
Websites that help you find books that are right for you
Coping with illness
Some serious face time
Some serious face time
In reply to your e-mail ...
Turn your handwriting into a computer-based font that will allow you to churn out homespun greetings
Music for everyone
'Elusive planet' can be viewed clearly from Earth with the naked eye
Central characters
E-mail @ 35
Idle chatter
Funny money
Classic artwork in motion
For an unusual Thanksgiving
Your slip is showing
Best of the worst
Test your mind power
Remain anonymous

© 2006, Star Tribune Distributed by McClatchy-Tribune Information Services.