<!- end inthis -->
Missed marketing
By Randy A. Salas
http://www.JewishWorldReview.com | (MCT) Viral marketing online can be highly effective when it works, such as the creepy "Is it true?" website for the 1999 film "The Blair Witch Project." But the cheap business practice of pitching products through ads disguised as innovative or funny content -- relying on word of mouth and forwarded e-mails to create exposure -- can backfire on companies when savvy Web users figure out what's really going on. Sony discovered that recently with its lame covert effort to hype the PSP. Let's review.All I Want for Christmas Is a PSPSite: www.alliwantforxmasisapsp.comPremise: Charlie and Jeremy are trying to come up with clever ways to drop hints to Jeremy's parents that he wants a Sony PSP video-game system, so they've created a blog to share their tips "to help you wage a holiday assault on ur parents, girl, granny, boss -- whoever -- so they know what you really want." Their PSP-pushing ideas included a rap video posted on YouTube and a T-shirt iron-on transfer to print out. Reality: Sony created the site to look like an independent blog to boost the image of its flagging PSP, which is a distant No. 2 to the hand-held Nintendo DS.Oops: The site was registered to Sony's marketing firm, which anyone could see by looking it up. Some of the content was too slick to look as if an amateur had created it. The heavy use of Leet-Speak -- a shorthand language substituting symbols and numbers for letters that's popular in text-messaging -- was unbelievable.Public reaction: "The sin isn't that Sony was doing viral marketing," razor150 said on Digg.com. "It was that it was completely lame viral marketing."Company line: "Maybe our speech was a little too funky fresh???" Sony said in an apology posted on the site.Fallout: Thousands of people were talking about the PSP, just as Sony wanted. Unfortunately, they were lambasting it in online forums, along with digs at Sony, its embarrassing "blog" and its poorly received apology. The "blog" was taken down last week, but the remnants of an archived version can be found at www.startribune.com/a2063.More marketing misstepsSony wasn't the first company to have a viral marketing campaign backfire. Here are others from this year.Lonelygirl15: This YouTube user held fans rapt with video tales of her real-life dramas, attracting a total of 24 million views. Then it was revealed that Lonelygirl15 was the creation of two young filmmakers and that she was played by an actress. The character now has her own site (www.lonelygirl15.com) and has become a spokeswoman for an online U.N. antipoverty ad. Read more at Wikipedia (en.wikipedia.org/wiki/Lonelygirl15).That Girl Emily: Emily started a popular blog (thatgirlemily.blogspot.com) chronicling her efforts to exact revenge on her cheating husband, including placing a derogatory billboard for him to see on his way to work. But Web users quickly noticed that the billboard was erected in several U.S. cities. It eventually was revealed to be an elaborate campaign to promote a private-eye show on Court TV.Chevy Tahoe SUV: General Motors launched an online campaign allowing visitors to its website to create commercials for the Tahoe using premade video clips and effects, along with added text. People responded by creating and posting Tahoe ads that criticized Chevy or contained offensive comments. GM deemed the campaign a success, though, because traffic to its site increased.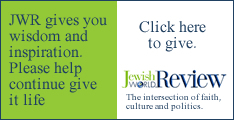 Every weekday JewishWorldReview.com publishes what many in in the media and Washington consider "must-reading". Sign up for the daily JWR update. It's free. Just click here.
Randy A. Salas is a columnist for the Minneapolis Star Tribune. Do you have a favorite Web site or a question about how to find something on the Internet? Send a note by clicking here.

Previously:
H.G. Wells' legacy endures
A quest for dragons
E-mails you've sent
In the news
It's free!
Websites that help you find books that are right for you
Coping with illness
Some serious face time
Some serious face time
In reply to your e-mail ...
Turn your handwriting into a computer-based font that will allow you to churn out homespun greetings
Music for everyone
'Elusive planet' can be viewed clearly from Earth with the naked eye
Central characters
E-mail @ 35
Idle chatter
Funny money
Classic artwork in motion
For an unusual Thanksgiving
Your slip is showing
Best of the worst
Test your mind power
Remain anonymous

© 2006, Star Tribune Distributed by McClatchy-Tribune Information Services.
Columnists
Toons
Lifestyles