<!- end inthis -->
H.G. Wells' legacy endures
By Randy A. Salas
http://www.JewishWorldReview.com | (MCT) H.G. Wells was born 140 years ago, but the dozens of websites devoted to the visionary writer and his works show that he continues to influence generations of fans.
The author

"In sheer volume, Wells wrote more words than Charles Dickens and William Shakespeare combined," points out the welcome page for the American branch of the H.G. Wells Society. The site doesn't have much, but there is a good introduction to the life and works of Herbert George Wells, who lived from 1866 to 1946. There are also some worthwhile links and info about the society's journal, the Undying Fire. The Literature Network offers a good biographical overview.
The War of the Worlds
Wells' most popular work enjoys Web tributes for many of its
incarnations.
The book: John Walker has a nicely formatted text version of the original novel at his Index Librorum Liberorum.
The comic: Dark Horse Comics' vividly illustrated e-comic adds D'Israeli's bold artwork to text adapted by Ian Edginton.
The radio show: Orson Welles' infamous 1938 radio broadcast, which panicked some listeners, is archived all over the Web, including at the Internet Archive.
The 1953 film: Movies.info has loads of info about George Pal's film version (whose poster is pictured), including sound files and photos. Click on 1953 Movie in the menu bar. For a good laugh, check out the 30-second version of the film re-enacted by bunnies.
The 2005 film: Steven Spielberg's film has an official website.
The musical: Jeff Wayne's infectious rock-musical version, which became an international sensation in the late '70s, has enjoyed renewed popularity due to a new surround-sound CD and a live production. Read about it and hear samples at its full-featured site.
The Time Machine
Read Wells' classic exploration of time travel at WikiSource, one of many online versions. For a real kick, check out Scientific American's "How to Build a Time Machine," which theorizes that Wells' idea "wouldn't be easy, but it might be possible."
Other works
Because much of what Wells wrote is in the public domain, many of his works are available to read for free online. The text of 37 of his stories, including other biggies such as "The Invisible Man" and "The Island of Dr. Moreau," can be found at Project Gutenberg. The directory even has audio versions for 16 of them, including "The First Men in the Moon" and "The War of the Worlds." As you peruse Wells' works via the Worldwide Web, consider - as pointed out in one of many entries about the author's innovations at the website Technovelgy - that he envisioned a future networked world in 1899.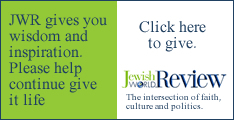 Every weekday JewishWorldReview.com publishes what many in in the media and Washington consider "must-reading". Sign up for the daily JWR update. It's free. Just click here.
Randy A. Salas is a columnist for the Minneapolis Star Tribune. Do you have a favorite Web site or a question about how to find something on the Internet? Send a note by clicking here.

Previously:
A quest for dragons
E-mails you've sent
In the news
It's free!
Websites that help you find books that are right for you
Coping with illness
Some serious face time
Some serious face time
In reply to your e-mail ...
Turn your handwriting into a computer-based font that will allow you to churn out homespun greetings
Music for everyone
'Elusive planet' can be viewed clearly from Earth with the naked eye
Central characters
E-mail @ 35
Idle chatter
Funny money
Classic artwork in motion
For an unusual Thanksgiving
Your slip is showing
Best of the worst
Test your mind power
Remain anonymous

© 2006, Star Tribune Distributed by McClatchy-Tribune Information Services.
Columnists
Toons
Lifestyles