<!- end inthis -->
A quest for dragons
By Randy A. Salas
http://www.JewishWorldReview.com | (MCT) Have you seen any dragons lately? You can today in theaters, as the fantasy film "Eragon" opens. Of course, you can find the mythical creatures anytime online.www.eragonmovie.comThe site for the new movie "Eragon," based on the bestselling fantasy book by then-teenager Christopher Paolini, contains all kinds of dragon-y things for fans, including the expected screensavers and wallpapers. The derivative story has been cited as being "The Lord of the Rings" and "Star Wars" with dragons, but it's a good yarn: A farm boy named Luke — I mean, Eragon — learns the ways of the Dragon Riders to overthrow a tyrannical ruler, who uses the dark side to reign over the Empire. Take an interactive tour of Alagaësia to visit the places of the story, or send a friend an e-card using the language of that land to get in the spirit of things. The slick website Shurtugal (www.shurtugal.com) follows "Eragon" from a fan's perspective.www.draconic.comDraconic claims to be the largest online community of otherkin dragons — "otherkin" being people who believe themselves to be something other than human. "Are you a dragon? I am," site founder Chris Dragon (a k a KaniS) says. "That's why I've created this site. ... I think that dragon spirits have always been here, but it has only been since the age of the Internet that we could easily find one another." He obviously believes strongly in those statements, because elsewhere on the site, in rules for new members to the forum, it warns, "Do not lie or pretend to be something you are not in order to get attention. ... And do not try to teach others 'how to be a dragon.' " For an informational guide to dragons, check out Draconian (www.draconian.com), although the ads are annoying.www.crystalinks.com/chinadragons.htmlDragons were an important symbol in Chinese culture, and Crystalinks' Chinese Index has the lowdown. "The legend of the Chinese dragon permeates the ancient Chinese civilization and shaped their culture until today," the site notes. "Its benevolence signifies greatness, goodness and blessings." The page includes information on the types of dragons, personality traits of people born in the Year of the Dragon and the tale "The 4 Dragons." To see how dragons appear in other cultures, see Wikipedia's thorough entry (en.wikipedia.org/wiki/Dragon).www.annemccaffrey.netYou can't talk about dragons without bringing up the name of author Anne McCaffrey, creator of the beloved "The Dragonriders of Pern" books. Her official site includes a complete bibliography with summaries and purchase links.www.isidore-of-seville.com/komodoThere are real-life dragons — in name, at least. They're called Komodo dragons, the world's largest lizard at up to 10 feet long, and they are a nasty thing to encounter on the islands of Indonesia. Komodo Dragon Central is a one-stop resource for links about these fascinating creatures, including a pithy article from Scientific American (www.startribune.com/a2058).www.dragonsarecoming.comWhat if dragons, as we know them from myths and stories, really did exist? That's the driving question behind Animal Planet's "Dragons: A Fantasy Made Real." The website for the faux nature documentary contains spectacular footage of the beasts — realized through top-notch special effects, like those in the new movie "Eragon" — as well as activities and a look at their evolution. You just might believe in dragons after exploring the site.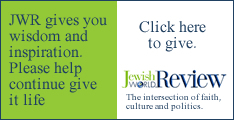 Every weekday JewishWorldReview.com publishes what many in in the media and Washington consider "must-reading". Sign up for the daily JWR update. It's free. Just click here.
Randy A. Salas is a columnist for the Minneapolis Star Tribune. Do you have a favorite Web site or a question about how to find something on the Internet? Send a note by clicking here.

Previously:
E-mails you've sent
In the news
It's free!
Websites that help you find books that are right for you
Coping with illness
Some serious face time
Some serious face time
In reply to your e-mail ...
Turn your handwriting into a computer-based font that will allow you to churn out homespun greetings
Music for everyone
'Elusive planet' can be viewed clearly from Earth with the naked eye
Central characters
E-mail @ 35
Idle chatter
Funny money
Classic artwork in motion
For an unusual Thanksgiving
Your slip is showing
Best of the worst
Test your mind power
Remain anonymous

© 2006, Star Tribune Distributed by McClatchy-Tribune Information Services.
Columnists
Toons
Lifestyles