<!- end inthis -->
E-mails you've sent

By Randy A. Salas

http://www.JewishWorldReview.com | (MCT) Recent columns have prompted e-mails about bloggers covering their serious illnesses and a unique font — plus a question about an urban legend.Coping with illnessHey, Web Search: In your column Friday, you highlighted several websites and blogs devoted to disabilities or illnesses. I am the parent of a 28-year-old son with severe mental retardation. He is nonverbal and frequently has behaviors that are out of the norm. But he does have a full life, a part-time job and family who care about him deeply. There is much information on the Web about children and cognitive disabilities, but I am having a hard time finding anything about adults. And it seems to me there should be blogs where parents can at least vent.

MARY FENSKE, MAPLE GROVE, MINN

Randy says: Start with the blog Parenting a Complex Special Needs Child (parentingacomplexchild.blogspot.com) and its related website (www.parentingyourcomplexchild.com). Oregon author Peggy Lou Morgan has a 23-year-old son with special needs and has written an advice book based on her experiences, "Parenting Your Complex Child." While Morgan focuses on raising young children, her regular blog comments about everyday life with her grown son might be helpful.Unfortunately, I didn't find much beyond that. I e-mailed Morgan to recount your question and ask for her recommendations. "I get a lot of e-mail like the one you forwarded because there is a lack of appropriate information about what parents of more difficult children and adults face," Morgan replied. "There are a variety of blogs and sites relative to children, but few deal with parenting adults with disabilities."If any readers know of a website for parenting special-needs adults, e-mail me and I'll follow up.Hey, Web Search: If you have the time, go to our daughter Cindy's website (www.faithfulpromises.com). She is the mother of 10 children, nine of them adopted. Thanks for the column today [on blogs about coping with serious illness]. I sent it to her.

ELEANOR SIKES, SANFORD, NC

Randy says: Cindy's thoughtful updates about her struggles with colorectal cancer serve as a true inspiration for those affected by the disease and those just visiting her site. Through it all, her husband and 10 children are always on her mind and at her side. "I have 11 dear reasons to put everything I have into this fight," she says.More fun with fontsHey, Web Search: Sometime recently, you listed a website to download a process for making one's own handwriting into a font. Could you please give me those sites again?

GARY SOULE, EDINA, MINN

Randy says: Fontifier (www.fontifier.com) lets you create a unique font from your handwriting by filling out a template, scanning it and uploading it to a website. You then can preview the font before paying $9 to use it permanently. This is a good time to remind readers that anything you read in Web Search — and more — can be found in my blog (www.startribune.com/websearch), which includes a free, searchable archive.The key to hotel cardsHey, Web Search: How can I find out whether the story about hotel electronic key cards having guests' personal information is an urban legend — such as a credit-card number, Social Security info and such? I've looked on urban-legend websites, but have yet to find the answer.

LEONA THOMAS UNIVERSITY OF MASSACHUSETTS, BOSTON

Randy says: That one's definitely an urban legend. The key card has nothing more than the code needed to unlock the door. You can read more at the top urban-legend website, Snopes (www.snopes.com/crime/warnings/hotelkey.asp). While the practice is technically possible, Snopes says that hotels don't use key cards that way and that the systems used to encode them aren't configured to add personal info. If you're concerned, it adds, "When you check out of your hotel, you can retain or destroy your key card."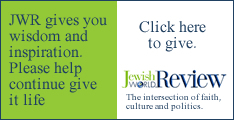 Every weekday JewishWorldReview.com publishes what many in in the media and Washington consider "must-reading". Sign up for the daily JWR update. It's free. Just click here.
Randy A. Salas is a columnist for the Minneapolis Star Tribune. Do you have a favorite Web site or a question about how to find something on the Internet? Send a note by clicking here.

Previously:
In the news
It's free!
Websites that help you find books that are right for you
Coping with illness
Some serious face time
Some serious face time
In reply to your e-mail ...
Turn your handwriting into a computer-based font that will allow you to churn out homespun greetings
Music for everyone
'Elusive planet' can be viewed clearly from Earth with the naked eye
Central characters
E-mail @ 35
Idle chatter
Funny money
Classic artwork in motion
For an unusual Thanksgiving
Your slip is showing
Best of the worst
Test your mind power
Remain anonymous

© 2006, Star Tribune Distributed by McClatchy-Tribune Information Services.
Columnists
Toons
Lifestyles