<!- end inthis -->
It's free!
By Randy A. Salas
http://www.JewishWorldReview.com | (MCT) If the best things in life are free, these websites have a good thing going. They're all concerned with getting something for nothing.www.giveawayoftheday.comThe new site Giveaway of the Day makes software available for free. These are not trial computer programs that must later be bought, or shareware or freeware. They are actual licensed programs that usually cost $10 to $40. But on the one day they are featured on Giveaway of the Day, they are completely free. You just have to download, install and activate the program within its designated 24-hour period to get it for free. Directions are included on the download page, and many users post their experiences in follow-up comments if you're not clear on how to do it or have questions. So far, there haven't been any huge name-brand programs listed -- although the site says it plans to make more-well-known titles available -- but useful applications have been offered for doing things such as reducing red-eye in photos, organizing your address book and recovering data from recorded CDs. www.freecycle.orgFreecycle is about giving, not just getting. If you have, say, an old microwave oven that you no longer want, you list it in your local Freecycle online community to see if someone else wants it. The idea is to keep perfectly usable items from being thrown away and adding to landfills. "Think globally -- recycle locally," the site says. Check the Freecycle directory to see if your community participates. You can find the Minneapolis group, which has more than 10,000 members, at groups.yahoo.com/group/freecycleMpls.freebies.about.comThere are many sites that list free stuff on the Internet. Avoid them. The only one you need is Lee Seats' Freebies section at About.com. "I have been hooked on Internet freebies since the first day I started surfing the Net," he says. His regular updates of things you can get for free -- hair-care samples, a milkshake at Fuddruckers, 200,000 MP3 files -- show his savvy in finding cool stuff. Not only does he fully describe the offer -- having tried it himself, usually -- but he also notes the risks of capitalizing on it. For example, to get the free shake at Fuddruckers, you have to provide your e-mail address. But he notes that the company promises not to share your information and allows you to unsubscribe. He also advocates not using your primary e-mail address for offers. "I promise to provide only offers I believe to be legitimate and worth your time to request," he says. (Just avoid the category "Freebies Offers," on the left side of the home page. It's advertising from About.com that is not related to Seats' editorial picks.)www.the39dollarexperiment.comTom Locke is the Internet's virtual poster boy for getting things for free. It actually cost him $39 to do it -- really $52, but he's counting only the cost of stamps. His witty account of how he sent 100 letters to 100 companies to see what they would send him for free has become a hit on the Web. "Please send me free samples of any and every single gum flavor you have and can send me," he wrote to Wrigley's. "I love gum more than I can put into words. Remember that girl from 'Willy Wonka,' always chewing gum? I put that girl to shame." Wrigley replied by telling Locke to buy his own gum. For his efforts, he ended up with about $273 worth of stuff, from lip balm to dog chews to loads of coupons. The $39 Experiment ended in May. But wait -- there's more. In a recent update, Locke indicated that he plans to try it again and has created a website for Another $39 Experiment (www.another39 dollarexperiment.com). "I can't give you any specifics at this point, because I don't have any," he says. What did you expect for free?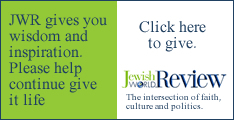 Every weekday JewishWorldReview.com publishes what many in in the media and Washington consider "must-reading". Sign up for the daily JWR update. It's free. Just click here.
Randy A. Salas is a columnist for the Minneapolis Star Tribune. Do you have a favorite Web site or a question about how to find something on the Internet? Send a note by clicking here.

Previously:
Websites that help you find books that are right for you
Coping with illness
Some serious face time
Some serious face time
In reply to your e-mail ...
Turn your handwriting into a computer-based font that will allow you to churn out homespun greetings
Music for everyone
'Elusive planet' can be viewed clearly from Earth with the naked eye
Central characters
E-mail @ 35
Idle chatter
Funny money
Classic artwork in motion
For an unusual Thanksgiving
Your slip is showing
Best of the worst
Test your mind power
Remain anonymous

© 2006, Star Tribune Distributed by McClatchy-Tribune Information Services.
Columnists
Toons
Lifestyles