<!- end inthis -->
Websites that help you find books that are right for you
By Randy A. Salas
http://www.JewishWorldReview.com | (MCT) As the weather turns cooler, thoughts might turn toward curling up with a good book by a nice fire. But which book? These websites can help you find one that's right for you.
Reader's Robot
The Reader's Robot — operated by the Thompson Nicola
Regional District Library System in Kamloops, British Columbia — is an exciting online application that's falling short of its potential.
Cool: Users can search through eight genres of books using "appeal factors." So, for example, if you want a short horror or war book with female characters that's "a real page-turner," you'd get results that include H. Rider Haggard's African adventure "Benita" and Laurell Hamilton's zombie thriller "The Laughing Corpse." For science-fiction and mystery books, you can "have the Robot recommend books." Just pick your favorite books from a list, and the database will suggest comparable selections.
Bummer: The site isn't vibrant enough for long-term use, with big gaps among user submissions and infrequent updates. Only two genres have the recommendation feature. Worst of all, poor monitoring has allowed sex-related spam to creep in among recent additions.
Whichbook
Whichbook is a Flash-enabled U.K. site managed by Opening the Book, an organization that promotes reading.
Cool: Readers pick degrees of moods and style using a sliding scale in up to four categories to find matching books. Feel like reading a novel that's "fairly serious," "very unusual" and "extremely bleak"? Try "American Psycho," by Bret Easton Ellis. You can search qualitatively by plot, character and setting, too.
Bummer: The database includes only fiction and poetry books published since 1995. You can't look up a book you like to use its attributes to find a similar book.
Rating Zone
The all-encompassing Rating Zone offers personalized recommendations not only for books, but also movies, TV shows, video games and even wine.
Cool: Rate every book you've read on a scale from 1 to 10, and the Rating Zone will use that information to recommend other books that you should enjoy. It claims 91 percent accuracy. Optional registration, which allows you to save your ratings, requires no personal info.
Bummer: You won't find every book you've read in the database. The site's seemingly useful "ignore settings" for unwanted books was not working on a recent visit.
What Should I Read Next?
What Should I Read Next? is another U.K. site, an online project developed by Thoughtplay, which has a similar beta site for movies and music.
Cool: Compile a list of your favorite books using the site's search engine. Select one or more titles from your list that suit your current mood, and click on "What should I read next?" The users' collective taste for those items is used to make a suggestion. Disparate picks give interesting results. For example, selecting Malcolm Gladwell's nonfiction bestseller "Blink" and Richard Adams' talking-rabbit classic "Watership Down" gives suggestions that include Tom Wolfe's "The Right Stuff" and Alexander Dumas' "The Man in the Iron Mask."
Bummer: The search results aren't always accurate when looking for a title to add to your list, a process that itself can be balky.
Final decision
If ranking the sites, I'd pick the Rating Zone as the best, followed by What Should I Read Next? Whichbook and the Reader's Robot. But try them all to see what results you get. Of course, you could always ask someone for a book recommendation. But you wouldn't need a web search for that, would you?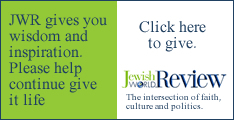 Every weekday JewishWorldReview.com publishes what many in in the media and Washington consider "must-reading". Sign up for the daily JWR update. It's free. Just click here.
Randy A. Salas is a columnist for the Minneapolis Star Tribune. Do you have a favorite Web site or a question about how to find something on the Internet? Send a note by clicking here.

Previously:
Coping with illness
Some serious face time
Some serious face time
In reply to your e-mail ...
Turn your handwriting into a computer-based font that will allow you to churn out homespun greetings
Music for everyone
'Elusive planet' can be viewed clearly from Earth with the naked eye
Central characters
E-mail @ 35
Idle chatter
Funny money
Classic artwork in motion
For an unusual Thanksgiving
Your slip is showing
Best of the worst
Test your mind power
Remain anonymous

© 2006, Star Tribune Distributed by McClatchy-Tribune Information Services.
Columnists
Toons
Lifestyles