<!- end inthis -->
Coping with illness
By Randy A. Salas
http://www.JewishWorldReview.com | (MCT) Blogs aren't just for politics, techno-babble, entertainment and other common topics. People suffering from serious illnesses use them to help cope, to let friends and relatives know how they are doing, and to serve as a resource and inspiration for others. Here are some of their stories and struggles.www.npr.org/mycancerFormer ABC News and CBS News journalist Leroy Sievers maintains the most visible blog on today's subject as he chronicles his fight with cancer for National Public Radio and its website. "After that day, your life is never the same," he says in an introduction. " 'That day' is the day the doctor tells you, 'You have cancer.' " Besides written updates each weekday, the site offers podcasts of his monthly NPR commentaries and weekly audio segments. You can also sign up for e-mail updates. Recent entry: "I'm starting to feel like a human being again," he wrote, after being taken off nauseating chemotherapy treatment early. "For the time being, even if it's just a day or two, I just want to feel like myself. It feels good."www.healthdiaries.com/blogs/pilgrimPilgrim -- she doesn't reveal her real identity -- chronicles her struggles with dissociative disorder in her blog Pilgrim's Journey. "Although there are many people who share my body with me," the young woman writes in her intro, "we are all learning to work together and live a better life." Her entries often include frank language.Recent entry: "Inside I was just crying and feeling like a total freak and an idiot," she writes about a trip to the fabric store in which she lost a receipt for her cutting order, requiring a manager's intervention. "Why can't I just go to the store and do a NORMAL THING like normal people? Why does it have to be so complicated?" grove.ufl.edu/~johndon/blogFor more than two years, Florida resident Jacki Donaldson has been recounting her "journey with breast cancer." Besides writing about being a survivor of a disease that kills an estimated 40,000 U.S. women each year, she helps run the informational Cancer Blog (www.thecancerblog.com).Recent entry: "Two years ago, I wanted another baby. Instead, I got breast cancer. ... If I never have another child, I will be OK. Because I have my life. And I am thankful to simply be alive."www.kweaver.org/blogIn Living With Diabetes, Texas teacher Kathleen Weaver writes about "how I cope with and deal with diabetes on a day-to-day basis." Recent entry: "Dealing with diabetes makes it worse," she says about traveling. "I have to bring at least one extra bag of stuff and of course have the constant worry. I e-mail my husband at every stop and tell him where I am, just in case. ... Diabetes lurks behind almost every thought."www.lithiumsea.blogspot.comLithium Sea isn't written by someone with a mental illness, but by someone it affects: "a mother struggling to help her son who is bipolar and possibly schizophrenic, as well as trying to heal after her son's attempted suicide."Recent entry: "Though relieved I knew this mood could be a symptom of mania," she says after her grown-up son, David, turned unexpectedly cheery during a phone call with her after a rocky weekend. "I reminded him to take his medicine, told him I loved him, and bid him goodnight -- then like many other nights I lay in bed praying that the goodnight would not turn into goodbye."www.caringbridge.orgIf you're suffering from a serious illness or know someone who is, writing about your experiences might help you cope and keep the people who care about you informed, even if it's done more privately than in today's examples. The nonprofit website Caring Bridge offers free blogging space that can be visited only by those people with whom you choose to share it.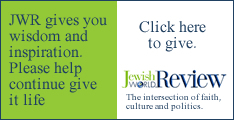 Every weekday JewishWorldReview.com publishes what many in in the media and Washington consider "must-reading". Sign up for the daily JWR update. It's free. Just click here.
Randy A. Salas is a columnist for the Minneapolis Star Tribune. Do you have a favorite Web site or a question about how to find something on the Internet? Send a note by clicking here.

Previously:
Some serious face time
In reply to your e-mail ...
Turn your handwriting into a computer-based font that will allow you to churn out homespun greetings
Music for everyone
'Elusive planet' can be viewed clearly from Earth with the naked eye
Central characters
E-mail @ 35
Idle chatter
Funny money
Classic artwork in motion
For an unusual Thanksgiving
Your slip is showing
Best of the worst
Test your mind power
Remain anonymous

© 2006, Star Tribune Distributed by McClatchy-Tribune Information Services.
Columnists
Toons
Lifestyles