<!- end inthis -->
Some serious face time
By Randy A. Salas
http://www.JewishWorldReview.com | (MCT) Here's looking at you. No, really. Upload a photo of your face at these websites, and see for yourself.
SymFace

Study your face in the mirror or in a photo. Chances are that its left and right sides aren't exactly alike. Upload an image of yourself using SymFace, and the nifty Web feature will show you what your face would look like if each side were perfectly symmetrical. You can save and print the resulting two images. Then if someone tells you that you're two-faced, you'll have the proof.
Face Transformer
Navigate to the Perception Laboratory's Face Transformer during a party, and let the guffaws begin. Start by uploading a picture of a face and describing the person's general age, gender and race. Mark where the eyes and mouth are, and you're good to go. With a few clicks, you can make the face seem older or younger. Change the gender or ethnicity. Give it an artistic spin by seeing what the face would look like if drawn by Modigliani or Botticelli, or as Japanese anime. The big laughs come from seeing what the person would look like as an ape or drunk. You can compare the latter image to the actual person at the end of the party to see how accurate it was.
Morphases

Morphases is an engrossing application that allows you to manipulate a face in any way imaginable. Squish the eyes together. Make the nose longer. Scrunch the jaw. The options are endless. The only downer is that you can't easily upload your image; you must first submit it to the site's operators and wait for them to approve. Since the link for instructions on how to do that doesn't work, it seems like a long shot. But there is a huge gallery of preloaded images to play with.
Makeover-o-Matic
IVillage's Makeover-o-Matic remains one of the best sites of its kind. Women can upload an image of their face and then try different hairstyles, colors, makeup and accessories. Give yourself a virtual makeover without the fuss, mess and expense. Using Makeover-o-Matic requires free registration and seeing some ads, but it's worth the hassle.
MyHeritage celebrity database

When I first wrote about MyHeritage's celebrity look-alike application at the beginning of the year, its website was in beta testing. The idea to compare your visage to a database of celebrity faces to see what famous person you most resemble is fun, but the results from its face-recognition technology then were disappointing. The site is fully functional now, but the results still aren't stellar. Uploading a recent photo of myself showed top matches (of only 60 percent accuracy) in an aged Peter Ustinov, the late actor, and director Steven Soderbergh - not because I resemble them, but because they are both shown wearing glasses, as I do, and with similar smiles. And my beautiful wife gets the much older Norwegian politician Gro Harlem Brundtland and - gulp - Bill Gates among her top matches (again, only 60 percent accuracy). You might fare better, but you'll have to register at the site (free) to find out. But put on a brave face before looking at the results.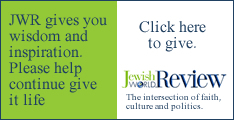 Every weekday JewishWorldReview.com publishes what many in in the media and Washington consider "must-reading". Sign up for the daily JWR update. It's free. Just click here.
Randy A. Salas is a columnist for the Minneapolis Star Tribune. Do you have a favorite Web site or a question about how to find something on the Internet? Send a note by clicking here.

Previously:
In reply to your e-mail ...
Turn your handwriting into a computer-based font that will allow you to churn out homespun greetings
Music for everyone
'Elusive planet' can be viewed clearly from Earth with the naked eye
Central characters
E-mail @ 35
Idle chatter
Funny money
Classic artwork in motion
For an unusual Thanksgiving
Your slip is showing
Best of the worst
Test your mind power
Remain anonymous

© 2006, Star Tribune Distributed by McClatchy-Tribune Information Services.
Columnists
Toons
Lifestyles