<!- end inthis -->
In reply to your e-mail ...

By Randy A. Salas

http://www.JewishWorldReview.com | (MCT) It's time to wade through all the e-mails and see what readers have on their minds. Recent missives have included questions about creating maps, touring colleges and saving art, and more suggestions for high-definition television and holiday-shopping.A map questAre you aware of any software or websites that allow a person to locate multiple addresses on a map? I am looking for a way to display a Minnesota map including the location of 50 to 60 horse stables in our state. MapQuest or Google can map several locations with travel directions. I am interested in a larger number of locations without the travel information.

TOM TWEETEN, PRESIDENT, MINNESOTA HORSE COUNCIL (WWW.MNHORSECOUNCIL.COM)

You can do that with a Google Maps mash-up, which combines user information with Google's data to create a unique map. The best way to find out how would be to visit the essential blog Google Maps Mania (googlemapsmania.blogspot.com). There you can find cool examples, such as a Starbucks locator or a map of Chicago crime incidents, and details on how to do it yourself (googlemapsmania.blogspot.com/#creation) or to hire someone, such as GMapsDev (www.gmapsdev.com).Finding collegesWhere can prospective students go on virtual tours of different college campuses in the United States?

MARGARET ROBERSON

The college-planning websites eCampusTours (www.ecampustours.com) and Campus Tours (www.campustours.com) offer virtual tours of U.S. universities.Saving PollockIn response to an image that ran with my write-up about www.jacksonpollock.org, where you can create artwork online that mimics the style of Jackson Pollock:How did you get a screen shot of your masterpiece, anyway? I wasted an hour one day painting, and then I couldn't save it.

BOB OLSEN, FALCON HEIGHTS

There are two easy ways to save an image on your screen: (1) Use the Print Screen button (Shift+ Print Screen on the right side of the keyboard). Then open an imaging program such as Photoshop or Windows Imaging, create a new file, click on Edit and then Paste, and then save the file. (2) Use the free PC program "ScreenPrint32," which you can download at developer Provtech's site (www.provtech.co.uk/download).More on high-defFollowing up on my recent column about online resources for high-definition television, Dan Erickson of Oak Park Heights adds a recommendation for HDTV Twin Cities (www.hdtvtwincities.com) -- "an excellent local website," he says.More on shoppingReaders continue to write in with suggestions to make online holiday shopping easier -- and cheaper.Debra Anderson Vogt of Greenfield says her favorite way to save money is to use Ebates (www.ebates.com), a Web portal that offers cash-back rebates (by quarterly check) to shoppers who go through the site to shop at a large selection of online stores. She also recommends the money-saving sites Coupon Cabin (www.couponcabin.com), Flamingo World (www.flamingoworld.com) and Coupon Mountain (www.couponmountain.com).Robin Walser of Eagan says she uses Style Hive (www.stylehive.com) and Wists (www.wists.com) when she's looking for unique gift ideas."Both sites are user-driven; as people search the Internet and find something they feel is interesting, they add it to one of these sites," she says. "This allows people to search for a gift without the constraints of a single website. This also allows me to find gifts from smaller sites or retailers that I wouldn't normally be able to find."Finally, Betsy Sundquist of Eagan says she has found a book price-search site that she likes better than BookFinder (www.bookfinder.com), which I recommended: Fetch Book (www.fetchbook.info). "It seems more user-friendly to me," she says, "and I think it searches more sites."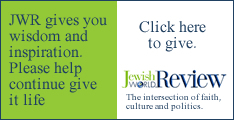 Every weekday JewishWorldReview.com publishes what many in in the media and Washington consider "must-reading". Sign up for the daily JWR update. It's free. Just click here.
Randy A. Salas is a columnist for the Minneapolis Star Tribune. Do you have a favorite Web site or a question about how to find something on the Internet? Send a note by clicking here.

Previously:
Turn your handwriting into a computer-based font that will allow you to churn out homespun greetings
Music for everyone
'Elusive planet' can be viewed clearly from Earth with the naked eye
Central characters
E-mail @ 35
Idle chatter
Funny money
Classic artwork in motion
For an unusual Thanksgiving
Your slip is showing
Best of the worst
Test your mind power
Remain anonymous

© 2006, Star Tribune Distributed by McClatchy-Tribune Information Services.
Columnists
Toons
Lifestyles