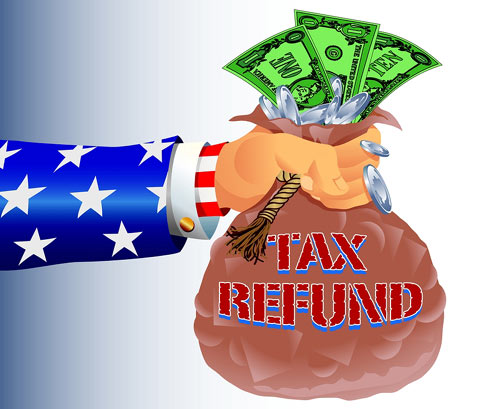 Voters in five states rejected tax increases or approved restrictions on future tax hikes Tuesday, in a series of blows to liberal efforts to raise revenue to fund new social spending programs.

In Colorado, voters defeated a ballot initiative that would have raised income taxes to finance new spending on transportation infrastructure. Maine rejected one that would have raised taxes on higher-income earners to fund a universal home-care program for the elderly.

Florida and North Carolina voters also approved new restrictions to limit lawmakers' ability to raise taxes, which could complicate Democratic priorities like expanding health care and education funding. In Arizona, voters approved a plan barring new sales taxes on currently untaxed services, such as gym memberships and carwashes - despite opposition to the measure from both liberal and conservative groups.

Meanwhile, Washington state voters defeated a proposal to create a new carbon tax to that would have levied a carbon fee on businesses to fund conservation projects and renewable-energy farms.
"Voters were not interested in raising income taxes, and that was true in red, blue and purple states," said Jared Walczak, senior policy analyst at the Tax Foundation, a conservative-leaning think tank. "Voters like to keep income taxes pretty modest, and they need a very compelling reason to support raising them. Apparently they didn't see that last night."

There were some victories for the left. Oregon defeated a measure to prevent future grocery tax increases. In California, voters upheld a controversial gas tax that had been signed into law the year before. Voters in the city of San Francisco also approved a tax increase for companies with more than $50 million in annual revenue, which will bring as much as $300 million a year to city coffers, according to an analysis by the city. The money from Proposition C, which garnered intense opposition from most tech business leaders in the area, will be devoted to resources to address the city's homelessness crisis.

"Prop C's victory means the homeless will have a home & the help they truly need! Let the city come together in Love for those who need it most!" Marc Benioff, the CEO of Salesforce and the rare tech company leader to back the measure, said on Twitter. "There is no finish line when it come to helping the homeless."

New Democratic majorities in state legislatures could also push through new tax increases. Democrats will have unified control of 14 state governments, including those of New York, Colorado, Maine and Illinois, according to the National Conference of State Legislatures. (They only control eight currently.) The winning candidate for governor of Illinois, billionaire Democrat J.B. Pritzker, promised on the campaign to tax the "millionaires and billionaires" of his state to fund universal pre-K and a public option for health care.

But the results were less promising when tax hikes were put directly to voters. Some tax experts attributed that to vague or misleading text in the ballot proposals.
North Carolina voters, for instance, approved a change to their state constitution bringing down the maximum allowable tax rate from 10 percent to 7 percent. That will effectively only spare the rich from higher taxes, because no tax increases in that neighborhood are on the table for the middle class, but the average voter may have thought the plan lowered his or her taxes, said Meg Wiehe, deputy director of the Institute on Taxation and Economic Policy, a left-leaning think tank.

"The question was worded in a way to make it seem like voters were supporting a tax cut, but unfortunately the cap largely insulates rich people and profitable companies from paying their fair share," Wiehe said, adding that taxpayers may see higher taxes if the income tax cap leads to higher sales and property taxes. "A lot of times ballot initiatives come down to the question wording, and they are often deceptive."

Political contributions from business groups may also have played a role in the outcomes. Arizona Realtors donated more than $1 million into the effort to restrict tax sales in that state, while opponents of the Washington state carbon tax poured $31 million into defeating the measure, according to public records.

Other attempts to use the ballot to pass higher taxes on the rich never even made it to the voters. Massachusetts organizers had pushed a ballot initiative to tax income above $1 million to fund education and transportation projects, but the state courts struck the plan down.

Similarly, in Arizona, teachers' organizations had hoped to win higher pay through a ballot measure that would have raised their salaries by taxing the rich. Arizona's highest court blocked the ballot initiative in August.
(COMMENT, BELOW)