Jewish World Review Nov. 6, 2003 / 11 Mar-Cheshvan, 5764

Putin's prosecution of the oligarchs can teach a powerful lesson about anti-Semitism

By Edward I. Koch

http://www.jewishworldreview.com | In the early 1990s, post-Communist Russia went through a frenzied period of crime and disorder that rivaled the OK Corral shootouts depicted in westerns. Many Russian businessmen traveled with huge security contingents to protect them from other businessmen, all of whom were seeking to strip the Russian government (then led by Boris Yeltsin) of its material assets which were the national patrimony of the Russian people. This chaotic period gave rise to a new Russian power group called the "oligarchs."


The oligarchs were both ambitious and ruthless as they tried to transform old Communist Russia into a modern capitalist society. Many employed every possible criminal scheme to achieve financial success. They seized the assets of the Communist state, delivering them into private hands and, whenever possible, into their own hands.


In some ways, the Russian oligarchs resemble the so-called "Robber Barons" who corruptly acquired countless billions in 19th century America, sometimes by bribing members of Congress. Using monopolies and giant corporations, which were not subject to anti-trust laws and other government controls, America's Robber Barons — including Vanderbilt, Carnegie, Morgan and Rockefeller (dynasties still familiar to us) — built and acquired railroads, banks, real estate, oil and coal companies and other national resources. President Teddy Roosevelt led a reform movement to reign in these rapacious monopolists, and in the depression, Franklin Delano Roosevelt imposed controls on their industries.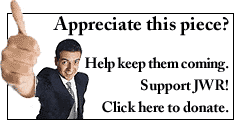 Under the oligarchs, Russia has experienced a similar stripping of its natural and other resources. Last February, I sent a three-paragraph letter to President Vladimir Putin in which I said:
"I am an admirer of yours, and I think you are doing a terrific job in leading your country.


"Enclosed is a copy of a New York Times article on Boris Berezovsky and a discussion of the oligarchs. The Times stated, 'In Russia the small group centered on people like Vladimir Potanin, Mikhail Khodorkovsky and Mr. Berezovsky who, through a complicated mechanism that would have been labeled an outright scam in the West, gained control of vast slabs of the former Soviet state's minerals and oil through arranged auctions and loans worth only a fraction of the companies being acquired.


"Wouldn't it make sense for a special prosecutor to examine all of the purchases made by so-called oligarchs when the Soviet Union collapsed and Russia accepted the market economy and began the disposition of assets heretofore belonging to the state? If, as The Times states, the auctions and loans are perceived as outright scams by experts in the West, why should the Russian people be permanently deprived of those assets and the income derived from them? I think you would be applauded worldwide if you were to have the matter adjudicated fairly before a court of competent jurisdiction."

Now the Russian government has begun to take action against the oligarchs. Boris Berezovsky, who amassed billions of dollars in holdings in the securities and automobile sectors, was one of the first to be prosecuted on fraud charges.

Recently, prosecution was initiated against the richest oligarch of them all — Mikhail Khodorkovsky — a major shareholder of Yukos Oil, described by The New York Times as "Russia's richest company." Khodorkovsky's wealth has been estimated at 12 billion dollars or more, and if the charges are true, this wealth was essentially stolen from the state and its people.

Some oligarchs are Jewish, which poses a real danger for all Jews in Russia. Anti-Semitism exists in Russia today as it did in the Soviet Union and under the Czars. In the old days, anti-Semites used the crimes of one Jewish crook as proof that all Jews were criminals. Now there will undoubtedly be attempts to use the crimes of a few Jewish oligarchs as an excuse to attack all Jews. As a small minority, Jews are a convenient and vulnerable target for any country, especially if that country's public officials are trying to divert the outrage of its people who accuse their government of mismanagement and providing low-living standards.

The fear of increasing anti-Semitism should not deter President Putin from proceeding against the oligarchs, provided he takes all necessary measures to assure fair trials for all. He should use this opportunity to attack anti-Semitism and punish those who engage in it. He should point out that crooks, whether as individuals or as part of Russia's organized crime rings, are just crooks.

Unfortunately, Russia today still bears the scars of Stalinist rule. It does not have a judicial system that is independent of government control as is the case in Western democracies. President Putin should proceed against the oligarchs irrespective of their religion and ethnicity. At the same time, he should make certain that the courts in which they are tried are perceived as, and in fact are, fair and independent with presiding judges who are universally accepted as able, scholarly, just and open minded.

Russia is at a crossroads. If it proceeds fairly, it will have turned a significant corner on the road to democratization.
Every weekday JewishWorldReview.com publishes what many in Washington and in the media consider "must reading." Sign up for the daily JWR update. It's free. Just click here.


JWR contributor Edward I. Koch, the former mayor of New York, can be heard on Bloomberg Radio (WBBR 1130 AM) every Saturday from 9-10 am. Comment by clicking here.
© 2003, Edward I. Koch