Jewish World Review Jan. 5, 2004 / 11 Teves, 5764

The knish at center stage

By Howard Shapiro




The one-man show "Momma's Knishes" combines cooking and theater and audience participation. And you can have it performed in your own home




http://www.jewishworldreview.com | (KRT) PHILADELPHIA — "It's Brooklyn, 1938. We are all 13 years old, and my mother said that I can have my friends over to make knishes. ... You can call my mother Mrs. Grabel. Feel free to participate and ask questions. ... And remember, it's Brooklyn, 1938 ...


It isn't really pre-World War II New York, of course. A dozen of us are seated around my dining room table in Philadelphia's West Mount Airy neighborhood. But with those words, my wife, Susan, sets the scene.


We and some friends are preparing to watch unfold the fears and hopes of a middle-aged immigrant caught between her dream of a better life in America and the grim realities of the Depression and the rise of Nazism.

Actor David Wise is about to present "Momma's Knishes," a strange and sometimes poignant food-centric one-man show that he performs in private homes. Here he comes down our back stairs, in a blue housedress with flowered apron, a red pulled-back wig, black mid-heeled shoes, and no makeup, as he assumes the persona of Mrs. Grabel.


During the performance, we all become a part of Mrs. Grabel's neighborhood. And we all make - and eat - knishes, the thin-crusted baked dumplings traditionally stuffed with potato-onion filling.


"Momma's Knishes" is as much about one particular gem of ethnic food as it is about an ethnic community - in this case, Jewish - whose closely knit old-world fabric is taking on constant new American strands.


Wise brings new meaning to the phrase "dinner theater." He also has developed a pretty good gig. He doesn't have to rent a theater; hosts who hire him for the evening provide the performance space. And he doesn't need to solicit an audience; the hosts invite six to eight friends and pay him $400 for a weeknight show or $500 on weekends.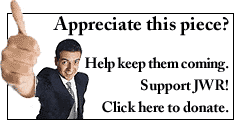 What makes it all work is the unusual nature of the evening. Come to "Momma's Knishes," and you're not just sitting in the audience. You're an inescapable part of the act, which lasts about 90 minutes.

The aesthetic distance you'll typically find between proscenium and seats is gone. The stage and the auditorium are one and the same.

"I've always been interested in theater in unconventional spaces and bringing everyone into the world of the performance, instead of the actors being on the inside and everyone else on the outside," Wise, 26, told us all in a fascinating post-show conversation after he shed his costume and came downstairs as himself. "Theater is something we all shared tonight."
BASIC KNISHES

Makes about 40

For the filling:

2 tablespoons vegetable oil
3 large onions, chopped
3 pounds baking potatoes,
peeled and halved 1 large egg
1.5 teaspoons salt
Ground pepper to taste
1/2 cup chopped parsley



For the dough:

2 large eggs
1/2 cup vegetable oil, plus some to grease the pans
1 cup water
1 tablespoon white vinegar
1/2 teaspoon salt
4 cups all-purpose flour, plus some to coat the rolling surfaces


1. Prepare the filling: Heat the oil in a large skillet. Add the onions, cover, and cook over low heat until softened, about 20 minutes. Uncover, raise the heat to medium, and cook, stirring occasionally, until golden brown; set aside.

2. In a saucepan, cover the potatoes with cold water and bring to a boil. Reduce heat to medium and cook until soft, about 15 minutes. Drain; let cool for 5 minutes.

3. Mash the potatoes, then stir in the egg, salt, pepper and parsley. Add the reserved onions and oil; mix with your hands until combined.

4. Make the dough: Beat the eggs slightly; set aside 1 tablespoon for glaze.

5. Mix the eggs with the oil, water, vinegar and salt. Gradually add 2.5 cups of the flour, mixing with a spoon until dough is too dense to stir. Work in the remaining 1.5 cups flour with your hands. Transfer dough to a flour-dusted surface and knead until smooth.

6. Shape dough into 5 balls. Cover with a cloth and let stand for 20 minutes.

7. Form and bake the knishes: Preheat the oven to 375 degrees.

8. Spread a thin layer of flour on a dish towel. Set a ball of dough on top and roll it out into a circle the size of a large dinner plate.

9. Spread a ring of filling about 3/4 inch high around the outer edge of the dough, leaving a 1-inch border. Wrap the border around the filling, continuing to wrap and stretch the dough until the dough in the middle of the circle breaks and filling is completely wrapped. (You will have a ring of filled dough that looks like a large, unwieldy bagel.)

10. Using the side of your hand, "karate-chop" the ring into 2-inch knishes and pinch the ends shut. Grease cookie sheets with oil and arrange knishes about ½-inch apart on the sheets. Repeat with remaining dough.

11. Mix reserved tablespoon of egg with a few drops of water; brush onto tops of knishes.

12. Bake for 35 minutes. Continue baking, checking at 5-minute intervals, until knishes are golden brown.

QUICK METHOD

1. Make the filling (steps 1 through 3 above). Whisk 1 egg with a few drops of water to make glaze; set aside.

2. Instead of making dough, defrost 4 sheets of prepared frozen puff pastry. Leaving a 1-inch border along the long side, pile a row of filling ¾ inch high onto each sheet. Wrap the border over the filling and continue wrapping until sheet completely encases filling.

3. Cut with a knife into 2-inch pieces and pinch the edges shut. Brush with glaze and bake as directed above. These knishes will be thicker-shelled, but flaky.

_ Per knish, using homemade dough: 112 calories, 3 grams protein, 16 grams carbohydrates, 0.5 gram sugar, 4 grams fat, 21 milligrams cholesterol, 125 milligrams sodium, 1 milligram fiber.

— Adapted from recipes in "Jewish Cooking in America" and "The Children's Jewish Holiday Kitchen" both by Joan Nathan (Sales help fund JWR)
We all shared in the cooking, too. Mrs. Grabel comes to the table with a large ball of dough and a bowl of potatoes that have been mashed and mixed with onions and herbs for the stuffing.

Wise uses the humble knish, with its European and Scandinavian roots, in many ways. Knishes are the bows that tie together a discussion of family quirks and neighborhood characters and the ominous situation in Europe, where daily humiliations will soon become everyday slaughter.

Knishes are the impetus "for me and everyone else working together to make something happen," to use Wise's words about the evening.

In fact, the knishes are the reason everyone is drawn immediately, and not awkwardly, into the show's conceit - that we're all teenagers in another era.

Mrs. Grabel begins the show by demonstrating how she makes her knishes, which have earned her a considerable reputation among the neighbors. And you'd better watch carefully, because you'll be making them next.

She lays out her baking towel - in reality a sturdy one used by Wise's great-grandmother - tosses down a sprinkling of flour, then takes a smallish chunk of dough and rolls it into a round. About an inch from the edge of the dough, she forms a ring of filling about 3/4 inch high.

Then she folds the dough around the filling - and folds and folds and folds, stretching the dough until a hole splits open in the center. It looks like a bulky, oversize bagel.

With the side of her hand, she chops the ring into five or six oblong knishes, not the round ones we're used to buying from commercial bakers and in supermarket delis nowadays.

She places them on an oiled cookie sheet, paints the tops with oil, and, after everyone who wants to gets a turn at the same process, she pops them into the host's 400-degree oven to bake for about 35 minutes.

After they cool for a few minutes, the knishes become the finale of "Momma's Knishes." Everyone eats some, then eats some more. Their texture is smooth and just past gooey. The potatoes are rich with onion. The skins are golden and light. If Brooklyn had a certain flavor in 1938, this is it.

Wise does not divulge his recipe. "My great-grandmother never wrote down a recipe, of course," he says. So he used an approximate recipe that a relative had written, got some tips from a friend who bakes knishes professionally, and took his act on the road or, more accurately, down the street.

Wise, a University of Pennsylvania graduate who majored in English and theater, lives in Center City Philadelphia. Since debuting the show in January, he has played in houses in eight states and usually gets two or three bookings a week.

The hardest part of developing "Momma's Knishes," he says, was learning to cook and talk at the same time. So he watched cooking shows relentlessly. They not only gave him techniques; they got him interested in cooking.

The idea for the show came to him on a cruise on which his two grandmothers told him stories about their experiences when they were growing up. He has since performed "Momma's Knishes" for them, to their delight.

His Mrs. Grabel is no typical drag act, because it's neither raucous nor in your face. His character is a down-to-earth woman with routine little joys and big problems. She speaks English with a Yiddish accent that Wise developed by listening to hours of tapes of "Molly Goldberg" radio shows, which hark back to a similar Brooklyn.

Wise says he uses about 75 percent of his material on any given night and gears it to conversations developing from each audience's responses as they mold and then bake the knishes.

On the night he performed in my dining room, there were several back plots against the main one. The main plot, is seems to me, is built around the tensions: When will the knishes be ready, did we make them well, and how will they taste?

The back plots, the theatrical spine of the show, may involve the 1938 Dodgers; the sourpuss who runs the neighborhood grocery and his unhappy wife, who is Mrs. Grabel's sister; a relative who wants to move to Greenwich Village and may or may not be gay; and Mrs. Grabel's mother, stuck in Poland and possibly coming to America.

To be sure, the material sometimes seems a little disjointed. It becomes richer as the evening progresses and Mrs. Grabel shares her concerns as a mother, a wife, a sister and a daughter. She confides each tidbit with a studied reluctance that can be maddening - but after all, we are 13 years old, and can she trust us?

Accent and religion aside, Mrs. Grabel is another era's Everymom. Wise's audiences are by no means totally Jewish, and anyone can understand her conflicts and identify with her dreams.

Like so many immigrants who made the long trip across an unsettled ocean, she has a shaky command of her life that mirrors the tremors coursing through American society as our nation increasingly became a world power.

We hear her, we feel for her. We know what she's up against. And besides, her knishes are fabulous.
Every weekday JewishWorldReview.com publishes what many in Washington and in the media consider "must reading." Sign up for the daily JWR update. It's free. Just click here.


Howard Shapiro is a reporter for the Philadelphia Inquirer. Comment by clicking here.
© 2003, Philadelphia Inquirer Distributed by Knight Ridder/Tribune Information Services