Jewish World Review Oct. 15, 2003 /19 Tishrei, 5764
Passing on fasting
By Jane Eisner
According to The New York Times, fasting is becoming chic. So will America and the Western world be embracing the message of Yom Kippur?
http://www.jewishworldreview.com | (KRT) Here's what I did when I fasted for about 25.5 hours last week:
I let myself settle into a rhythm that moved from prayer to rest to prayer again.
I fasted for myself, and I fasted as part of a community. The fasting focused my mind on what I am, on what we are together. The fast was a constant reminder of individual and communal identity.
And I also fasted for other people; those throughout the world for whom hunger and thirst are features of everyday life.
True, there was a moment or two during services on the morning of Yom Kippur when I wished for a large skim latte, hot, frothy, slightly sweetened. Even a cup of joe from the convenience store would have been welcome.
But enveloped by the prayerfulness and contemplation that defines this holiday, I rarely thought about food and drink. After pushing through the breakfast-time rumbling of my stomach, I found that the preoccupation with physical nourishment does move offstage as the search for spiritual nourishment takes hold.
Once a year, it's actually a pleasure to forgo the individual worry about the next meal and join in a communal act of contrition. Everything about Yom Kippur is in the plural, and that turns fasting into a joint exercise of discipline and bonding.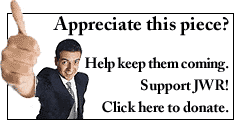 We don't do this to lose weight, or "detox" the body of all sort of imagined, invisible intrusions. We don't pay thousands of dollars to expensive spas to eat virtually nothing at all, or to nutritional consultants who promise to coach their clients in the "art" of prolonged self-denial. We're not living on nut butter and apple-chard juice and pretending to be healthy.
Some folks do fast that way. Fasting is the newest, hippest diet trend. As the New York Times reported recently, "while millions of high-fat, low-carb devotees are gorging themselves on steak and butter, a small group of the body-conscious have opted to eat nothing at all."
I won't tar all such fasters with the same brush. Fasting can be done in moderation and for fairly good reasons outside of religion.
But the recent fasting craze is more than a little vain and vacuous.
While the rest of America wrestles with an obesity epidemic, a growing number of fashionable fasters are convinced they can become thinner and healthier by indulging in the kind of self-involved act that only a culture of privilege could support.
Two-thirds of the country is in denial about "how much they consume; a growing minority is in denial about what they "need to consume."
Fasting has been around since we foraged through forests, and not the grocery store, for sustenance. But the voluntary fast has usually been in service of something larger - as a regular religious ritual, or as specific penance for sin and wrongdoing. These fasts are meant to lift up the body, not to harm or change it, which is why they don't last forever and often end in communal celebration.
There's little communal about the latest fasting fad; it is, as the Times noted, an example of individualism gone haywire.
"Feeling out of shape, self-conscious, low on energy, or downright unhealthy? Do you want to improve your physical health, while heightening your clarity of consciousness and your spirituality, as well?" asks Fasting Center International (www.fasting.com), one of a zillion Web sites devoted to the cause. "Know that scientific juice-fasting enables you to accomplish all of these goals, and very quickly, without any interruption of your work, life, exercise or study routines."
And there are no dishes to wash!
This narcissistic trend assumes that our bodies are dirty, in need of detoxification and flushing, like a filthy toilet desperate for a good scrub. Biology is, in fact, much kinder, granting us bodies that generally work intelligently and efficiently, if we treat them with respect. Drinking only vegetable juice and sesame seed oil while continuing to smoke five cigarettes a day — as one New York model did for her "fast" — is not respectful. It's dangerous. Or stupid.
Our bodies aren't dirty organisms needing purification, although we'd all be better off if we drank water instead of Mountain Dew and ate portions smaller than the state of Montana.
When did moderation become so elusive?
About the time starvation became chic.
Sign up for the daily JWR update. It's free. Just click here.
Jane Eisner, a Philadelphia Inquirer columnist, is also a senior fellow at the University of Pennsylvania. To comment, please click here.
© 2003, The Philadelphia Inquirer. Distributed by Knight Ridder/Tribune Information Services