Jewish World Review Oct. 27, 2003 / 1 Mar-Cheshvan, 5764
The Mideast crisis can be solved by — Hollyweird?
By Soraya Sarhaddi Nelson
Have Jason Alexander, Rhea Perlman, Danny Devito, Brad Pitt and Jennifer Aniston, pictured at right, spent a tad too much time in the fantasy factory?
http://www.jewishworldreview.com |(KRT) JERUSALEM — After honing his skills as a vampire, international spy and the Grim Reaper, sex symbol Brad Pitt is joining a cadre of other Hollywood stars to tackle a project that no one has ever pulled off: making peace between Israelis and Palestinians.
Their goal is to promote a peace plan dreamed up by average Israelis and Palestinians in an unofficial referendum planned for early next year, the initiative's local organizers say. Using issues raised in myriad proposals that have floated between the warring sides over the past decade, voters will be asked to develop a template for their leaders to reach a peace agreement, said Mohammad Darawshe, a prominent Arab-Israeli civic leader who helped found the initiative.
"This is not just an intellectual exercise, it's a grassroots effort," he said.
Pitt's wife, "Friends" star Jennifer Aniston, grouchy fireplug Danny De Vito and his wife, "Cheers" waitress Rhea Perlman, and "Seinfeld" sidekick Jason Alexander are among the celebrities promoting the initiative, which is to be completed within two years.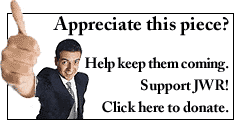 The actors serve on the board of an organization called OneVoice that was established with private and corporate donations following the failed Camp David Israeli-Palestinian negotiations in 2000.
Top regional academics and analysts will use feedback from public focus groups to craft the wording of 20 topics. Israelis and Palestinians will then be asked to vote on those issues via computer and telephone starting in January, Darawshe said. The referendum will be carried door-to-door in technologically isolated Israeli and Palestinian areas.
People will be asked to consider so far unsolvable problems such as the fate of Palestinian refugees, sovereignty over Jerusalem and the control of borders and water supplies.
"This document will hopefully be owned by a million Israelis and a million Palestinians when we're finished. They will have crafted it," he said.
Whether the actors will actually travel to the region to promote the initiative remains up in the air, although Pitt and actor Edward Norton expressed an interest in coming earlier this year during a fundraiser at DeVito's and Perlman's house.
Violence during the start of the uprising forced Pitt and fellow heartthrob Robert Redford to abandon plans to shoot scenes for their espionage thriller "Spy Game" in Tel Aviv in the fall of 2000.
"The last few years of conflict mean that yet another generation of Israelis and Palestinians will grow up in hatred," Pitt and Aniston are quoted as saying on the OneVoice Web site. "We cannot allow that to happen."
The OneVoice plan is the third unofficial blueprint to peace unveiled since the summer by prominent Israelis and Arabs who say they are frustrated by their governments' inability to end the bloodshed. But this proposal thus far has been spared biting criticism by Prime Minister Ariel Sharon's government, probably because it's perceived as a public relations exercise rather than a political one, Israeli analysts say.
Israeli officials and media have lambasted former peace negotiator Yossi Beilin and former Palestinian Cabinet member Yasser Abed Rabbo .
One Israeli radio anchor, Yael Dan, on Wednesday reduced it to a fashion statement: "Yossi Beilin is 'out', and Brad Pitt, 'in.' "
Some Israeli public opinion experts dismiss the Hollywood involvement as gimmickry. "Women and girls will scream and yell at the airport and throw their panties at him (Pitt)," said Uri Dromi of the Israel Democracy Institute. But "like everything else, when it comes to real things people don't really buy this sh-t.
"These guests coming from abroad, what do they know about life here?" Dromi asked.
Every weekday JewishWorldReview.com publishes what many in the media and in Washington consider must-reading. Sign up for the daily JWR update. It's free. Just click here.
Comment by clicking here.
© 2003, Distributed by Knight Ridder/Tribune Information Services