Jewish World Review Oct. 29, 2003 / 3 Tishrei, 5764
We can't live fully without books
By Bill Tammeus


http://www.jewishworldreview.com | WASHINGTON — When author Pat Conroy addressed the opening session of the recent National Book Festival here, he offered two reasons for the central role books play in creating a civilized society.
The first has to do with the way books can be a vehicle for the transmission of love. When he was a boy, Conroy said, his mother read books to him every night. Now when he writes, "it is still my mother's voice that I hear." He has carried that expression of his mother's love with him for decades.
The second has to do with the way books can help transmit values. Conroy told the story of a woman who read "The Diary of Anne Frank" to her children. When she finished the book, she told her kids this: "I want to raise a family that will hide Jews." When a Jewish family moved in next door to that family, one of the children went over and announced to the new neighbors: "I will hide you."
From my earliest childhood, I have loved books. But I've never given much systematic thought to why they are so crucial to the kind of world most of us want to live in - one that values each human being, that frees people to reach their potential, that cares for the most vulnerable.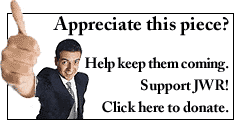 The National Book Festival and my concurrent visit to the special Anne Frank exhibition at the Holocaust Museum here provided the occasion to think about the role books play in our lives.
Even in this time of technological change - when packets of zipped-up information blaze around the planet at the speed of light and land on our computer screens - nothing has come close to replacing books. They are culture's building blocks, so essential to the shape of our world that it is nearly impossible to imagine how different and impoverished life would be without them.
Think just of Conroy's first point about books as a means of love.
When I sit now with my 16-month-old granddaughter and read books to her, their content is of only secondary importance. Oh, yes, she's learning that "A" is for apple and that Olivia the pig has four aunts. But she's learning something much more important - that someone besides her parents loves her and wants to spend time with her.
Each time we read, she's discovering a little more about who she is but also who her grandfather is and why I love to read to her. She will understand the concept of love and family more quickly because we spend time together with books.
Conroy's other point about books as transmitters of values is more complicated but no less crucial. The reason it's a less-simple concept is that ideas can be both constructive and destructive. Imagine the values that might be transmitted, for instance, if the books adults read to children were mostly propaganda supporting the moronic ideas of white supremacy.
Some books contain ideas that, if adopted and implemented, will lead to disaster. So because books can transmit both good and evil notions, they must be understood as morally neutral carriers of ideas. They are fire, which can either destroy or give light. How we use them is up to us.
Conroy didn't say this, but books also are important agents of democratic ideals. It is no accident that when tyrants want to control people, they ban or burn books. Books provide the means for the nearly the whole population - not just the elite - to be educated and empowered to think critically. A large middle class was impossible before Johannes Gutenberg invented moveable type.
It was, of course, theologically important that Gutenberg's work made the Bible available to the masses. That contributed to the Reformation. But it was perhaps more important for the creation of our modern (or now post-modern) world that Gutenberg's work allowed the whole garden of human ideas to be harvested by those masses.
When first lady Laura Bush opened the National Book Festival, she said a "good book is like an unreachable itch. You just can't leave it alone."
However inelegant her way of putting it, that's true. But her focus in the remark was too narrow. Books indeed can absorb us and take us away. But they are far more than items of personal escape.
When I think of my own book, a collection of columns called "A Gift of Meaning," I like to imagine that in a small way, I have joined my voice with the huge chorus of voices that books let us hear. I tell myself immodestly I am helping to undergird civilization. That's the job of all writers. Our job as readers is to discern gold from fool's gold and to celebrate our fortune to live when books are so widely available.
Every weekday JewishWorldReview.com publishes uplifting articles. Sign up for the daily JWR update. It's free. Just click here.
JWR contributor Bill Tammeus' latest book is "A Gift of Meaning." (Click HERE to purchase. Sales help fund JWR. ) To comment, please click here.
© 2003, All rights reserved Reprinted by permission, The Kansas City Star