<!- end inthis -->
Jewish World Review August 26, 2003 / 28 Menachem-Av, 5763

The sage and his 'special' friend

By Rabbi Shimon Finkelman

http://www.jewishworldreview.com | In the winter of 1989, a son was born to Rabbi and Mrs. Baruch Rabinowitz of Ditmas Park, Brooklyn. The child, Nota Shlomo, was born with Down Syndrome.

In the years that followed, Rabbi Avraham Pam, dean of Brooklyn's Mesivta Torah Vodaath, one of America's premiere institutions of higher Jewish learning and one of this generation's greatest Torah luminaries, developed a deep attachment to the child. He also agreed to act as Nota Shlomo's sandak, godfather.

A LOFTY SOUL

When Nota Shlomo was past the age of four, his father began taking him to shul (synagogue) on Shabbes (Sabbath) at the rabbinical school. Nota Shlomo did not disturb the praying; instead, he would circle the perimeter of the Torah Vodaath sanctuary with quick steps, again and again. Someone suggested that perhaps this was not in keeping with k'vod hatefilla (respect for prayer). Rabbi Pam disagreed. "Perhaps this is his way of praying," he said, for he perceived that Nota Shlomo possessed a lofty neshoma (soul). "If it's not really disturbing, we should not stop him."

Sometimes during prayer, Nota Shlomo would place himself to the right of the aron kodesh (holy ark) with a Tehillim (Psalms) in hand and shake to and fro, lift both his hands upward and make sounds as if he was praying. Rabbi Pam mentioned this in a public address, and commented that one cannot know what such a child accomplished with his "prayer." Similarly, when Nota Shlomo hurried to open the aron kodesh prior to the Torah reading, Rabbi Pam remarked that, certainly it was of great significance for the congregation that he was the one performing this honor, though what Heavenly ramifications this has is beyond us.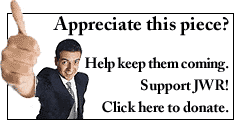 For a few years, Nota Shlomo's standard greeting to everyone in shul was, "Gut Shabbes [Good Sabbath] — what name?" Rabbi Pam would respond, "Gut Shabbes, Nota Shlomo; my name is Avraham." For a few weeks, Nota Shlomo said, "Gut Shabbes, Avraham," which, of course, was more than a bit disconcerting to Rabbi Rabinowitz.
One day, Rabbi Rabinowitz showed his son a picture of Rabbi Pam and asked him, "Who is this?" When Nota Shlomo responded, "Avraham," his father said, "No, this is Rav [Rabbi] Pam." They practiced saying "Rav Pam" a number of times, after which Rabbi Rabinowitz told his son, "So next time you say Gut Shabbos, it's, 'Gut Shabbos, Rav Pam.' "
The next Sabbath, when Rabbi Pam said, "Gut Shabbes, Nota Shlomo, my name is Avraham," Nota Shlomo responded, "No, not Avraham — Rav Pam!" Rabbi Pam laughed and with genuine happiness exclaimed, "Oh, he is a smart one!" Rabbi Rabinowitz recalls that Rabbi Pam looked for every opportunity to point out Nota Shlomo's progress and to praise him for his accomplishments.
A HEAVENLY SIGN
Rabbi Pam took seriously ill in the winter of 1997, and underwent major surgery. On the seventh day of Passover that followed, Rabbi Pam prayed, as usual, at Torah Vodaath. As a rule, no one, neither adults nor children, would disturb the sage during prayer or krias haTorah (the Torah reading). If someone, even a child, wanted to speak to Rabbi Pam, he would wait until the conclusion. Thus, it was very unusual when on that Passover morning, Nota Shlomo approached Rabbi Pam between aliyos during the Torah reading, shook his hand, and then pointed to a shtender (lectern) nearby on which two holy books and what appeared to be a pamphlet were lying.
PARENTS OF 'SPECIAL' CHILDREN HAVE SACRED MISSION
(Excerpted from an address by Rabbi Pam to parents of "special" children)

"I am here as a grandfather, a grandfather of a special child, the kind of child this meeting is all about. I would like to share with you the experience of our family — thank G-d, a very positive experience.

"...When the oldest daughter (i.e. the child's oldest sibling) heard that this baby was a special child, she remarked with enthusiasm, "We will love her, we will raise her, we will take care of her,' and that was the feeling of the entire family. And Miriam is, indeed, a very popular member of the family, much loved and cared for, the center of attention, who, in turn, brings great joy into the mishpacha, extended family. She has her limitations, naturally, but with all that, she is a delightful child, a happy child, a well-adjusted child, sociable, comfortable in any setting, in school and among friends... I think it's all due to the attention, love and care given her by my daughter-in-law and son primarily, as well as her siblings and the entire family — and of course, Heavenly help.

"I have heard that some women in similar situations have asked, 'But why me?' In other words, these women understand that the Master of the Universe creates all sorts of souls — 'but why me?' is their question.

"I have never heard the mother of a brilliant child ask, 'Why me?' We don't question the Divine's judgment when He sends us a gifted child. [By the same token,] we should not question Him when, in His Divine wisdom, He chooses to send the special child to our family. Perhaps He did this because He wanted to entrust his or her care to a family that is worthy of the trust, that will take good care of it, with love and affection, and give fullest attention to its development. This is a mission with which the family has been entrusted by the Master of the Universe — why question it?

"... I watch Nota Shlomo Rabinowitz run around the shul on Shabbes with such joy — I feel that this is his form of service of the Divine. And as Rabbi Rabinowitz says, the Master of the Universe accepts and treasures every form of Service, and coming from such a child, a truly lofty soul, I feel this is a true expression of his soul.

"You see the same in all these children. They have very sensitive, very intense feelings. Their souls, like all souls, are radiations of the light of Divine Presence, which shines through them.… You look at these children and you see their souls shining through — literally."
Thinking that the child wanted to hold a book, Rabbi Pam picked one up and tried to hand it to Nota Shlomo. But Nota Shlomo shook his head, "No!" after which Rabbi Pam tried to hand him the second book, but again Nota Shlomo refused to accept it. Rabbi Pam then held out the pamphlet to Nota Shlomo, who accepted it, smiled and handed it back to Rabbi Pam, who placed it back on the shtender. Nota Shlomo was obviously unhappy with this and exclaimed, "No, no, no!" The entire scenario was repeated again with Nota Shlomo refusing to accept each of the two books, and finally accepting the pamphlet.
This time, the child pointed to the pamphlet before handing it back to Rabbi Pam. At this point, Rabbi Pam smiled broadly and patted Nota Shlomo's hand as if to thank him, and left the pamphlet on his own shtender. After prayers, someone asked Rabbi Pam what had transpired, but Rabbi Pam evaded answering.
A few months later, on a summer morning, Rabbi Rabinowitz approached Rabbi Pam after Shacharis prayers to discuss something. As he began to walk away when the conversation ended, Rabbi Pam said, "Al timna tov mi'ba'alau — Do not withhold good from its rightful recipient [Proverbs: 3:27]. Your Nota Shlomo is so precious — I have to tell you a story that happened with him." Rabbi Pam proceeded to relate what had happened on the morning of the seventh day of Passover and then explained:
When he had taken ill that winter, he decided to undertake an additional study session as a zechus (source of merit) for his recovery. Rabbi Pam was undecided as to what form of study to pursue. His choices were: a tractate of Talmud, an order of Mishna, or the Chofetz Chaim's works on guarding one's speech. To his mind, each choice had specific merits that would seem to make it an ideal selection for such a purpose.
For weeks, Rabbi Pam could not resolve this matter. He was determined to make a decision, come what may, by the close of the seventh day of Passover. On that morning in the sanctuary, Nota Shlomo refused the two books offered to him by Rabbi Pam — but he happily accepted the pamphlet, which was the yearly calendar for the study of the Chofetz Chaim's works. The second time, Nota Shlomo had even pointed to the Chofetz Chaim's picture on the cover before handing it back. Rabbi Pam took this as a Heavenly sign that he should undertake the study of the Chofetz Chaim's works.
"You should know," Rabbi Pam told Rabbi Rabinowitz, "that as a result of my decision, the students of our beis medrash and of Beis Medrash Elyon (in Monsey) have also undertaken the study of guaarding one's speech — and this is all because of Nota Shlomo."
REJOICING WITH THE TORAH
For most Down Syndrome children, singing and dancing have special meaning. For Nota Shlomo, the religious festival of Simchas Torah is a highlight of the year.
When Nota Shlomo was almost eight years old, his grandparents bought him a child's Torah scroll to hold on Simchas Torah. Throughout the night and day in shul, he held the Torah tightly to his bosom, displaying an attachment that was cause for wonder. Only with great encouragement did he relinquish the Torah from time to time and dance.
On the morning of Simchas Torah when the Torah reading commenced in the sanctuary of Torah Vodaath, Nota Shlomo approached the sexton and offered him his Torah scroll to use for the Torah reading. The gabbai politely refused the offer, but Nota Shlomo continued to ask that his Torah be used. And though his father instructed him to return to his seat, the child returned a number of times to again make his request.
Finally, Rabbi Rabinowitz told his son quietly but firmly that the congregation will not use his Torah, and that he should return to his seat and sit quietly.
Rabbi Pam, who was sitting in his regular seat only a few feet away, overheard this. He motioned for Nota Shlomo to come over to him. Rabbi Pam spoke to the child in a whisper for less than a minute and succeeded in calming him. Nota Shlomo happily returned to his seat. But as the service began to wound down, Nota Shlomo became a bit anxious. Every few minutes he asked his father how much time was left until prayers would end.
As soon as the service ended, Nota Shlomo said, "Abba, [Daddy] now my turn." He then took his imitation Torah to the bima, put it down and said, "Rabbi Pam said that now my turn."
Rabbi Rabinowitz approached Rabbi Pam, who explained, "I told Nota Shlomo that right now we are using the big Torah scroll, but after prayers we would do more leining [reading] from his Torah and that we will call up people to the Torah" to bestow "honors" on them.
And so after most of the congregants had left, Nota Shlomo's imitation Torah was opened with some fifteen people crowded around, three people were called up by name for their "aliyos". After each man pretended to recite the blessing over the Torah, Nota Shlomo, standing on a chair, proudly "read" from his Torah. When the third "aliya" was completed, two men were given other "honors." Then, the Torah was returned to Nota Shlomo and an enthusiastic dance ensued.
One Shabbes afternoon, Nota Shlomo walked home from his Pirchei youth group alone, which involved crossing three streets. His parents were very concerned, especially when they spoke to him and he insisted that he was "big enough" to cross streets by himself.
His father told him, "Nota Shlomo, whenever we have an important question, we seek input and advice from Rav Pam. We're going to Rav Pam and he will decide whether or not you are old enough to cross the street alone."
They came to Rabbi Pam and Rabbi Rabinowitz said, "Nota Shlomo feels that he is big enough to cross the street by himself, but his parents feel that he should not cross. What does the Rosh Yeshivah say?" Rabbi Pam smiled and took the child's hand in his own. "Nota Shlomo, you are very big," he said kindly, "but in order to cross the street, you must be even bigger. G-d willing, the time will come when you will be able to cross the street alone — but not yet."
Nota Shlomo accepted Rabbi Pam's decision happily and said, "Thank you." From that day and on, if someone asked Nota Shlomo if he crossed the street by himself, he replied, "Rav Pam said 'No!'"
"RAV PAM MISSES HIM"
The last years of Rabbi Pam's life, when walking was very difficult for him, a minyan (unofficial congregation) would gather in his house for all Sabbath and holy days prayers. Rabbi Rabinowitz would bring Nota Shlomo for certain prayers. And Rabbi Pam would always seat the boy to his immediate left. If someone else was already occupying the seat when the Rabinowitzes walked in, Rabbi Pam would have Nota Shlomo stand next to him. Rabbi Pam would greet Nota Shlomo with a hug and the child would always ask, "How's Rav Pam?"
As time went on, the size of the minyan grew to the point that the overcrowdedness in the Pams' small dining room area made it stuffy and unhealthy for a man in Rabbi Pam's condition. With great reluctance, Rabbi Pam permitted that a sign be hung on the front door which stated: that though he would love to have everyone join the minyan, his medical condition no longer allows for it, and that if the sign is hanging, it means that there is already a sufficient number of participants inside and everyone is requested to pray at "one of the good battei madrash in the neighborhood."
As a result, Rabbi Rabinowitz no longer came — until he was contacted by Rabbi Pam's devoted grandson, Reb Binyamin, who explained that Rabbi Pam had made it clear from the outset, that the "regulars" who were fixtures at the minyan should continue coming even if they found the sign hanging.
"And my grandfather misses Nota Shlomo," R' Binyamin went on. "He misses seeing him and he misses the joy that he brings to him. So please make sure to bring him."
That Shabbes afternoon, when Nota Shlomo entered the Pam residence, he ran straight for Rabbi Pam, grabbed hold of his legs and hugged him. And Rabbi Pam responded in kind, holding the child close to him. Someone attempted to get the child away, for instructions had been given that to prevent any passing of germs, no one was to shake Rabbi Pam's hand. But Rabbi Pam told the person, "For him [Nota Shlomo], it's O.K."
Nota Shlomo let ago, took a step back and noticed how visibly ill Rabbi Pam appeared. (He had been discharged from the hospital only a few days earlier.) "Why Rav Pam so weak?" he wanted to know. "Why am I so weak?" Rav Pam responded softly, a slight smile on his lips. "What do I know? Ask the Ribbono shel Olam[Master of the Universe]."
(Rabbi Pam never uttered a word of complaint over his afflictions and almost constant pain. He told a grandson that he felt such gratitude towards the Divine for the kindness which He had shown him throughout his life, that he found it difficult to even acknowledge that he was in pain.)
Nota Shlomo looked upwards and said, "G-d, why Rav Pam so weak? Make him all better. Give him refua sheleima[complete recovery]!"
Rabbi Pam took hold of the boy and said with emotion, "Nota Shlomo, may the Divine answer your prayerss and grant us both a refua sheleima, so that we can together go to greet Moschiach tzidkeinu, bimheira v'yameinu, Amein [the Messiah]."
In June, when Rabbi Pam was again hospitalized, Nota Shlomo drew a picture of someone in bed and wrote, "Dear Rav Pam, feel all better, refua sheleima. Love, Shlomo." When the letter arrived in the mail, Rebbetzin Pam brought it to Rav Pam and read it to him. Rabbi Pam remarked that he derived an enormous amount of joy from Nota Shlomo and he instructed his grandson to inform the child that he had received the letter and that he appreciated it. "But tell him," he said, "that his name is not plain Shlomo — it is Nota Shlomo."
The morning of Rabbi Pam's funeral, by which time the Rabinowitz family had heard the tragic news, Rabbi Rabinowitz arrived home from morning prayers to find Nota Shlomo sitting on the porch. He said, "Rav Pam sick, Rav Pam hospital, Rav Pam died. Now Rav Pam happy." He then marched into the house, grabbed a Chumash (Bible) and said, "Me learn Chumash for Rabbi Pam." Each day of shivah, (seven-day mourning period) he sat for a while studying Chumash and to this day, when he remembers, he studies Chumash in the merit of Rabbi Pam's soul.
Every weekday JewishWorldReview.com publishes inspiring reading material that will uplift you. Sign up today for the daily JWR update. It's free. Just click here.
Rabbi Shimon Finkelman is a religious studies instructor at Yeshiva Darchei Torah in Far Rockaway, NY, and the author of the just released book "Rav Pam: The life and ideals of Rabbi Avrohom Yaakov Hakohen Pam", from which this was excerpted (Sales of this book help fund JWR).
Comment on this article by clicking here.
© 2003, Mesorah Publication, Ltd. The article first appeared in the Jewish Observer monthly magazine