Jewish World Review Oct. 3, 2003 /7 Tishrei, 5764
On visualization and vision during the Days of Awe
By Toby Klein Greenwald
And then I realized what the Creator wants from us.
http://www.jewishworldreview.com | Dr. Gerald Epstein, author of "Healing Visualizations and Healing into Immortality, "writes in the latter, "The invisible reality is synonymous with what some call the spiritual reality…The invisible reality is composed of many levels or many worlds, all of which are concretely real."
I wonder about the difference between "visualization" and "vision". On the surface, it would appear that the first is something that we do ourselves, through quiet concentration and deep breathing. The second, one would think, is a gift from G-d that is sent to us, like to a prophet or a holy person.
These are questions that I ponder after the fact. While I was in the experience where these two elements met and meshed, the morning of the second day of Rosh Hashana, all I could ponder was the pain of the Jewish people. It was during one of the last shofar blowings during the repetition of the Amida prayer. Last year, during the shofar blowing signally the end of Yom Kippur, I remember visualizing all the Jewish people throughout the world standing in silence, listening to that sound together. It was a haunting vision.
This year, I experienced a different visualization as I stood there with closed eyes and bowed head. At first, standing between two of my daughters, I thought about my mother, of blessed memory, who passed away earlier this year, and how I used to sit by her side in shul, and I felt her presence and that she was happy to see me with my family.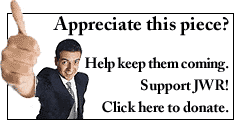 Then the sense of presence expanded to include others. I saw, in my mind's eye, several of the people who had been murdered by terrorists this last year. They were looking down from above, listening quietly with us to the blast of the shofar, and as I listened, their ranks began to grow. They stood there silently, hearing the shofar with us. They looked whole and healthy, because it was only their souls, and they looked pensive, but at peace. I saw citizens and soldiers. I saw David, and Rachel, and Lt. Daniel Mandel in his army beret, and Koby Mandell in his bar mitzva yarmulke. I saw yeshiva students, and rabbis, and the father of our gardener, and our dental hygienist. I saw Ruti's husband and my student's three siblings and parents. I saw babies, and they weren't crying.
I also saw beyond the last few years. I saw the ranks begin to swell with Jews from the Holocaust and the Inquisition and from throughout history, whenever they were killed for being Jews. They were all present there, with us. And they were all silent.
As the hazan and worshippers began to sing, "Areshet sefaseinu" - "May the request of our lips be pleasant before You," I felt a shiver go through me. It seemed like a sign that my visualization was a true vision and not just my imagination, though our imaginations are also concrete. I felt that, together with us, the souls above were imploring G-d.
There is a Talmudic dictum that "Since the destruction of the Temple, prophecy… is given to children and fools." But I think every vision-type experience is a form of prophecy, and I don't mind the implication, for we are all childlike to the Almighty. And we are all fools, of a sort. We use expressions like "above" and "heaven", not having a clue what we are really talking about. We scamper about our daily lives, dealing with paychecks and plumbing, arguing over who will wash the dishes and negotiating the last thousand dollars on a house, as if our lives depended on all these things. They are necessary parts of our lives, but at the end of the day, they are ephemeral, more ephemeral than each human being, who is, as described after the "Unesana Tokef" prayer, "…like a passing shadow…like flying dust…like a passing dream." The trick is, when dealing with mundane matters, to use our operative energy, not our spiritual energy.
The first day of Rosh Hashana I left shul in the middle with a coughing fit, and outside saw the husband of a friend of mine, going home from an earlier minyan. He stopped to wish me a good year and told me, "You'll hear it anyway. I heard it from the guards at the gate. There was a pigua [terror attack] in Negahot. A baby and a man were killed." I said to him, "There is no longer any complete simcha [joy]. I think that we can do away with breaking the glass under the chupa [wedding canopy]. It is meant to remind us, in the midst of our joy, that we should feel sadness for the destruction of the temple. But we don't have to break a glass anymore. Our lives are being shattered every day."
"No," he said, "we do have to break the glass, with the anticipation that some day we will have to break it only to remember, not because we are living it, and with the hope that some day there will be redemption and we won't have to break it anymore. The alternative," he said, "is a return to Warsaw," his meaning being that whatever the difficulties, being sovereign in our own land is preferable to the alternative.
And then he added, "Do you know why it says that Aaron, after the death of his sons, was silent? According to Rav Shlomo Zalman Auerbach, as I heard from Rav Aaron Bina, and as I understand it, what we should learn from that is not the silence of not asking the question, but the silence of, at certain times and under certain circumstances, making a purposeful decision to not even consider the question." I opened the palms of my hands and said, "This is how I feel. As if for me, a private person, all that is left is to speak to G-d."
And then I realized that that is what G-d wants from us. To open our palms and say, "We are in Your hands. If we thought we had some control over this world, we were wrong. We do our best, but at the end of the day, we don't have control over our children's behavior, or the stock market, or the evil that someone else is committed to perpetrating." This is the message of the words that follow the shofar blowing - that we are ultimately dependent on G-d.
If that is G-d's message, it is a hard way to learn it, but maybe we have had to learn it this way, because we didn't learn it the other way. The other way is to shout in appreciation as loudly as we shout in pain, like my husband did once in western Canada, when we stood before a magnificent waterfall and he cried out, "Ma rabu ma'aseha Hashem." "How great are your acts, O L-rd."
Let us resolve to not just go through the motions of saying the appropriate blessings over our delicious food, our beautiful clothes, and the birth of a new child, but to shout it, to wail our love and thanks and amazement as loudly as we wail our pain, to be totally in the moment and aware of the wonder, to fill our lives with the acknowledgment of the greatness of G-d's acts.
The visualization of the Jewish people who were torn from us, that I experienced on Rosh Hashana, meshed with the vision of the Jewish people standing silent, listening raptly, with us, to the shofar. Let us pray that the "invisible reality" of a better world becomes real and that, in the coming year, our silence will be turned to song.
Sign up for the daily JWR update. It's free. Just click here.
JWR contributor Toby Klein Greenwald is a journalist, a community theater director and the editor of WholeFamily.com. She lives in Efrat. To comment, please click here.
© 2003, Toby Klein Greenwald