Jewish World Review Sept. 30, 2003 / 4 Tishrei, 5764
After 3 years, Arabs becoming disillusioned with intifada, Arafat
By Soraya Sarhaddi Nelson
Did Sharon's strategy actually work?
http://www.jewishworldreview.com | (KRT) RAMALLAH — When the current Palestinian uprising began three years ago Sunday, Imad Mustafa threw rocks at Israeli soldiers in hopes of forcing them out of the West Bank forever.
Today the teenager's ambitions are more modest: persuading Israeli soldiers to grant him permission to travel to university classes in the Palestinian city of Nablus, 31 miles to the north.
"It's not good we have this suffering, although every occupation needs its resistance," said Mustafa, 19, halfheartedly defending the uprising he once fervently supported.
"We wasted three years for nothing," interrupted a fellow permit seeker, Mahar Tarhir, who stood in line behind Mustafa at the Israeli military liaison office on the outskirts of Ramallah. "This uprising didn't accomplish anything," complained Tarhir, 25, an aluminum store owner whose business is separated from his home by an Israeli checkpoint born of the uprising. "Now we often need to spend nights away from our homes if we want to get to work."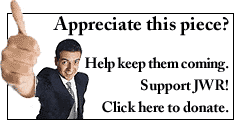 Anger and disillusionment have replaced the fighting spirit that had propelled the Palestinian movement seeking an end to Israeli control of the West Bank and Gaza, which Israel captured in its 1967 after being attacked by its Arab neighbors.
Many Palestinians blame Yasser Arafat and his Palestinian Authority for allowing the popular uprising to evolve into an unwinnable armed conflict between extremist groups and the Israel Defense Forces, grinding on from year to year as Israel steadily tightens its military grip on Gaza and the West Bank.
"There's no vision, no strategy, no leadership," said Sari Nusseibeh, formerly the Palestine Liberation Organization's representative in Jerusalem and president of the al Quds University there. "The whole thing just went haywire."
Critics say Arafat's government inflamed passions at the start of the uprising, but the Palestinian Authority's failure to establish achievable goals for the movement allowed it to fall in the hands of the militant Islamic groups Hamas and Islamic Jihad, whose dual ambitions of destroying Israel and the Palestinian secular government have defined the uprising ever since.
Arafat's Fatah political party countered the militants by introducing an armed faction of its own, the al Aqsa Martyrs' Brigades, only adding to the death and destruction. Palestinian terrorist attacks and Israeli military reprisals have claimed more than 3,000 lives in three years and left swaths of the West Bank and Gaza Strip in ruins.
The mistake, along with endemic corruption in the Palestinian Authority and his failure to boost living standards, cost Arafat dearly. An April poll by the Jerusalem Media and Communication Center found that only 21 percent of Palestinians still considered him their most trusted leader, a stark contrast to the 88 percent who voted for him to be their president in 1996. Moreover, 1 in 3 of the Palestinians surveyed in April didn't trust any Palestinian leader, according to the poll of 1,201 people, which had a margin of error of 3 percentage points.
At Ramallah's main square, where a prominent Arafat billboard has been replaced with an advertisement for cellular phones, street vendor Abdul Majid, 40, could barely curb his anger at the Palestinian leader and the government for allowing the uprising, or "intifada," to drag on.
"The Palestinian people sacrifice themselves and the Palestinian leaders fail to use those sacrifices to further our goal," said the vendor, who refused to give his last name for fear of retribution from armed Fatah loyalists patrolling the streets. "They planned to remove the Israeli occupation, and now the most we can hope for is to remove checkpoints."
The Palestinian Authority, aware that the uprising has backfired, has spent the past five months trying to regain control, Nusseibeh said.
"There's a serious attempt to establish some law and order and get their act together," Nusseibeh said.
He and other leading Palestinian intellectuals took out a full-page advertisement Thursday in the Arabic-language newspaper al Quds in Jerusalem, calling on the incoming prime minister, Ahmed Qureia, and his soon-to-be named Cabinet to lay out steps and goals to end Israeli occupation and achieve an independent state.
"If you go around asking people to lay down arms with no guarantees of where things are headed, that's not going to work," Nusseibeh said. "We have to make our commitment to the settlement of peace clear and unambiguous to everyone, including ... the Israeli people. We need to make clear that it has costs, it has benefits and in order for us to achieve it, we must lay down arms."
Every weekday JewishWorldReview.com publishes what many in Washington and in the media consider "must reading." Sign up for the daily JWR update. It's free. Just click here.
Comment by clicking here.
© 2003, Distributed by Knight Ridder/Tribune Information Services