Jewish World Review Sept. 26, 2003 / 29 Elul, 5763

Lori Borgman
Boundaries disappear, society pays the price
http://www.NewsAndOpinion.com | They're not being deprived of food, shelter and clothing. Nor are they being deprived of toys, computer games and television. Kids are being deprived of boundaries.
One of the joys of coming of age used to be pushing against the boundaries. The delight of inching toward adulthood was nudging your toe right up against the big black lines that bellowed, "No, not yet, wait just a few years longer." Now, for many, the lines have faded, and the boundaries have fallen.
Boundaries are an integral part of the paradox of freedom and form. Freedom and form continually jockey for power. That balance of power effects everything we do. As a nation, we have a multitude of laws (and manage to add to them every day) that give us form as a republic. As individuals, we have a multitude of freedoms we may exercise within that form. Should our freedom lead us beyond the form, we are likely to get a speeding ticket, a call from an IRS agent, or an invitation to do time in the local lock-up.
The form to a marriage is outlined by faithfulness, respect and monogamy. When excessive freedom causes a husband or wife to crash through that form, the results are predictably painful.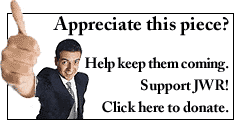 There is also a balance of freedom and form to parenting. Ideally, parents outline the form, delineate the boundaries of right and wrong, acceptable and unacceptable, and allow children the freedom to play, create, imagine and mature within that form.
An example of freedom and form out of sync would be the child with minimal parental supervision, unrestricted access to television, movies and music, a penchant for disrespect and a rancid vocabulary that is laughed at instead of purged.
An example of freedom and form tied in knots would be the mother on a talk show boasting that she encourages her 15-year-old daughter to have her boyfriend for overnight visits rather than go to a sleazy motel. The mother prattles on, proud of her permissiveness, while the girl sits there looking hard, hurt and trance-like. A vivid picture of freedom without form.
Perhaps the most poignant example of what happens when we practice all-freedom-all-the-time would be the three, four, seven statistic. Today, nearly three out of 10 white babies are born to single mothers; four out of 10 Hispanic babies are born to single mothers; and seven out of 10 black babies are born to single mothers. Three, four and seven children will deprived of any form resembling a father. This lack of form puts those three, four and seven at greater risk for . . well, you know the risks. We've all heard them so many times, we can recite them in unison.
If this were a boxing match between freedom and form, a ringside announcer would be screaming that form is flat on the floor with both eyes swollen shut, a cauliflower ear and a bloody nose. Freedom, the announcer would shout, is dancing circles, ready to thrust a gloved fist in the air and declare victory.
But freedom and form aren't opponents. They are more like allies constantly striving for a delicate and diplomatic balance.
Freedom without the restraint of form is costly. It costs us as a country, as a culture, as a community, as couples and as families. Resurrecting form begins with creating boundaries.
Boundaries start with simple things like bedtimes, curfews, expectations for behavior, standards for entertainment and a few hot button issues parents are willing to take a stand on.
If we continue erasing all the boundaries, kids won't be the only ones deprived.
Enjoy this writer's work? Why not sign-up for the daily JWR update. It's free. Just click here.

JWR contributor Lori Borgman is the author of I Was a Better Mother Before I Had Kids. To comment, please click here. To visit her website click here.
09/19/03: Easy (bike) rider
09/12/03: Got Mom?
09/05/03: S'Mores Maker threatens all we hold dear (and gooey)
07/25/03: Private journals, public records
07/25/03: Star appears bright-eyed, bushy-tailed
07/18/03: Girls pool talents for commercial success
07/11/03: Summer; the living is easy
07/03/03: Terrible twos make terrific workout
06/27/03: Emergency a matter of definition
06/13/03: A Father's Day roast for Mother Goose
06/05/03: Good examples of bad parenting
05/23/03: Faulty equations on the love calculator
05/16/03: Busted for Oreos!
05/09/03: Mom plus shipping equals excitement
05/02/03: Mom shudders at thought of the m-a-l-l
04/21/03: Mother Confessions
04/11/03: Husband snoring: Hit or mist
04/04/03: Flip flops hashed at the lunch table
03/28/03: Bare facts on protesters
03/21/03: Madonna: Like an Author
03/17/03: Mom develops rapport with son's answering machine
03/07/03: The call for courage
02/28/03: My relationship with Mister Rogers
01/31/03: Mom pushes memories out the door
01/24/03: Picture this! Human 'beans'
01/10/03: Password, please!
12/31/02: Who it was a good year for
12/06/02: Radio show guarantees family-size audience
12/02/02: High-seas adventure would enlist few takers today
11/15/02: Frozen turkey makes cook chicken out
11/15/02: What's going on with "going out?"
11/01/02: The crazy mind of middle-age
10/25/02: Relationship rooted in willow talk
10/18/02: The challenge of being spontaneous
10/11/02: No wheels, no keys, no problem?
10/04/02: Lessons of a childhood survivor --- my children's
09/20/02: "Cutting the Cord" to the Tube
09/13/02: Over there
08/30/02: The Last One Left
08/23/02: Rare sighting made on the patio
08/16/02: Kids get reality paycheck
08/08/02: We look like this . . . no, Kidman!
08/02/02: We should be a nation of 'nuts'!
07/26/02: Hold your applause --- please!
07/19/02: Greed and Mints on the Pillows
07/12/02: Remodeling: Blueprint for Disaster
07/08/02: The Botox wrinkle
06/28/02: One perfect day
06/21/02: Flush with excitement
06/14/02: The Ways a Father Says "I Love You"
06/07/02: Garage Sale Treasures
05/31/02: No Pudgy Hour at the gym
05/19/02: Ozzy, if you come for dinner, bring change
05/19/02: Instant Messaging and LOL
05/10/02: Some mothers get something more
05/03/02: I Nudge, Therefore I Am
04/25/02: Motherhood is seasonal work
04/19/02: Paper trail to college
04/12/02: What to cook or not to cook
03/31/02: Mom and Dad Break Curfew
03/22/02: Introducing P.P.M. (Partners Per Month)
03/15/02: Birth of a Pothole
03/08/02: When Enron Momma gets mad
03/01/02: Little hope for bookaholic
02/22/02: Wrestling with prejudice
02/15/02: Say What?
02/08/02: Kitchen intelligence
02/01/02: Age-old words
01/25/02: Abortion: Switching Sides
01/18/02: Kids, take note
01/11/02: The heart-stopper e-mail
01/04/02: The slightly sunny side of 2001
12/28/01: The Way Things Work
11/30/01: The Leftover Shuffle begins
11/27/01: Glasses bring age into focus
11/16/01: A different portion of Thanks
11/09/01: The Next Stage of Parenting
11/01/01: Of boys and patriotism
10/26/01: College Son the Invisible Man
10/19/01: Out of the closet ... and into the school
10/12/01: A Parent's Guide to Dating
10/05/01: "Taking Care of You"
09/28/01: Time indivisible
09/24/01: Refueling capitalism
09/14/01: A time to mourn
09/07/01: Lack of modesty stirs the troops
08/31/01: Scholarship search an education
08/24/01: The test for parents
08/17/01: Immodest proposals
08/10/01: Trying to R-r-r-re-re-relax
08/03/01: It may be shabby and chic, but it ain't cheap
07/20/01: Bride showered with sage advice
07/13/01: Baby Bear Finds Driving "Just Right"
07/06/01: Pale at the Thought of Bronze
06/29/01: A Dog's Best Friend
06/22/01: Rethinking fatherhood
06/14/01 Don't forget to lock the door
06/07/01 How grandma punishes her kids
06/01/01 Hearing voices
05/25/01 Cyborgs for Better or Worse
05/18/01 The death of Common Sense

© 2001, Lori Borgman