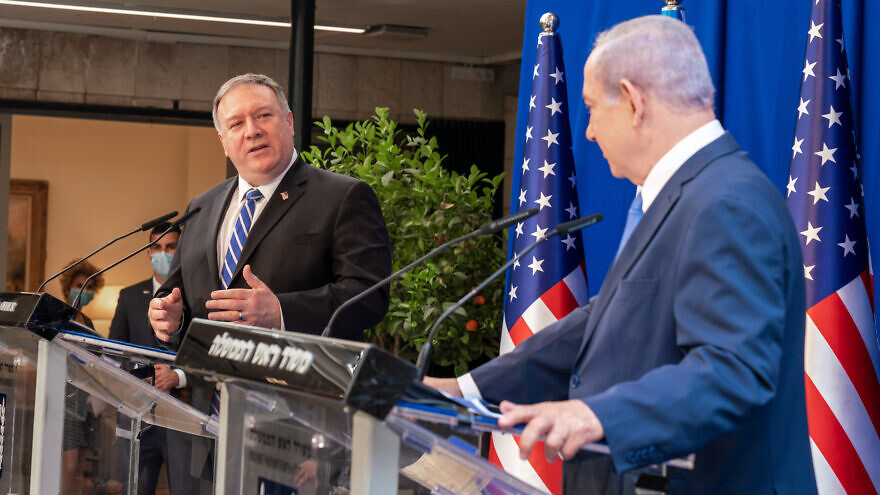 Republicans did their best last week to highlight the presence of a pair of anti-Israel figures at the Democratic National Convention. But in a stroke of irony, this week the Democrats are, among other things, complaining about the way the Republicans are trying to highlight their pro-Israel credentials.
There's no real symmetry between the dustups over the Democrats' flip-flops over their relations with radical BDS activist and prominent anti-Semite Linda Sarsour, and the GOP's decision to have U.S. Secretary of State Mike Pompeo speak to his party's convention in an address taped in Jerusalem. Nor should either be compared with the fact that, to their credit, the Republicans bounced a scheduled speaker from their program who had been found to have tweeted out anti-Semitic conspiracy theories. The contrast between these kerfuffles is interesting because it raises the question of whether and how concerns about Israel and anti-Semitism should impact the decisions of voters.
Sarsour's presence, as well as that of an Islamist imam, at a DNC daytime forum was outrageous. The real problem, however, was that Joe Biden's campaign tried to have it both ways — first condemning and disassociating the candidate from her and then apologizing to her supporters for being "insensitive" to their feelings.
Nevertheless, Pompeo's speech raises legitimate questions about a sitting cabinet member engaging in political activity and doing so while using an allied country as a backdrop.