<!- end inthis -->
Glenn Reynolds Archives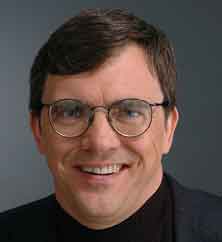 • 08/17/20 Back to the future in policing? Civilian militias in American cities
• 08/03/20 In 2020, anything's possible. New government intelligence might prove alien life is, too. SERIOUSLY
• 06/30/20 When Black lives matter to Dems, and when they don't
• 06/08/20 This is huge, but in a sense nothing new: We were launching people into orbit over 50 years ago, after all. But SpaceX is doing it for much less, and that's revolutionary
• 05/10/20 Will these learned coronavirus lessons be ignored?
• 04/27/20 Stop asking us for sacrifices without empathy and humility
• 02/10/20 Campus leaders couldn't care less about racial progress
• 02/03/20 Have you hugged a fracker today? Our oil expansion keeps us safe from Iranian meddling
• 11/29/19 Dems shouldn't be surprised when another election passes them by
• 11/04/19 Should Trump get a third term if he's impeached and acquitted? Hmmmmm ...
• 10/13/19When attention gets monetized, it's up to consumers to make reasonable limits on the supply
• 09/23/19 Climate change is a major talking point in the Dem presidential primaries. When will they pay attention to the solution that actually works?
• 07/29/19 American media and politics today focus on divisions and wounds. But what I witnessed after a fatal traffic accident shows we're better than that
• 03/06/19 Higher education has a gender problem: Men
• 02/11/19 Understand class warfare to understand the news
• 11/24/18 Donald Trump must bust Facebook, Amazon, Netflix, Google monopolies like Teddy Roosevelt
• 11/01/18 Sorry Dems, your political correctness will cost you
• 10/15/18 Brett Kavanaugh will bring change to the Supreme Court, but maybe not what you think
• 09/03/18 Hypocritical politically motivated feminism is killing #MeToo. Just ask Keith Ellison
• 07/23/18 Pols and bureaucrats are America's ruling class and they should start paying a price for failure. Accountability isn't just for little guys
• 07/02/18 America's coming civil war? It has already begun
• 04/16/18 Looking for 'solutions' to mass killings? Start with punishing failure
• 02/19/18 Most occupational licensing is corrupt and idiotic. People have a right to earn a living and Congress should make sure states don't get in the way
• 01/29/18 2018: What could possibly go . . right? Five possibilities
• 12/20/17 2018: What could possibly go wrong? Five possibilities
• 12/11/17 What happens when police fail
• 12/04/17 Africans are being sold at Libyan slave markets. Thanks, Hillary
• 11/20/17 'Front Row Kids' and values have taken over our courts
• 09/04/17 Legal automation spells relief for lower-income Americans, hard times for lawyers
• 07/25/17 Science is letting us live longer --- but do we want to?
• 06/27/17 Unelected bureaucrats are running our lives: You didn't give these clowns power. They just grabbed it
• 06/06/17 Was Obama administration illegal spying worse than Watergate?
• 05/30/17 Bros are people, too
• 05/24/17 Airline industry's untold story
• 05/08/17 Former Dem Trump about to test party's patriotism
• 04/25/17 If you want my attention, pay me
• 04/16/17 The judge's unimpeachable honesty
• 04/10/17 Who the people?
• 04/03/17 The suicide of expertise
• 03/27/17 Colossal GOP failure and not just on health
• 03/14/17 Former U.S. attorney's petty defiance shows why he needed to be shown the door
• 03/06/17 A 'living Constitution' on the right? The Left should be glad that Gorsuch is an originalist and not a conservative activist
• 02/27/17 Trump and the crisis of the meritocracy: Is the era of stable American government over?
• 01/30/17 Elections matter too much
• 01/23/17 Trump has already delivered
• 01/16/17 Irrational fear of fellow countrymen is spreading
• 01/09/17 Fallout from humiliating the gentry libs
• 12/20/16 Title IX is 'bureaucratic sex creep' gone wild
• 12/12/16 Make D.C. a swamp again: Trump is scaring progressive hipsters away, he should send federal workers after them
• 12/05/16 The right's turn to censor?
• 11/28/16 Men to America --- Thanks for nothing
• 11/14/16 Official safe spaces marginalize Republicans as the 'other' and turn universities into a joke
• 11/07/16 Don't trust Clinton to avoid stupid wars
• 11/02/16 Voluntarily elect an out of control president?
• 09/19/16 We should elect Supreme Court justices
• 09/08/16 The new FBI information suggests Hillary is either criminal, criminally incompetent or both
• 08/29/16 Hillary's email drip-drip-drip continues because she is still hiding something
• 08/22/16 When rulers despise the ruled
• 08/10/16 Are they both trying to lose the White House?
• 07/25/16 Can we ever trust the Dems?
• 07/20/16 After Turkey, an American coup?
• 07/11/16 Why politicians love cities
• 06/27/16 Brexit and Trump v Clinton got you down? The good news is we still know how to fix things
• 06/20/16 Why the president needs to be white, male and Republican
• 06/06/16 Donald Trump is the response to a bullying culture
• 05/26/16 When leaders cheat, followers ... follow
• 05/09/16 Think America can't join the list of history's collapsed great nations?
• 04/18/16 Do we even own things anymore?
• 04/11/16 Hillary acolytes can't seem to grasp that Beltway-insider status doesn't exempt from prosecution
• 04/04/16 Bill Clinton's inadvertent truth
• 03/14/16 Ever wish to be as rich as Rockefeller? You might not want to trade your 21st century life
• 01/20/16 Blow up the administrative state
• 12/3/15 Playing the 'Bill card' against Hillary
• 12/21/15 Dems' terror compassion gap
• 12/14/15 Libs have chosen The Donald as their 'Destructor'
• 11/13/15 After Yale, Mizzou, raise the voting age --- to 25
• 11/03/15 To reduce inequality, abolish Ivy League
• 10/12/15 Mars ain't the kind of place to raise your kids. Or is it?
• 09/28/15 Ignore Trump if you want. But don't deny the lessons of other parts of the world facing an immigration crisis
• 08/21/15 Fast moving bad news builds prosperity
• 08/14/15 Trump indicts America's ruling class
• 08/07/15 Politicos put past before progress
• 07/15/15 When party outsiders feel ignored, a champion appears to take their interests to heart --- or at least sounds as if he does
• 07/08/15 Are happier lawyers, cheaper legal fees on the horizon?