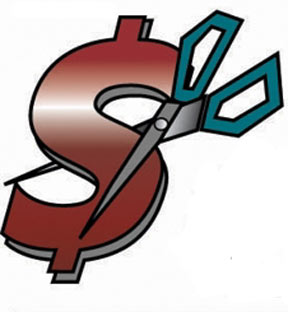 If you shop online, there's a good chance you've bought something on Amazon. After all, it is the world's largest online retailer, and it sells everything from books and beauty products to automotive parts and big-screen HDTVs. Plus, its prices are pretty darn good.
But not everything sold on Amazon is the best deal on the Web. In fact, when Savings.com compared prices on 1,500 popular products it found that other online retailers beat Amazon more than half the time. Plenty of brick-and-mortar stores also offer better bargains on certain products.
Here are nine items you can consistently find for less at retailers other than Amazon.
All prices were checked online August 19, 2014. Price comparisons exclude taxes and shipping costs. Products are ordered alphabetically.
Apparel
Usually Amazon is not the best place to get great deals on clothing, especially on the more popular brand names, says Kristin Cook, managing editor of Ben's Bargains, a Web site that tracks online shopping deals. Amazon rarely marks down its brand-name apparel inventory, and when it does, the discounts seldom top 20%, Cook says.
You're much more likely to get a better price on brand-name clothing from a store that offers coupons or specializes in discount apparel. For example, Amazon recently listed a women's North Face Pitaya jacket for $109.55, but the same jacket was on sale at REI.com for $83.73.
Athletic Shoes
Amazon has great prices on dress shoes, but you'll find better deals on athletic shoes at sites such as Shoebuy.com or 6pm.com (which is operated by Amazon-owned Zappos), says Louis Ramirez, senior features writer at DealNews, a shopping-deals site. Plus, both of these sites have free shipping, and Shoebuy.com offers free returns.
For example, a pair of men's Saucony Ride 6 running shoes were recently $99.95 on Amazon but just $51.99 on 6pm.com.
Batteries
You'll pay less for standard-size batteries, such as AA and AAA, if you buy them in bulk at a warehouse club. For example, Duracell and Energizer AA and AAA batteries are about 15 cents to 20 cents less per battery at Costco and Sam's Club than on Amazon. Even Amazon's AmazonBasics brand batteries are about 20 cents more per battery than the Sam's Club Member's Mark brand batteries. Note: You can find some non-standard batteries, such as rechargeable batteries and coin batteries (for watches), on Amazon for less.
Diapers
The Amazon Mom program is often touted as a good way to save money on your baby because you get a discount of up to 20% on diapers that you subscribe to receive each month. However, you have to have an Amazon Prime membership, which costs $99 a year, to join the Amazon Mom program. And Amazon sells only brand-name diapers.
So even with the Amazon Mom discount, you'll still pay more for brand-name diapers on Amazon than you would for Target or Walmart's store-brand diapers. Plus, Target has its own subscription service that offers only a 5% discount but is free to join. With the discount, you'd pay $23.74 (17 cents per diaper) for a 138-pack of Target's Up & Up brand of diapers. With Amazon Mom, you'd pay $26.39 (19 cents per diaper) for a 140-pack of Luvs - the cheapest brand sold on Amazon when we checked. It might seem like small change, but the difference could add up to significant savings as you go through hundreds or even thousands of diapers a year.
Food
Even with Amazon's Subscribe & Save program, which offers discounts of up to 15% on items you can schedule to be delivered to your home each month, the prices on many of the online retailer's food items don't beat regular warehouse-club prices or sale prices at supermarkets. For example, a 48-pack of Kellogg's Nutri-Grain Cereal Bars sells for about $21 on Amazon. For $1 less, you can buy 72 bars (two packs of 36) at Sam's Club.
And prices on most of Amazon's perishable items offered through its AmazonFresh service in a few West Coast cities are a lot higher than at supermarkets, says Teri Gault, CEO of TheGroceryGame.com, a coupons Web site.
Paper Products
Walmart beats Amazon's prices on many brand-name paper towels. In fact, sometimes the price difference is dramatic. For example, a package of eight rolls of Brawny paper towels recently was $9.97 atWalmart but was $15.98 on Amazon. And both Walmart and Target have lower prices than Amazon on most brands of toilet paper. Sometimes Amazon's price for a package of toilet paper is twice the price for the same package at the other two retailers.
Pet Food
Occasionally Amazon may have some popular treats on sale, but generally you should avoid buying pet food from this online retailer because the prices are so high, says Ramirez of DealNews. In fact, Amazon prices are up to 40% higher than what you'd find at pet-supply stores such as PetSmart or online retailers such as Chewy.com, he says.
And some brands of pet food cost twice as much on Amazon than at big-box retailers such as Target. For example, Amazon's price for a 35-pound bag of Kibbles 'n Bits dog food recently was twice that of Target's.
School Supplies
Big-box retailers Target and Walmart consistently trump Amazon on school-supply prices, says Cook of Ben's Bargains. The difference is especially notable if you're buying small quantities of pens, notepads and other school-related items rather than bulk purchases. For example, a 100-sheet one-subject notebook costs costs $1 more at Amazon than at Walmart ($2.99 versus $1.97). During the back-to-school shopping season, you can find some of the best deals at office supply stores. For example, you can get a 100-sheet composition notebook from Staples for 50 cents versus $1.24 on Amazon.
Read 10 Ways to Save on Back-to-School Shopping for more tips on saving on school supplies.
Tools
Usually Sears, Lowe's, Home Depot and even Ace Hardware will beat Amazon's prices on hand and power tools, says Marcy Bonebright, who writes about deals for DealNews. Around the holidays, in particular, these retailers offer a variety of tools for just $5 to $10, while Amazon sells similar ones for $20, she says. Another good time to shop for tools is July, when retailers mark down surplus inventory from Father's Day.
Plus, discount tool retailer Harbor Freight Tools, which has 500 stores nationwide, offers printable coupons for free hand tools occasionally.
Comment by clicking here.
Cameron Huddleston is an online editor at Kiplinger's Personal Finance magazine.