Jewish World Review August 30, 2005 / 25 Av, 5765
Time to hedge bets on McCain bid in '08
By Robert Robb
http://www.JewishWorldReview.com | Everyone I know who knows John McCain better than I do thinks he will run for president in 2008.

Until now, my bet has been that, in the final analysis, McCain would decide against it. But McCain's appearance and performance at an East Valley Republican town hall last Thursday has caused me to want to hedge that bet.

My skepticism has been based on the fact that McCain has the best job in politics.

He is influential on any issue he wants, anytime he wants, irrespective of which political party is in power. He has unlimited access to the national media. In the last presidential election, McCain became the semiofficial referee of fair campaign practices and tactics.

If McCain runs for president, he will not lose his Senate seat. But he will lose his special status.

You can't be the referee in a game you are playing. And even though McCain enjoys a remarkable relationship with the establishment media, ultimately the actions of a serious presidential contender begin to be viewed through the prism of perceived ambition and self-interest.

Moreover, McCain's quest for the Republican presidential nomination will, in all likelihood, prove futile.

Richard Nixon propounded what remains the winning formula for a successful Republican candidate. A Republican, Nixon observed, cannot win without the right. But a Republican also cannot win with only the right.

McCain should be well positioned to take advantage of this formula. He has, overall, a generally conservative voting record. And he has an obviously strong appeal to the general electorate.

But there is a distrust between McCain and conservatives that goes beyond the record and issues. Social conservatives do not feel instinctively that McCain is one of them.

And fiscal conservatives, while cheered by McCain's high-profile fight against pork-barrel spending, lament his abandonment of growth-oriented tax policies, particularly the need to reduce high marginal-income tax rates.

McCain, for his part, let his combative juices get the better of him in his last presidential bid, and lashed out at social conservatives in a way that still lingers.

That set the backdrop for McCain's town hall last week. There is a disgruntlement about McCain in some state Republican activist circles over these issues and, most prominent these days, immigration. And, needless to say, that sentiment is well reflected in the East Valley.

So, there was some tension associated with McCain's meeting with party activists from four East Valley legislative districts. McCain was there, nevertheless, and fielded questions for a couple of hours.

McCain did try to burnish his conservative and Republican bona fides a bit. He played up his campaigning for President Bush in the last election and his support for the Iraq war. He frequently cited the fact that he took the same position on issues as Bush or other conservative figures — Nancy Reagan, Orrin Hatch — as partial defense when he did not, such as on stem-cell research.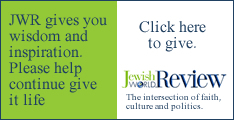 But for the most part, McCain did not play to the crowd, as politicians are wont to do. In one notable exchange, a guy sporting a McCain 2008 sticker within an international "No" symbol was prattling on about how a free trade of the Americas would destroy U.S. sovereignty by allowing free movement of people as in the European Union, rather than being limited, as U.S. trade treaties invariably are, to the movement of goods and services. McCain said he couldn't really answer because the guy was on a different planet.

My belief that McCain ultimately wouldn't run has been based on the assumption that McCain has something he was likely to lose that he cared about. As I watched McCain at the town hall, however, I was struck by how much he acted like someone who has nothing to lose.

McCain has always approached politics with more insouciance than the usual pol. As a former POW, he has obviously faced more dangerous disgruntled questioners than a group of Republican activists. But his sense of freedom before at least a somewhat hostile crowd seemed enhanced.

Most politicians run, in part, because they crave the attention and the approval. In some cases, it takes a lot of self-deception to perceive the approval. But the desire for it is usually there.

McCain obviously still craves the attention. But he may run for president, paradoxically, because he has become increasingly indifferent to the approval.
Every weekday JewishWorldReview.com publishes what many in in the media and Washington consider "must-reading". Sign up for the daily JWR update. It's free. Just click here.
JWR contributor Robert Robb is a columnist for The Arizona Republic. Comment by clicking here.

© 2005, The Arizona Republic